Bootcamp 2021: Essentials of School Funding & Finance
Includes a Live Event on 07/16/2021 at 8:25 AM (EDT)
Date: 7/16 & 19/2021
Location: OASBO Conference Center, 98 Commerce Park Drive, Westerville, OH 43082; and Online
Cost: In Person Option - Member $240 / Non-Member $480 --- Virtual Option - Non-Member Member: $220 / $440

A course for those seeking their treasurer's license through OASBO's, ODE Approved Pathway 3, or for all types of business officials. This course provides comprehensive content in the areas of local taxation - including the complexities of tax abatements, the components of state funding, the details of issuing debt, the mechanics of financial reporting, ethics and the fiscal officers responsibilities, grant accounting and management, EMIS requirements, tuition and student related costs to recapture, preparing for and responding to audits.


AGENDA

Day 1

8:25 a.m.
Class Instruction and Introductions

8:30 a.m.
Chapters 1-2: Local Taxation - Property Taxes and Millage Rates (CPIM Pending)
(Property Values, Levies, Rates and Reduction Factors, Income Tax and Debt Limitations)
Mike Sobul, Consultant, Forecast5 Analytics, and Retired Treasurer

10:00 a.m.
Break

10:10 a.m.
Chapter 3: Impacts on Local Tax Revenue (CPIM Pending)
(Board of Revisions, Abatements, TIFs, Enterprise Zones (EZs), CRAs and Other Development Incentives)
Jeremy Buskirk, CFO, Big Walnut Local Schools
Tess Tannehill, Tess Tannehill, Bricker & Eckler LLP

11:25 a.m.
Lunch

12:10 p.m.
Chapters 4-5: Debt Issuance (CPIM Pending)
(Role of the Professional, Steps in the Process, Types of Issuances, Disclosures, Ratings)
Rick Manoloff, Squire Patton Boggs
Andrew Laskey, RBC Capital Markets
Marvin Founds, Baker Tilly

1:40 p.m.
Break

1:50 p.m.
Chapter 6: State Funding
(Biennial Process, Foundation Formula, Guarantees, Components of Formula, Categorical Aid)
Elena Sanders, Financial Manager, Office of Budget and School Funding, ODE
Aaron Rausch, ODE

2:50 p.m.
Break

3:00 p.m.
Chapter 6: Equity and Adequacy - What's it all about?
Ryan Pendleton, CFO/Treasurer, Akron City Schools

4:00 p.m.
Adjourn


Day 2
8:30 a.m.
Chapter 7: EMIS (CPIM Pending)
(Why Data counts, compiling, validating, reporting, certifying district data)
Penny Rucker, Treasurer/CFO, Beavercreek City Schools

9:30 a.m.
Break

9:40 a.m.
Chapter 8: Why Kids Count
(Tuition, Excess Costs, SF6, SF14, Catastrophic Costs and More)
Debbie Caudle, Budget and School Funding, ODE

10:25 a.m.
Break

10:35 a.m.
Chapter 9: Grant Accounting & Management (CPIM Pending)
(State/Federal Grants, Local Share, Supplant, Supplement, Maintenance of Effort, Indirect Costs, PCRs, FERs)
Brian Jones, Executive Director, Office of Grants Administration, ODE
TJ Cusick, Treasurer/CFO, Worthington City Schools

12:05 p.m.
Lunch

12:50 p.m.
Chapter 10: Financial Reporting - Requirements, Deadlines, CAFRs, Board and Community Reports, Financial Transparency (CPIM Pending)

1:50 p.m.
Break

2:00 p.m.
Chapter 10: Annual Audits (CPIM Pending)
Jim Rader, Auditor State's Office

3:00 p.m.
Evaluations and Adjourn


Mike Sobul
Consultant, Forecast5 Analytics, and Retired Treasurer
Mike Sobul is a Senior Analytics Advisor with Forecast5 Analytics, a national company with over 2,000 clients that provides public sector business intelligence software, consulting, and support services to school districts, higher education institutions and local governments.
Prior to joining Forecast5, Mike was the CFO/Treasurer of the Granville schools from November 2011 through May 2019 and a consultant with Public Finance Resources from April 2012 until its merger with Forecast5 in May of 2019.

Mike served as the Section Chief for Forecasting and Special Projects at the Tax Analysis Division of the Ohio Department of Taxation. He was with the Department of Taxation from December 1986 until his retirement in July 2011.

Prior to joining the Department of Taxation, Mike served for two and one-half years as research associate at the Urban Center at Cleveland State University and two years as a budget analyst for the city of Cleveland.

Over the past 30 years, Mike has contributed to school funding reform efforts in the Voinovich, Taft, and Strickland administrations. He also has worked closely with the Cupp-Patterson workgroup since its inception in November 2017.

Mike received his B.A. from Wittenberg University and his Masters of Public Policy from the University of Michigan.

$i++ ?>
Jeremy Buskirk
CFO/Treasurer, Big Walnut Local Schools
Jeremy Buskirk is currently the Treasurer of BigWalnut Local Schools, which is a growing school district in Delaware County,and has been with the District since October 2017. Prior to coming to BigWalnut, he served in the Dublin City School District finance department in theroles of both Assistant Treasurer and Accountant from September 2007 throughSeptember 2017. Prior to his career in school finance, he worked as afinancial auditor for the Auditor of State of Ohio for two and one-half yearsin the Columbus Region.
Jeremy received his B.A. from Spring Arbor Universityin 2005 and his Masters of Business Administration from Mount Vernon NazareneUniversity in 2009.
Jeremy is also active in his community as a member ofthe board of directors for the Big Walnut Chamber of Commerce.
$i++ ?>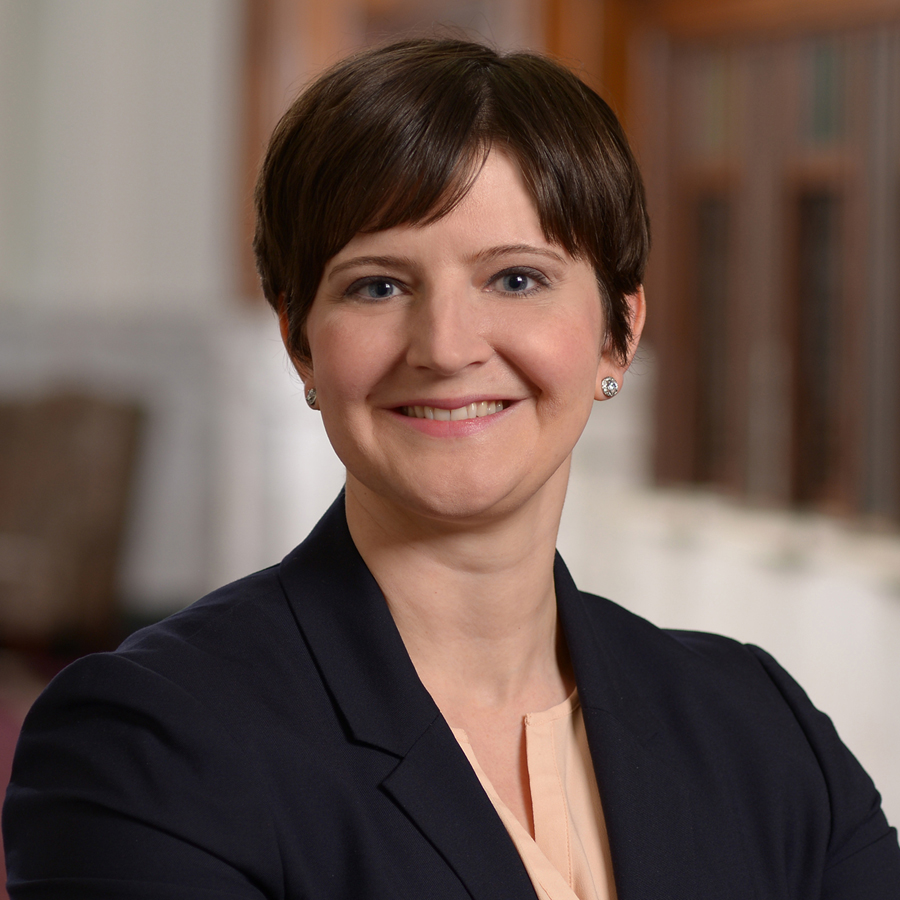 Tess Tannehill
Senior Associate, Bricker & Eckler
Tess Tannehill is a Senior Associate in Bricker & Eckler's Public Sector Industry Group. She advises clients on all facets of Ohio's real property tax valuation and exemption laws, particularly as they apply to school districts, hospitals, and other public entities. She also advises hospitals on resolving patient incapacity issues, including navigating the probate court process for establishing court-appointed guardianships.
For nearly a decade, Tess has represented school districts, hospitals, universities, foundations, and other property owners in hundreds of real property tax valuation and exemption disputes.
$i++ ?>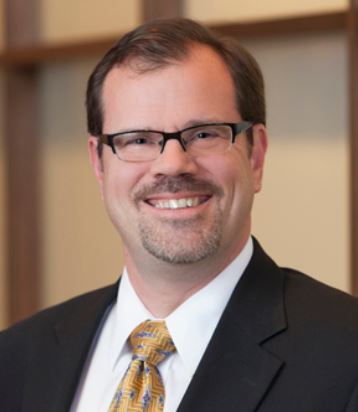 Rick Manoloff
Partner, Squire Patton Boggs
Rick Manoloff has served as legal counsel to Ohio school districts for more than 26 years on bond, note and lease financings, ballot issues, contracts, and other matters; chairs his law firm's Ohio K-12 Public Schools Finance Team; co-authors the Ohio School Law treatise published by Thomson Reuters each year; co-presents the "Legal Update" at OASBO's Annual Conferences; is called upon to draft levy and other legislation; served on a school board; and has written numerous articles for OASBO's SBO over the years. In the community, he served as President of the Cleveland Metropolitan Bar Association and Cleveland Bar Foundation.
$i++ ?>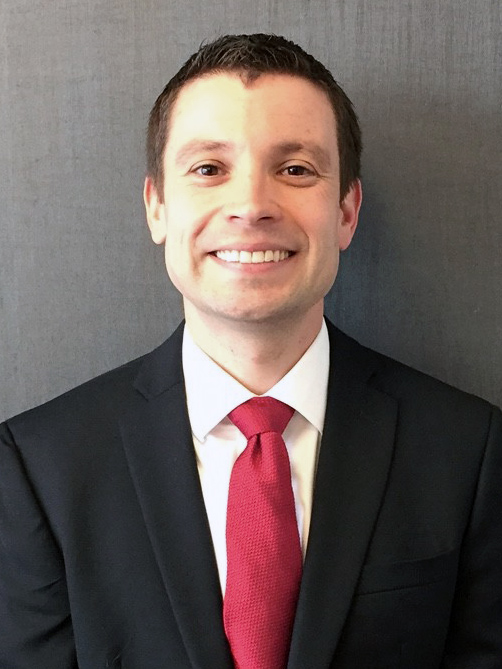 Andrew Laskey
Vice President, Public Finance, RBC Capital Markets
Andrew Laskey is a Vice President in the Cincinnati, Ohio Municipal Finance office of RBC Capital Markets. He joined RBC Capital Markets in July of 2006, Since that time, Andrew has worked with hundreds of local governmental entities throughout Ohio on debt offerings including school districts, cities, counties, townships as well as the State of Ohio. Additionally, Andrew has presented at numerous conferences on a variety of topics related to municipal bond issues and the bond underwriting process.
$i++ ?>
Marvin Founds
Director of Education Finance, Baker Tilly Virchow Krause, LLC
Marvin Founds is a director and municipal advisor with Baker Tilly Municipal Advisors, LLC. He has been an education finance professional for over 30 years, serving as treasurer/CFO for various school districts in Ohio and later as managing director for a large Midwest capital markets investment banking firm serving assorted education and traditional local government clients.
Through his longtime involvement in the field, Marvin has developed a statewide reputation for his range of knowledge in school finance. He has been a speaker and panelist at many conferences and workshops on topics related to public finance, capital planning, school district revenue and expenditure forecasting, millage studies and bond issuances.
Marvin earned a Bachelor of Science Degree in Business Administration with a Finance concentration from The Ohio State University, and has two Master's Degrees from Ashland University - Business Administration and Education.
$i++ ?>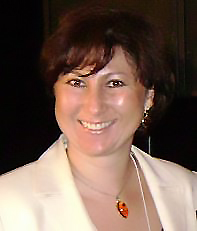 Elena Sanders
Financial Manager, Office of Budget and School Funding, Ohio Department of Education
Elena Sanders is a Financial Manager at the Ohio Department of Education Office of Budget and School Funding. Prior to coming to that office she was an Assistant Director in the Office of Federal programs. She has an Ohio Treasurer's license and Master's Degree in Educational Administration and Supervision.
$i++ ?>

Aaron Rausch
Director, Office of Budget and School Funding, Ohio Department of Education
Aaron Rausch is the Director of Budget and School Funding at the Ohio Department of Education (ODE), where he manages an agency budget of more than $13 billion and administers the state's school funding program. In 2019, Aaron received the Dick Maxwell School Finance Award from the Buckeye Association of School Administrators. Prior to joining ODE in 2014, Aaron worked for the Ohio Office of Budget and Management as a budget analyst in the education section. Aaron started his career in state government as a performance auditor, focusing on school district performance audits at the Ohio Auditor of State's Office.
$i++ ?>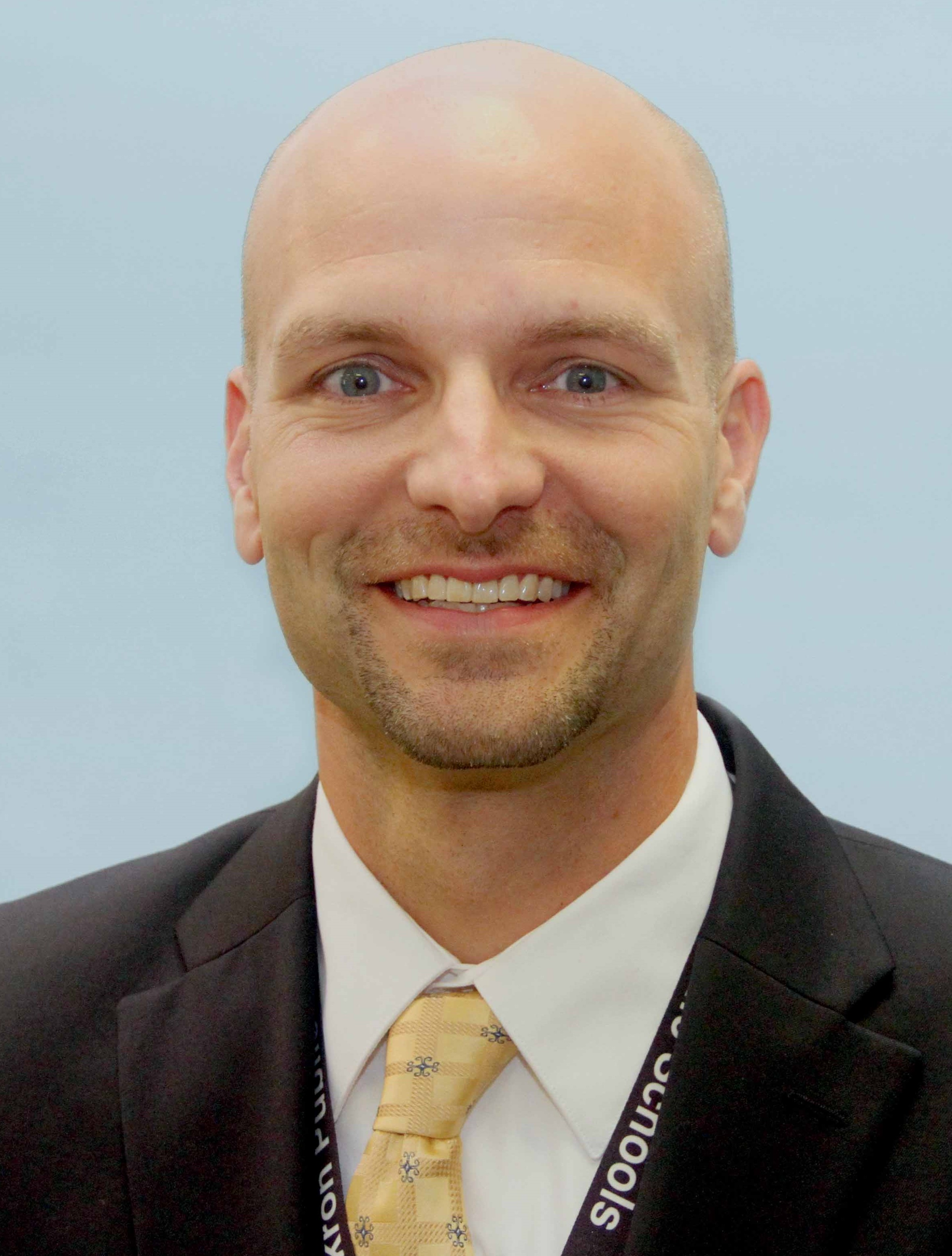 Ryan Pendleton
CFO, Akron Public Schools
Ryan Pendleton is the Treasurer/CFO of Akron Public Schools where he oversees a budget of more than $500 million in public funds. Ryan is dedicated to serving the community, in particular the students of Akron Public Schools. He is very active in state and federal issues concerning education and the potential impact on the students of Ohio. Ryan is a Leadership Akron Class 32 graduate and serves as the Legislative Chair and Northeast Region Director for OASBO (Ohio Association of School Business Officials). Prior to working at Akron Public Schools, Ryan was the Treasurer/CFO of Barberton City Schools for nine years and worked previously as a financial advisor.

$i++ ?>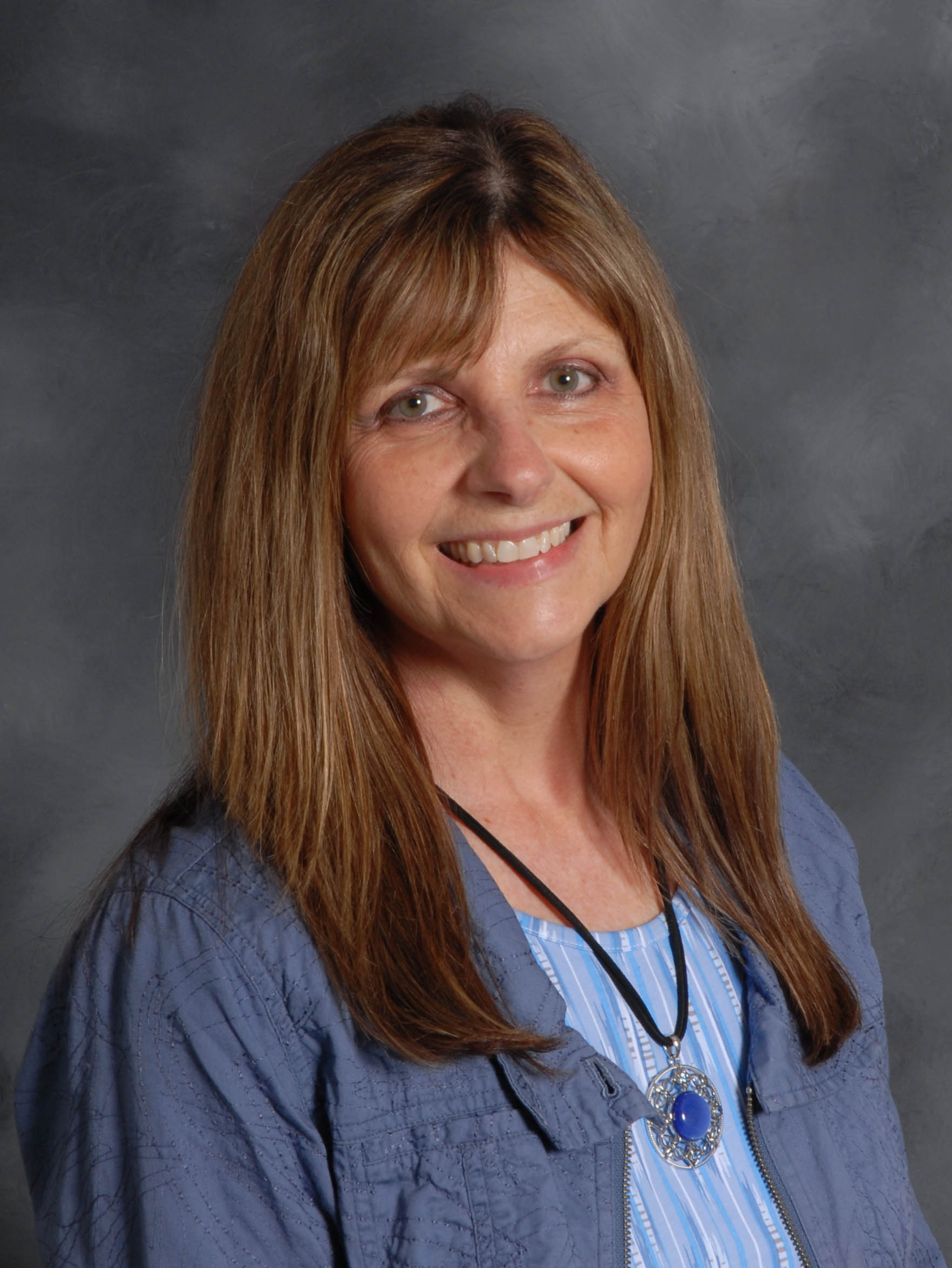 Penny Rucker
Treasurer/CFO, Beavercreek City Schools
Penny Rucker is a Treasurer/CFO who works with school districts to help them achieve financial success.
Penny believes that her work is more than working with numbers, she knows it has been vital to understand the systems that produce the flow of the dollars and she has been focused on leadership to impact the effectiveness of those dollars.
Penny has worked for many different types of districts – large, small, urban, rural, rich and poor. She used to do consulting when she was raising her family which allowed her to explore diverse school cultures. During the recession she worked at the largest urban school district in Ohio and currently she works at Beavercreek City Schools.
Penny is experienced in leadership and communications with financial systems. She is interested in making an impact to improve financial stability in schools along with financial transparency. She speaks, mentors, trains and motivates younger professionals to explore schools and help others achieve.
Penny attended The Ohio State University and Franklin University in Columbus, Ohio to earn her Bachelors of Science in Accounting. She also attended Ashland University in Columbus, Ohio to achieve her Master's in Education School Treasury.
$i++ ?>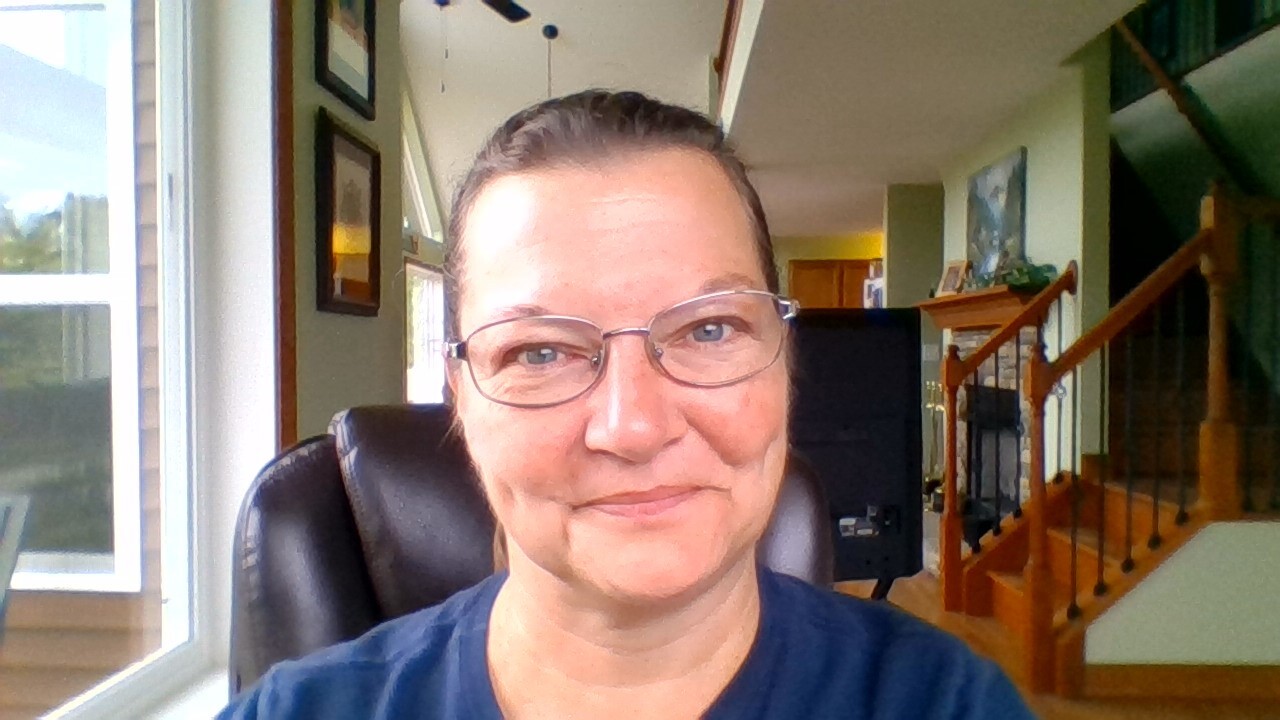 Deborah Caudle
ODE Area Coordinator, Ohio Department of Education
Debbie is a Cincinnati native and graduate of Sycamore High School and the University of Cincinnati. She has 10 years as Field Auditor for the Ohio Auditor of State in the Southeast Region, 2 years as Assistant Treasurer and Payroll Clerk for Symmes Valley, 3 years as Federal Grants Manager and Financial Aid Administrator for Collins Career Center, 5 years Auditor in Charge for Plattenburg and Associates, 8 years Treasurer Milford Exempted Village Schools and 3 years as Area Coordinator for the Ohio Department of Education.
$i++ ?>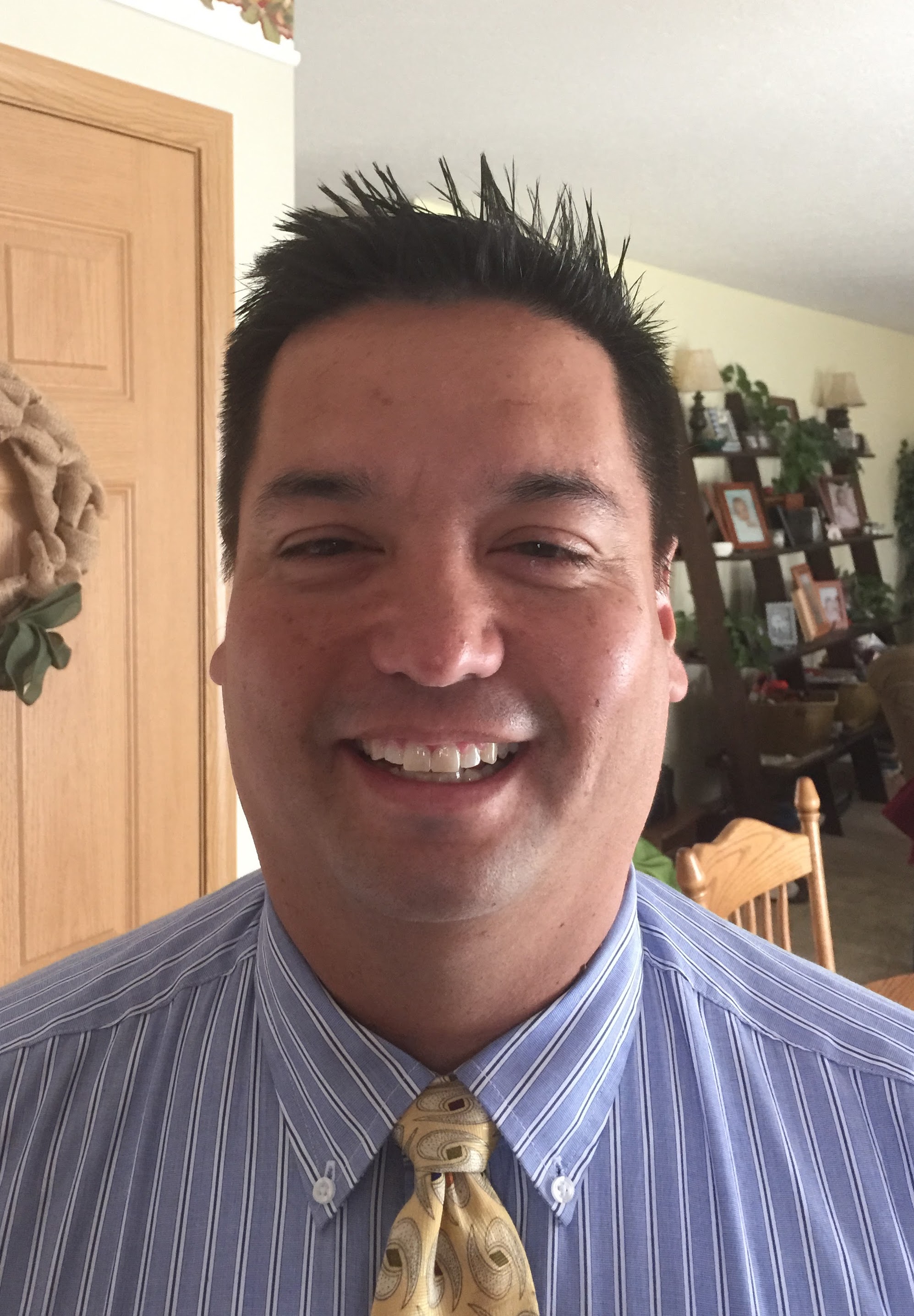 Brian Jones
Executive Director Office of School Finance, Ohio Department of Education
For the past 18 years of Brian's 25 years of service, he has spent with the Ohio Department of Education, as the Director of the Office of Grants Administration. The Office of Grants Administration is responsible for managing 80+ federal and state grants totaling $2 billion. This includes but not limited to reviewing cash requests and final expenditure reports, providing technical assistance, agency-wide risk assessment and subrecipient monitoring.
He is responsible for financial aspect of the department's the e-grant system, (Comprehensive Continuous Improvement Plan - CCIP). In addition, his office has developed an online monitoring system (Compliance and Tracking System) which interact with other systems with the department.

Brian is also part of the agency's leadership team to work with the state and federal audits and monitoring.

Prior to joining the department, Brian served as an Audit Supervisor with the Auditor of State and the Ohio Department of Development. During his time with the Auditor of State's Office, he was in charge of the Department Human Services at both the state and county levels. While with the Department of Development he was responsible for financial/programmatic compliance audits and technical assistance to Cities, Counties and Non-Profits.
$i++ ?>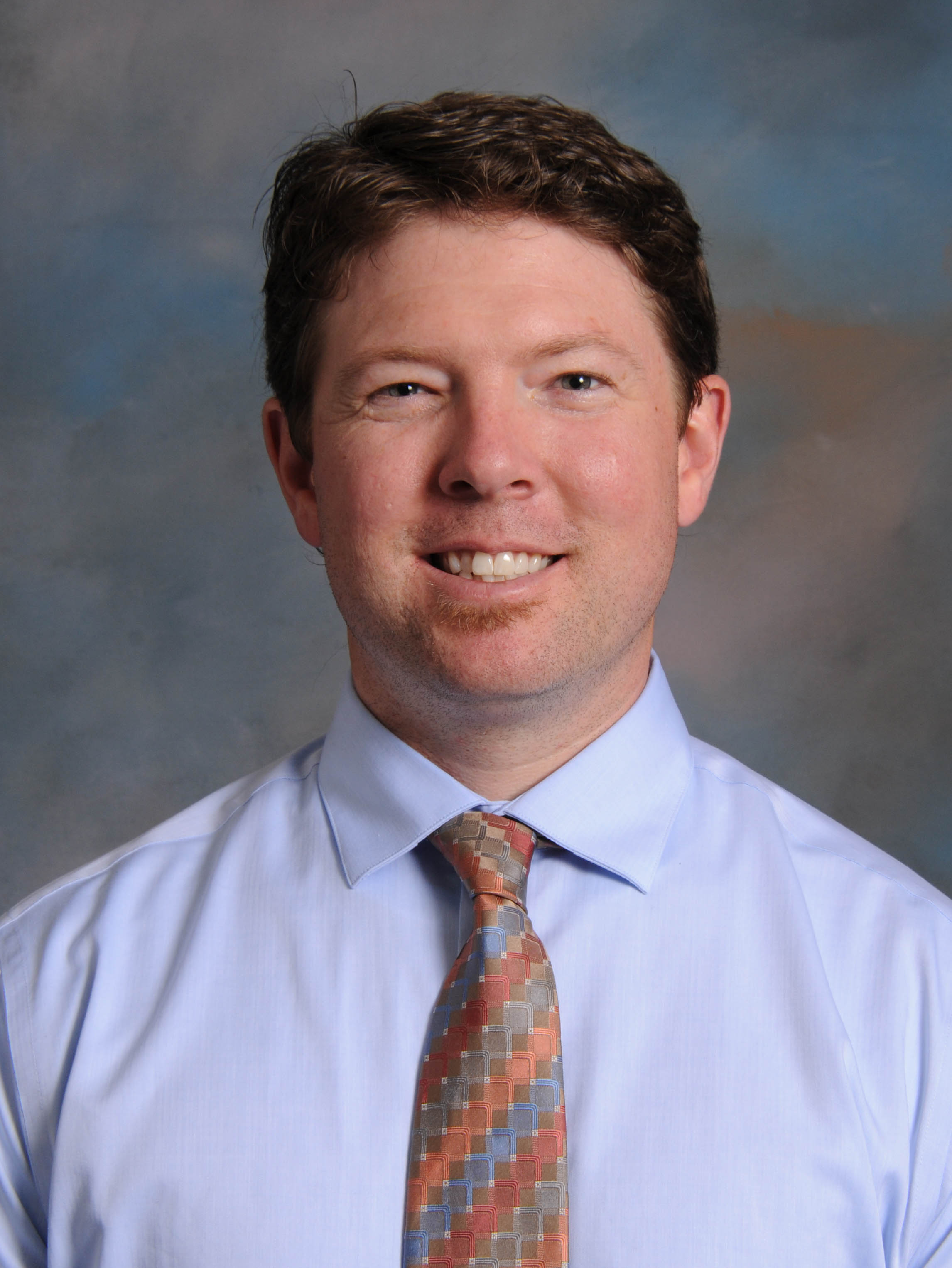 TJ Cusick
Treasurer/CFO, Worthington City Schools
TJ Cusick is the Treasurer for Worthington City School District. He has been with Worthington for 12 years and worked for a regional CPA firm prior to coming to Worthington. He is responsible for the day to day operations of the district, including a budget of $175 million, payroll for over 1500 employees, and an investment portfolio of $150 million. He is a licensed CPA in the state of Ohio, an elected school representative for the Ohio GFOA, and recipient of the 2016 OASBO distinguished service award for his service providing continuing education for its members.
$i++ ?>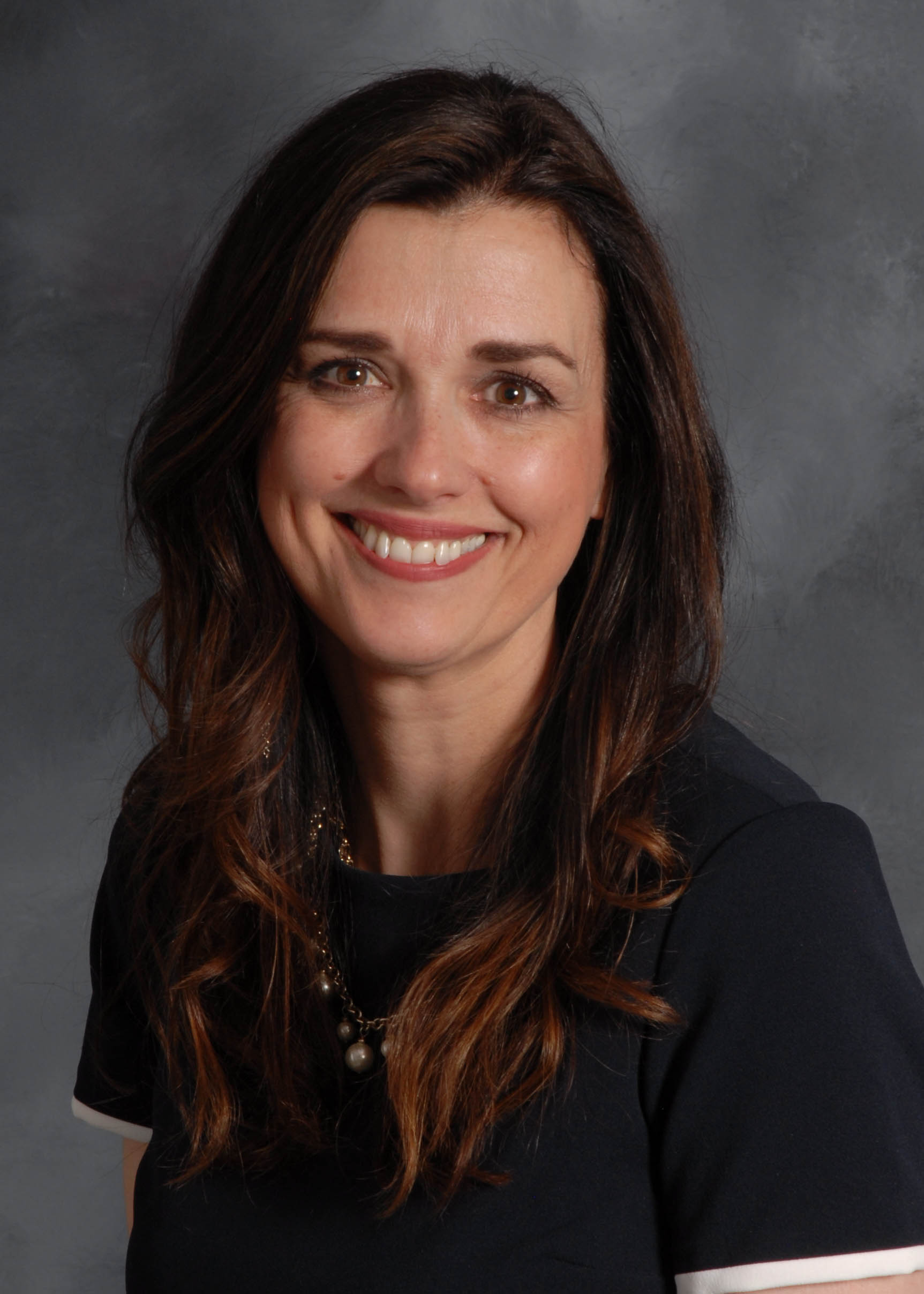 Melcie Wells
Treasurer/CFO, Warren City Schools
A public school Treasurer for 0 years, Melcie has established herself as a respected colleague that strives in leadership and collaboration. A 1993 graduate of Waterford High School, a 1996 graduate of Marietta College with a Bachelor of Arts degree in Accounting, Melcie started her career in the newspaper industry serving as the accountant for the Gannett owned Marietta Times in Marietta, Ohio. In 1999, she decided to further her education and in 2000, became a graduate of Ohio University with a Masters of Science in Accounting.
In 2000, Melcie accepted a position with the Local Government Services division of the Ohio State Auditor's Office. Over the next eight years, Melcie worked with various governmental entities assisting and or completing GAAP conversions, five-year forecasts, PAFR's, training of governmental finance officials, and creating training manuals.

In 2008, Melcie accepted her first Treasurer's position in her home school district, Warren Local in Vincent, Ohio. In 2011, Melcie accepted an additional position with Fort Frye Local Schools as their Treasurer and served both District's through a shared services agreement for 2 years. Melcie still serves as the Treasurer at Warren Local currently, and is the OASBO Board President.

$i++ ?>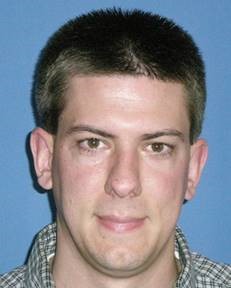 Jim Rader
Assistant Chief Auditor, Office of Ohio Auditor of State
James Rader is an Assistant Chief Auditor with the Ohio Auditor of State's Central Region. He has a bachelor's degree in Accounting from Ashland University and has been with the State Auditor's Office since 2000. He currently is one of three chiefs that oversee the 15 counties in Central Ohio covered by the Central Region.
$i++ ?>
Key:

Complete

Next

Failed

Available

Locked