Navigating the OFCC ELPP Era
Recorded On: 04/26/2021
Fees: $55 (Non-Member) / $30 (Member)

How best to plan a facilities project in the OFCC ELPP era will feature the new OFCC CFO, Lancaster City Schools' Director of Business, and bond and construction attorneys from Bricker & Eckler. Focus points will be financing the project discrete portion up front with local money; preserving flexibility in the construction process, segmented or not; and how to plan for when state money arrives.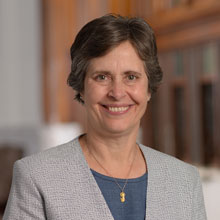 Rebecca C. Princehorn, Esq.
Attorney, Bricker & Eckler LLP
Becky Princehorn is a partner in Bricker & Eckler's Public Finance group. Her practice emphasizes school and local government law. She served as bond counsel for the first Ohio income tax-backed school district bonds; the first publicly offered Public Library Fund-backed library notes; the first Ohio K-12 state co-funded (OFCC) project on a state university campus; the first sale of Ohio school district bonds to the USDA; the first Ohio general obligation bond issue with a local government fund pledge; the first Ohio municipal general obligation bond issue for housing; and the first Ohio school district minibond issue.
$i++ ?>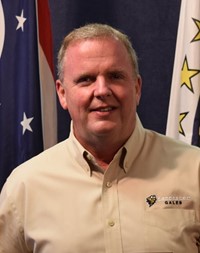 Jerry Rainey
Director of Business, Lancaster City SD
Jerry Rainey has been the Director of Business for Lancaster City Schools for the past 13 years. His duties include all aspects of the maintenance, custodial, transportation, food service and information technology infrastructure areas of the district.

His main focus has been on the district's master plan for all of the buildings and properties. Over the past seven years, he has been the school district's lead in the construction of 5 elementary buildings utilizing the OFCC's Exceptional Needs Program and 2 junior high buildings using the Classroom Facilities Assistance Program.
Jerry is currently navigating through the Expedited Local Partnership Program for the construction of a comprehensive high school for the district. He is a proud graduate of Lancaster City Schools and is honored to have a role in building the educational facilities that will serve the community for the next 50 years.
$i++ ?>
Chris McCloskey
Partner, Bricker & Eckler, LLP
Chris McCloskey is chair of Bricker & Eckler's Public Sector industry group and is a partner in the Construction Law group. He focuses his practice on construction-related contracting and disputes, as well as general business and litigation. He is experienced in researching and drafting motions for construction lawsuits, preparing and reviewing construction contracts, construction claims, change orders, purchase orders, project analysis, mechanic's liens, bid strategy and project coordination. He represents school districts with all facets of their capital projects with the OFCC.

$i++ ?>
Key:

Complete

Next

Failed

Available

Locked