Date: March 28, 2023

Location: OASBO Conference Center | 98 Commerce Park Dr | Westerville, OH 43082 | or Virtual via Zoom

Cost: Member - $175 | Non-Member - $175. You may register to attend in-person or virtually. Please note that in-person attendance is limited to the first 70 registrants.

Please join BASA and OASBO for a Superintendent/Treasurer Symposium focused on Negotiations and Strategic Planning. Great districts achieve great results when they are focused on the future and recognize the importance of the Superintendent and Treasurer team.

This year's symposium will start with updates from Ennis Britton where attendees will learn strategies needed to arrive at the table ready to bargain as a team, understand the interpersonal dynamics and actual cost impacts of bargaining and to know the process when bargaining does not result in agreement at the table. Following lunch, we will spend the afternoon with the Impact Group on strategic planning where attendees will learn the practical steps in the development of a strategic plan, how to identify key priorities for your district regarding intentional communications, and how to create, maintain and protect your school district's brand.

AGENDA

8 a.m.
Registration

8:15 a.m.
Welcome & Introductions
Jim Rowan, OASBO
Dr. David Axner, BASA

8:30 a.m.
Negotiations
Hollie Reedy, Ennis Britton Co., LPA
Pamela Leist, Ennis Britton Co., LPA

10 a.m.
Break

10:10 a.m.
Negotiation continued

11:30 am
Lunch

12:15 p.m.
Strategic Planning
Every great district knows where they're going and how they're going to get there. They have a plan. Do you?

In this session, attendees will learn the practical steps in the development of a strategic plan, how to identify key priorities for your district regarding intentional communications, and how to create, maintain and protect your school district's brand.

Great school districts don't just happen by accident. School districts must always be strategic, purposeful, and deliberate in their work. Ways to do that can include:
- Strategic planning
- Strategic communications
- Strategic growth and protection of your brand, including during a crisis
Lori Sandel, Vice President of Strategic Services, The Impact Group
Tom Speaks, Partner, The Impact Group
Phil Herman, Partner, The Impact Group

1:45 p.m.
Break

2 p.m.
Strategic Planning continued

3:30 p.m.
Conclusion and Q&A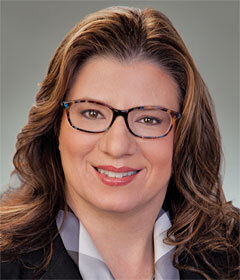 Hollie Reedy
Attorney Of Counsel, Ennis Britton Co., L.P.A.
Prior to becoming an attorney with the firm, Ms. Reedy served as chief legal counsel of the Ohio School Boards Association. She brings her depth of experience in education law and knowledge as association counsel to provide comprehensive legal representation of public schools and nonprofit entities. Ms. Reedy's work with boards of education includes drafting and negotiating vendor contracts, drafting policy, interpreting Ohio's ethics laws, public records, litigation, and representing boards before federal, state, and local agencies. She has extensive publication and speaking credentials. She is trained in mediation. Ms. Reedy represents districts on a full spectrum of education law issues and is a member of the firm's School Finance, Municipalities & Public Law, and Special Education Practice Teams.
$i++ ?>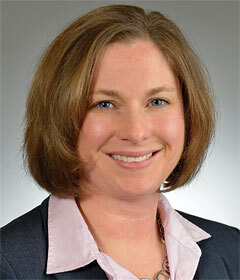 Pamela Leist
Shareholder, Ennis & Britton Co., LPA
Ms. Leist is a shareholder with the firm. After college, Ms. Leist worked in the areas of strategic business planning and marketing. During law school, Ms. Leist served as a law clerk for the firm. Ms. Leist is a member of the Special Education and Workers' Compensation Practice Teams, and she assists clients with a variety of education law issues including special education, student discipline, labor and employment law, negotiations, board policy review and development, and legislative review. She has represented boards of education before state and federal courts and multiple state and federal administrative agencies including the U.S. Department of Education Office for Civil Rights, the Internal Revenue Service, the U.S. Equal Employment Opportunity Commission, the Ohio Civil Rights Commission, the State Personnel Board of Review, the State Employment Relations Board, and the Ohio Department of Education. She also serves as the firm's marketing director and is a registered lobbyist in the state of Ohio. Currently, Ms. Leist serves as the Education Committee Chair for the Ohio State Bar Association.

$i++ ?>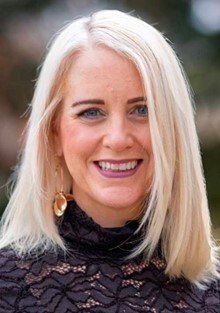 Lori Sandel
Vice President of Strategic Services, The Impact Group
Lori has spent more than twenty years developing her career in the educational field. She began teaching in 1998 which then catapulted her professionally through the gradations of public school administration. Lori's exposure as Assistant Principal, Principal, and Curriculum Director, established her comprehensive awareness in all aspects of education. As a member of our team, Lori's skills and knowledge base provide a vision for strategic planning that is top-notch!
$i++ ?>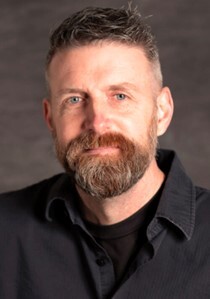 Tom Speaks
Principal, The Impact Group
Co-Founder of The Impact Group, Tom is an appreciation advocate, marketing and communication expert, professional speaker, community engagement guru, statistical polling analyst, and published author (Hannibal – The Forging, Linh – Dying Pride Meets Living Wisdom, and Appreciology – The Art and Science of Appreciation…all available on Amazon). Tom is also a husband, father and fitness nut.
$i++ ?>
Phil Herman
Principal, The Impact Group
Phil is passionate about helping individuals and organizations become their best selves. With over 25 years of experience in education, Phil has worked as a teacher, coach, principal, director of human resources, assistant superintendent and superintendent for 11 years. As a leader in community engagement, team development, crisis communications, leadership development and leading high-level organizations, Phil focuses on the creation of meaningful relationships to bring community members, staff, administrators, parents and students together to solve problems.
$i++ ?>
Key:

Complete

Next

Failed

Available

Locked