Bootcamp 2021: Essentials of Budgeting & Forecasting
Includes a Live Event on 07/20/2021 at 8:00 AM (EDT)
Date: 7/20-21/2021
Location: OASBO Conference Center, 98 Commerce Park Drive, Westerville, OH 43082; and Online
Cost: In Person Option - Member $240 / Non-Member $480 --- Virtual Option - Non-Member Member: $220 / $440

A course for those seeking their treasurer's license through OASBO's ODE Approved Pathway 3, or currently licensed CFO/Treasurers wanting a refresher in budgeting and forecasting. The course provides comprehensive content in the following areas: budget development, revenue and expenditure cash flow, forecasting and forecasting assumptions and content on the ASBO International's International's Meritorious Budget Award Program.


AGENDA

Day 1

8:00 a.m.
Registration, Class Instructions and Introductions

8:15 a.m.
Chapter 2 – Appropriations & Budgeting (CPIM Pending)
Ryan Pendleton, CFO/Treasurer, Akron City Schools

9:15 a.m.
Break

9:30 a.m.
Chapter 3 - Introduction to Forecasting; and Chapter 4 - Enrollment Projections (CPIM Pending)
Becky Jenkins, Treasurer/CFO, New Albany-Plain Local Schools, and OASBO Past President
Kristine Blind, CFO/Treasurer, London City Schools

10:30 a.m.
Break

10:45 a.m.
Chapter 5.1 - Forecasting Revenues - Local Property and Income Taxes (CPIM Pending)
Mike Sobul, Consultant, Forecast5 Analytics, and Retired Treasurer

12:00 p.m.
Lunch

12:45 p.m.
Chapter 5.2 - Forecasting Revenue - Calculating & Projecting the Components of State Aid (CPIM Pending)
Chris Mohr, K-12 Business Consulting, Inc.; OASBO Past President, and Retired Treasurer

2:00 p.m.
Break

2:15 p.m.
Chapter 5.3 - Revenue Forecast - Other Major Revenues (Medicaid Reimbursement; Excess Cost; Tuition; Catastrophic Aid, Etc.) (CPIM Pending)
Ryan Ghizzoni, Consultant, Forecast5 Analytics; and OASBO Past President

3:15 p.m.
Adjourn


DAY 2

8:30 a.m.
Chapter 6.1 - Forecasting Expenditures - Salaries and Wages (CPIM Pending)
Ernie Strawser, Senior Vice President, Forecast5 Analytics; OASBO Past President, Retired Treasurer
Ryan Ghizzoni, Consultant, Forecast5 Analytics; and OASBO Past President

Chapter 6.2 - Forecasting Expenditures - Retirement and Insurance Benefits (CPIM Pending)
Ernie Strawser, Senior Vice President, Forecast5 Analytics; OASBO Past President, Retired Treasurer
Ryan Ghizzoni, Consultant, Forecast5 Analytics; and OASBO Past President

10:00 a.m.
Break

10:15 a.m.
Chapter 6.3 - Forecasting Expenditures - Other Expenditures (CPIM Pending)
Chris Mohr, K-12 Business Consulting, Inc.; OASBO Past President, Retired Treasurer
Todd Griffith, Treasurer, Licking Heights Local Schools

11:00 a.m.
Break

11:15 a.m.
Chapter 6.3 - Multi-Year Projections and Planning for Capital Outlay, Textbooks, Buses, and Other Major Items (CPIM Pending)
Ernie Strawser, Senior Vice President, Forecast5 Analytics; OASBO Past President; and Retired Treasurer
Ryan Ghizzoni, Consultant, Forecast5 Analytics; and OASBO Past President

12:15 p.m.
Lunch

1:00 p.m.
Chapter 7 - Cash Flow, Fiscal Caution, Watch and Emergency (CPIM Pending)
Chris Mohr, K-12 Business Consulting, Inc.; OASBO Past President, and Retired Treasurer

2:00 p.m.
Break

2:15 p.m.
Chapter 8 – Analytics (CPIM Pending)
Cajon Keeton, Treasurer/CFO, Benton-Carroll-Salem Local Schools
Jeff Dornbusch, Treasurer, Port Clinton City Schools

3:15 p.m.
Course Review

3:30 p.m.
Adjourn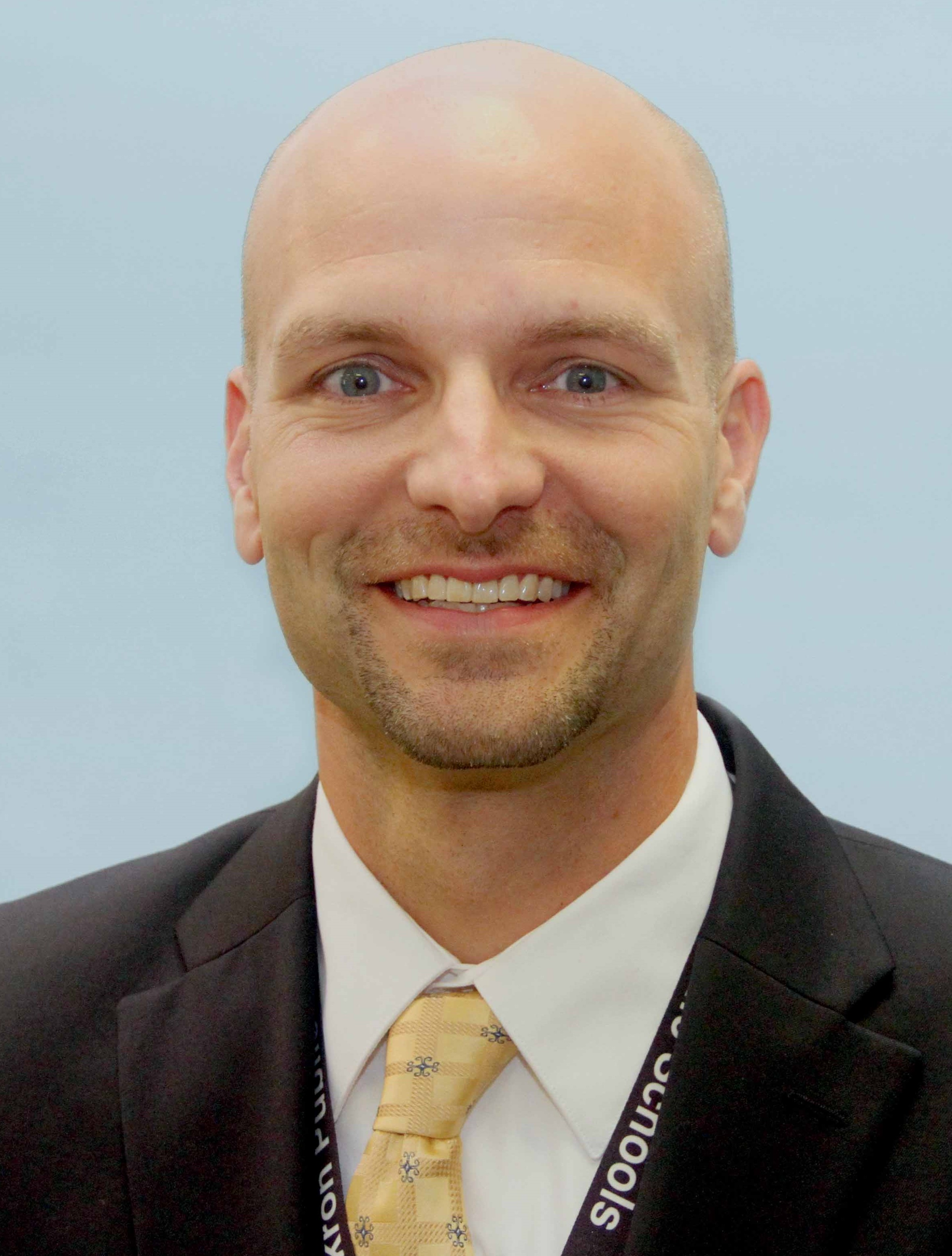 Ryan Pendleton
CFO, Akron Public Schools
Ryan Pendleton is the Treasurer/CFO of Akron Public Schools where he oversees a budget of more than $500 million in public funds. Ryan is dedicated to serving the community, in particular the students of Akron Public Schools. He is very active in state and federal issues concerning education and the potential impact on the students of Ohio. Ryan is a Leadership Akron Class 32 graduate and serves as the Legislative Chair and Northeast Region Director for OASBO (Ohio Association of School Business Officials). Prior to working at Akron Public Schools, Ryan was the Treasurer/CFO of Barberton City Schools for nine years and worked previously as a financial advisor.

$i++ ?>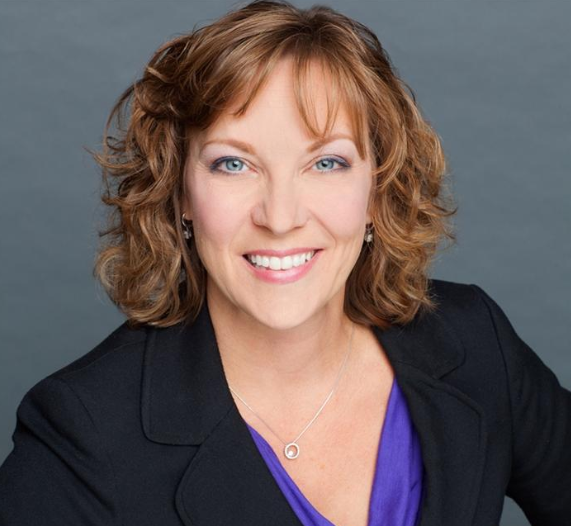 Rebecca Jenkins
Treasurer/CFO, New Albany-Plain Local Schools
Becky started her career as the assistant treasurer for her Alma Mater, Martins Ferry City Schools. After 12 years, she accepted the treasurer/CFO position for the Wellsville Local School District. Her love of the Central Ohio area found her accepting the assistant treasurer position at the fastest growing school district in the state of Ohio - Olentangy Local Schools. After a year and a half she was promoted to the Treasurer/CFO role. The district grew over twice its size to over 16,000 students under her financial leadership. After nine years with Olentangy Schools, she was recruited by the New Albany-Plain Local Schools and has been with this district for three years. Becky has had the fortune of leading districts considered both wealthy and poor which gives her a unique perspective on the various challenges diverse districts face.
During these career transitions, Becky also helped lead OASBO. She held the offices of Board Southeast Region Director, Vice-President, President Elect, President and Immediate Past President. Through the years she has served on numerous committees and continues to serve on the Legislative Committee as well as many focus committees. Becky is also asked to speak on a variety of topics not only for OASBO seminars but other state organizations as well.
$i++ ?>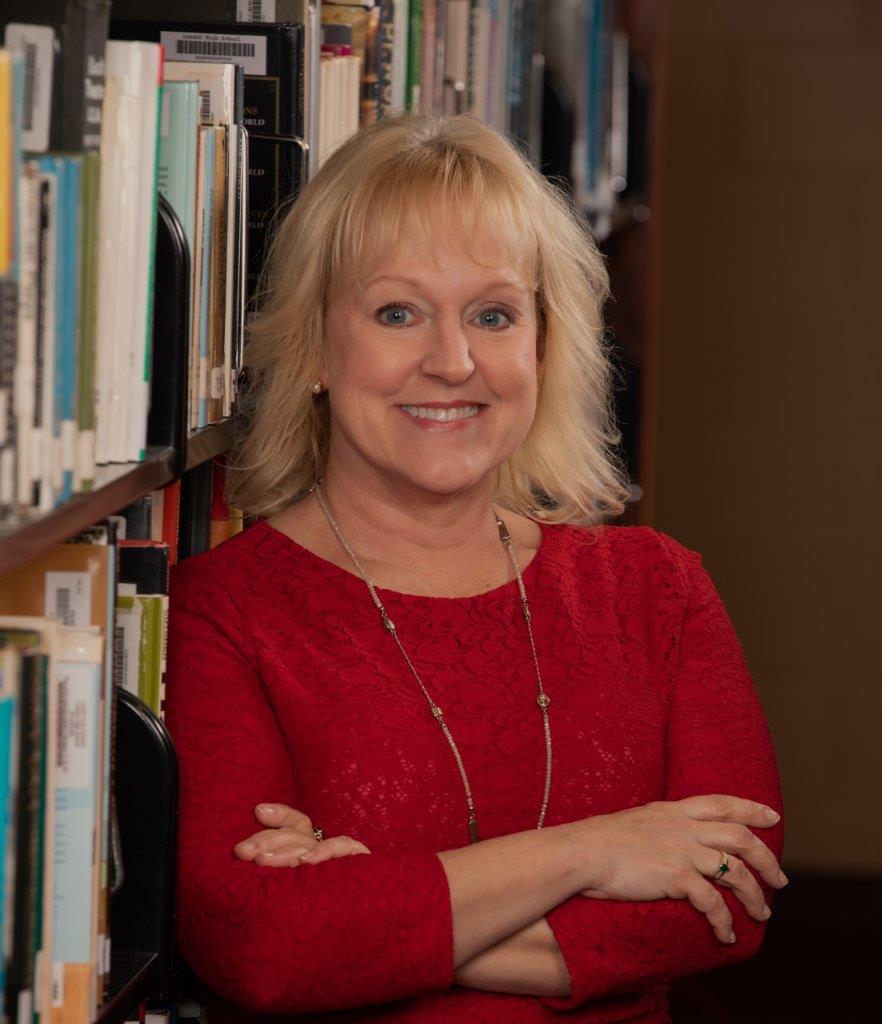 Kristine Blind
Treasurer/CFO, London City Schools
Kristine Blind is the CFO/Treasurer for the London City School District in Madison County. She previously held this position from August 2011 through August 2017 before leaving for the same position with Gahanna-Jefferson Local Schools.
Kristine has been involved in school finance since 1996, beginning as a support staff member in Washington County. She has held several positions throughout her career before becoming a Treasurer in 2009. As a long-time OASBO member, Kristine has participated in numerous committees and serves as a seminar director, mentor as well as frequent presenter.
$i++ ?>
Mike Sobul
Consultant, Forecast5 Analytics, and Retired Treasurer
Mike Sobul is a Senior Analytics Advisor with Forecast5 Analytics, a national company with over 2,000 clients that provides public sector business intelligence software, consulting, and support services to school districts, higher education institutions and local governments.
Prior to joining Forecast5, Mike was the CFO/Treasurer of the Granville schools from November 2011 through May 2019 and a consultant with Public Finance Resources from April 2012 until its merger with Forecast5 in May of 2019.

Mike served as the Section Chief for Forecasting and Special Projects at the Tax Analysis Division of the Ohio Department of Taxation. He was with the Department of Taxation from December 1986 until his retirement in July 2011.

Prior to joining the Department of Taxation, Mike served for two and one-half years as research associate at the Urban Center at Cleveland State University and two years as a budget analyst for the city of Cleveland.

Over the past 30 years, Mike has contributed to school funding reform efforts in the Voinovich, Taft, and Strickland administrations. He also has worked closely with the Cupp-Patterson workgroup since its inception in November 2017.

Mike received his B.A. from Wittenberg University and his Masters of Public Policy from the University of Michigan.

$i++ ?>
Chris Mohr
OASBO Past President and Retired Treasurer, K12 Business Consulting
Chris has over 38 years of proven successful governmental finance and management experience and is a licensed school treasurer, business manager, and holds an Ohio Health, Life and Variable Annuity license. He began his career at the Ohio Auditor of State's Office as an examiner and field audit supervisor leaving that position to become Treasurer/CFO and Executive Director of Business Affairs of public school system in 1984. He has served district from $30 million to $200 million in budget and has managed both CFO and Director of Business Affairs simultaneously in Dublin and Springfield CSD. Chris has received many awards during his career including Ohio School Treasurer of the Year, Ohio School Business Manager of the Year and the Virginia Ramsay Award for Distinguished Service to the profession. He brings considerable expertise to school clients in five year forecast assistance in areas of modeling, projecting and presentation; levy analysis; school comparison studies; efficiency reviews; budget preparation and monthly financial report preparation; superintendent and treasurer executive recruiting; mentoring for school business officials, and strategic planning.

Chris earned a MBA majoring in finance and administration, along with a BS in accounting from Miami University of Ohio, and an AS in business administration from Edison State College. He also holds a designation of Registered School Business Administrator and holds the Ohio Financial Accountability Certificate issued by the auditor of state's office.

$i++ ?>
Ryan Ghizzoni
Consultant, Forecast5 Analytics; OASBO Past President
Ryan began his career with the Auditor of State's Office and has served as a school district treasurer for the 16 years. He currently is a Senior Analytical Advisor for Forecast 5.
During his career, he has also served as Treasurer/CFO of the Stow Munroe Falls City School District, the Lorain City School District, the Fairview Park City School District, Berea City School District and Austintown Local School District. He has been the recipient of 9 Association of School Business Officials International Meritorious Budget Awards (ASBO) and was the recipient of the Ohio Association of School Business Officials 2011 Outstanding Treasurer of the Year Award. He is a past President of the Ohio Association of School Business Officials, previously chaired the ASBO Meritorious Budget Award Advisory Committee and has served on numerous local, state and national committees. Ryan holds a Bachelor of Business Administration from the Youngstown State University and is a Certified Administrator of School Finance and Operations.

$i++ ?>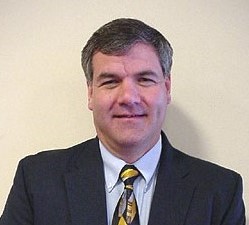 Ernie Strawser
Senior Vice President, Forecast5 Analytics; OASBO Past President, Retired Treasurer
Ernie Strawser, Senior Vice President with Forecast5, has over 30 years of public finance experience as a CFO, consultant, developer and instructor of forecasting techniques and tools. Ernie works with clients to facilitate their understanding of local financial results, trends, and strategies. Prior to joining Forecast5, Ernie was a consultant for Public Finance Resources, and Treasurer/CFO at Norwood City School District in Hamilton County. He holds both a Master's degree in Administration from Central Michigan University and a Bachelor's degree in Finance from Ohio University.
$i++ ?>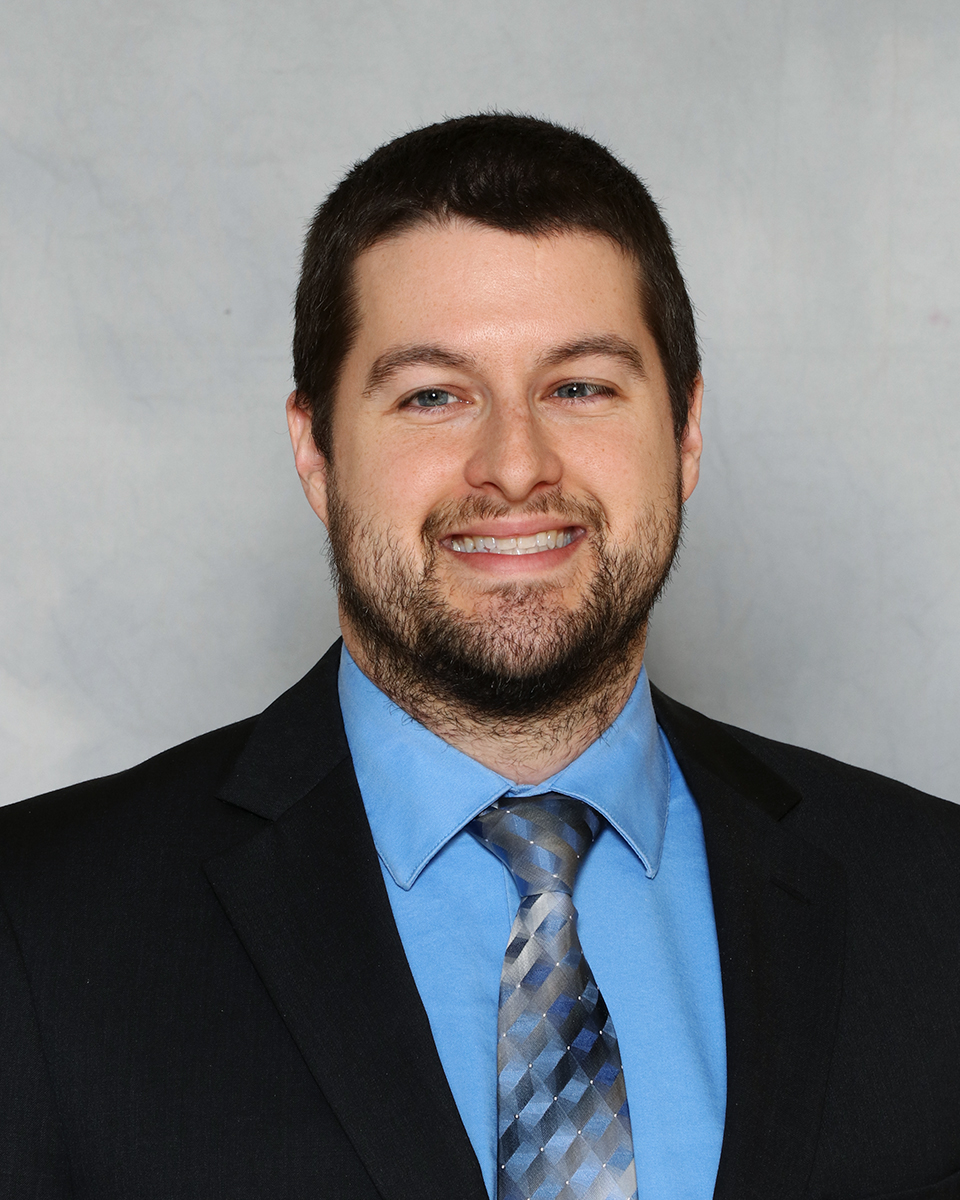 Todd Griffith
CFO/Treasurer, Licking Heights Local Schools
Todd Griffith has been Treasurer of Licking Heights Local Schools since June 2017. In this position, Mr. Griffith works with the Board of Education and administration to provide prudent financial management and leadership. The Treasurer's Office is responsible for all fiscal operations of the District. This includes budgeting, forecasting, investing, accounts payable, accounts receivable, payroll, financial reporting and serving as public records custodian.
Mr. Griffith received his undergraduate degree from Ohio University and completed his Treasurer's coursework from the University of Dayton. He holds an active School Treasurer license. Mr. Griffith is a member of the Ohio Association of School Business Officials.

$i++ ?>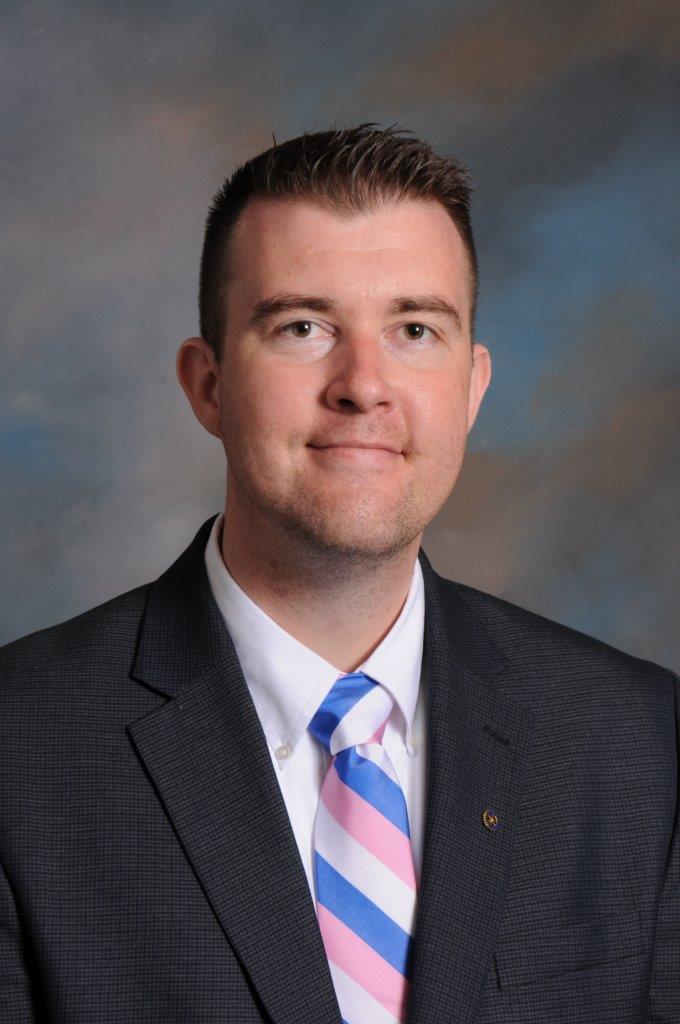 Cajon Keeton
Treasurer/CFO, Benton Carroll Salem Local SD
Cajon Keeton is the Treasurer for the Benton-Carroll-Salem Local School District in Ottawa County Ohio. Prior to joining BCS, Cajon served as a High School Business and Technology teacher in Central Ohio.
$i++ ?>
Jeff Dornbusch
Treasurer/CFO, Port Clinton City Schools
Jeff Dornbusch is the Treasurer for the Port Clinton City School District in Northwest Ohio and is the current Chairmen of the OASBO Ed Finance Committee. He also serves on his local school board as well as a member of the board of directors for his local community hospital.
Prior to becoming a Treasurer Jeff spent 15 years in the private sector as a corporate controller. He also has a business education teacher license and holds a Master's degree in Educational Administration.
Jeff also runs Golden Gate Financial Services, LLC which provide financial consultations to public schools in Ohio.
$i++ ?>
Key:

Complete

Next

Failed

Available

Locked