Bootcamp 2021: Essentials of Financial Management & Administration
Includes a Live Event on 07/14/2021 at 8:30 AM (EDT)
Date: 7/14-15/2021
Locations: OASBO Conference Center, 98 Commerce Park Drive, Westerville, OH 43082; and Online
Cost: In Person Option - Member $240 / Non-Member $480 --- Virtual Option - Non-Member Member: $220 / $440

A course for those seeking their treasurer's license through OASBO's ODE Approved Pathway, or for all types of business officials. This course will provide comprehensive content in the areas of history and evolution of school districts, roles and relationships, governing laws and regulations, Board and negotiations, fund accounting, USAS coding, student activities, and booster groups, purchasing, proper public purpose, credit cards, and investments.

AGENDA

Day 1
8:30 a.m.
Class Instructions and Introductions

8:35 a.m.
Chapter 1: Role of the CFO/Treasurer/Establishment of the Treasurer
Anne Arnold, Treasurer, Edison Local Schools
Alan Binger, Retired Treasurer

10:20 a.m.
Break

10:30 a.m.
Chapter 1: Negotiations - Preparing for the Negotiating Table
Brad Bennett, Bricker & Eckler LLP

11:30 a.m.
Lunch

12:30 p.m.
Chapter 1: Negotiations - Process & Communication
Brad Bennett, Bricker & Eckler LLP

1:30 p.m.
Break

1:40 p.m.
Chapter 2: Governing Laws, Regulations and Policies
Katie Johnson, Deputy Executive Director, OASBO

2:40 p.m.
Break

2:50 p.m.
Chapter 2: Governing Laws, Regulations and Policies, continued
Katie Johnson, Deputy Executive Director, OASBO

3:50 p.m.
Adjournment


Day 2

8:00 a.m.
Chapter 3: Ethics (CPIM Approved)
Katie Johnson, Deputy Executive Director, OASBO

9:00 a.m.
Break

9:10 a.m.
Chapter 5: Student Activity Programs (CPIM Approved)
Ryan Jenkins, Treasurer/CFO, Pickerington City Schools

10:10 a.m.
Break

10:20 a.m.
Chapter 5: Booster/Support Organizations
Matt Stout, Bricker & Eckler LLP
Rebecca Jenkins, Treasurer/CFO, New Albany-Plain Local Schools

11:05 a.m.
Break

11:15 a.m.
Chapter 4: Fund Accounting & USAS Coding (CPIM Approved)
Cindy Ritter, K12 Business Consulting, OASBO Past President, and Retired Treasurer

12:15 p.m.
Lunch

1:05 p.m.
Chapter 6: Purchasing (CPIM Approved)
Kerri Johnson, Treasurer/CFO, Anthony Wayne Local Schools
Jenny Moneghan, Assistant Treasurer, Anthony Wayne Local Schools

2:05 p.m.
Break

2:15 p.m.
Chapter 7: Investment Basics (CPIM Approved)
Joe Violand, RedTree Investment Group

3:15 p.m.
Evaluations and Adjourn
Anne Arnold
Treasurer/CFO, Edison Local Schools
Anne Arnold is Treasurer/CFO at Edison Local Schools in Erie County. She oversees the financial operations of the district with a general fund budget of almost $20 million dollars. Before coming to Edison Local, Anne was the Treasurer/CFO at Benton Carroll Salem Local School District in Oak Harbor and prior to that at Woodmore Local Schools in Woodville.
Anne graduated from Bowling Green State University with a Bachelor of Science in Broadcast Journalism. After a career in retail management, she decided to pursue public education and became the Accounts Payable Coordinator at Fremont City Schools. While there, she obtained her School Treasurer's License in May 2003.

Anne has been involved with OASBO for many years and has served on a number of committees, served as an officer for the Northwest Chapter and been a presenter at several professional development meetings. She was also name Outstanding Treasurer/CFO of the Year for 2017. Anne is also a member of the Village Council in Lindsey, Ohio where she lives with her husband and son. In her spare time, she enjoys day trips with her family and spending time with friends.
$i++ ?>
Alan Binger
Retired Treasurer
Alan Binger has 30 years of experience as a school Treasurer/CFO having recently retired from Vanguard-Sentinel Career & Technology Centers after 8 years. Prior to that appointment he had served as Treasurer at Clyde-Green Springs Exempted Village Schools for 22 years. He spent 7 years in commercial banking prior to his school experience.
He has gone through the chairs at the NWOASBO chapter having served as president in 2001-02. He is a past recipient of the Rich Unger Professionalism Award in 2011 and was the Regional Distinguished Service Award winner for NW Ohio in 2020. During his career Alan has been a frequent presenter and seminar director at OASBO professional development events.
A lifelong resident of Sandusky County, Alan has served the community in many ways. He currently serves as Treasurer of Communities for the Arts, serves on the Clyde, Ohio Tree and Landscape commission and is a past board member for the Project Excellence Foundation and the Fremont Memorial Hospital Foundation Board. He served two terms on the Sandusky County Fair Board. He continues to serve on the fair's budget and finance committee. He was a board member and treasurer of the Fremont Youth Hockey Boosters for many years and coached youth hockey, baseball and football.
He has also played the organ at his church since the age of 14.
He has owned and operated a choose and cut Christmas tree farm in Clyde for 20 years and serves on the board of the Ohio Christmas Tree Association and is chairman of its finance committee.
$i++ ?>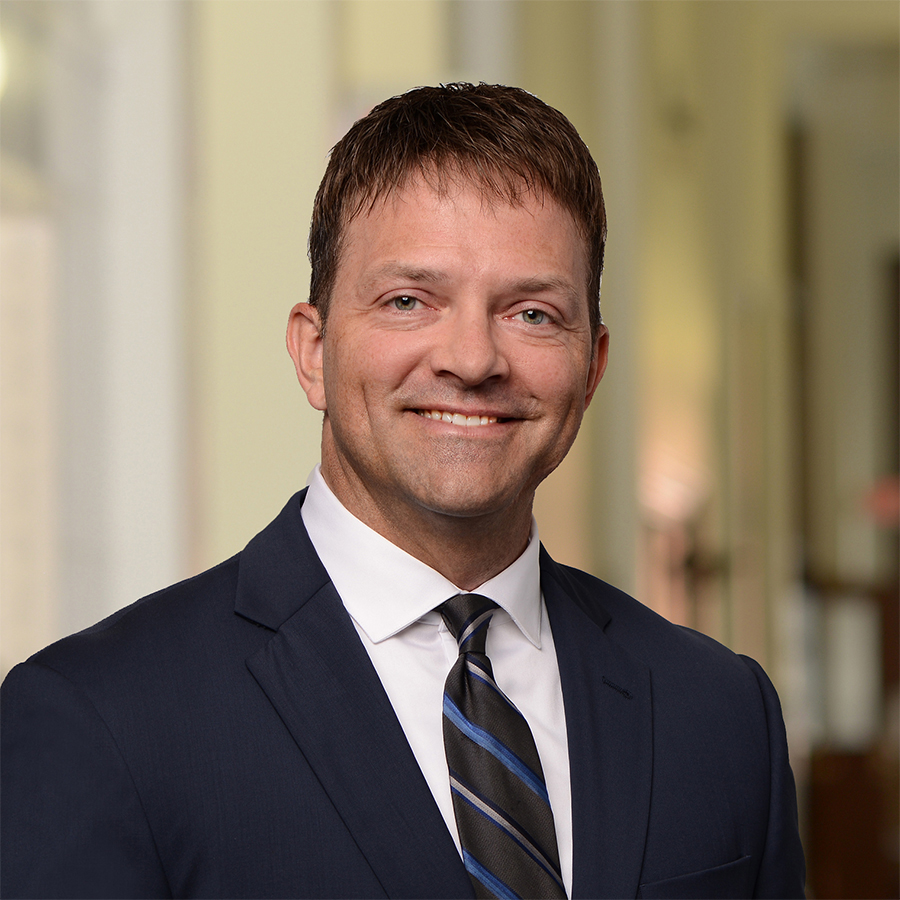 Brad Bennett
Of Counsel, Bricker & Eckler
Brad Bennett is an employment and labor attorney who works with public sector employers, including school districts, townships, municipalities, county agencies and boards of developmental disabilities. Experienced in state and federal employment and labor compliance, he counsels and represents public clients in all aspects of labor law, including negotiation and administration of collective bargaining agreements, grievances, mediations and arbitrations. Additionally, he comprehensively represents employers in employment litigation in both federal and state courts and defends employers before various administrative agencies, including the EEOC,OCRC, SERB and the SPBR. Brad also drafts, revises and reviews employee handbooks, policies and job descriptions, as well as conducts internal investigations and in-house training.
$i++ ?>
Katie Johnson, Esq.
Deputy Executive Director, OASBO
Katie Johnson is the Deputy Executive Director of Ohio Association of School Business Officials (OASBO). As Deputy Executive Director, Katie serves as the advocacy lead for the association and as in-house legal counsel, keeping staff and members abreast of legal and regulatory compliance issues in school business. In addition, she develops curriculum to support OASBO's strategic plan and the Ohio school business profession.
Prior to joining OASBO, Katie represented school districts as a public finance attorney, focusing her practice on serving as bond counsel and underwriter's counsel in debt and lease financings and as general counsel for Ohio political subdivisions. Specifically, Katie worked with school districts on bond issues, note issues, leases, tax levies, public records and other matters of concern to school business officials.
Katie also serves on boards and committees focused on public finance, including serving as a member on the Finance and Appropriations Committee for Columbus City School District, as Treasurer of the Confluence Community Authority, and as President of the Ohio Chapter of Women in Public Finance.
$i++ ?>
Ryan Jenkins
Treasurer/CFO, Pickerington City Schools, OASBO Past President
Serving as Pickerington Schools' Chief Financial Officer, Ryan Jenkins works with the Treasurer's Office staff and the Board of Education to provide sound resource management and financial leadership for the district. In that role, Mr. Jenkins, the Board and his staff are responsible for all fiscal operations of the District, including, but not limited to, banking, investments; budgeting/appropriations, forecasting, accounts payable/receivable, payroll, tax receipts, bond issues, financial reporting, financial policy development and Board minutes.
Mr. Jenkins began his career in education as a high school math teacher, then moved into administration, having served as both a high school assistant principal and a lead middle school principal.

Ryan is a Past President of OASBO (2016-2017) and lives in the Pickerington District with his wife and two sons.

$i++ ?>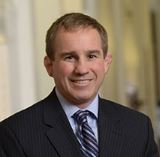 Matt Stout
Partner, Bricker & Eckler
Matt Stout is a partner in Bricker & Eckler's Public Finance group and practices in the areas of public finance and public law, emphasizing school and local government law. He assists and advises with the documentation and issuance of general obligation and revenue bond transactions for municipalities, school districts, and other political subdivisions; assists and advises municipalities, school districts, and other political subdivisions with tax-exempt lease purchase financings; and provides general counsel assistance to political subdivisions.
$i++ ?>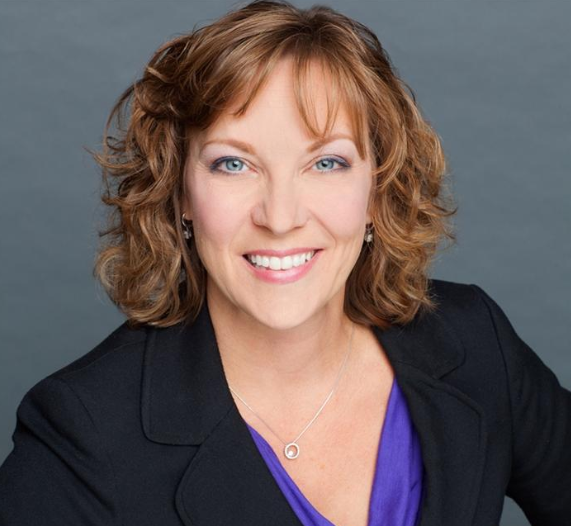 Rebecca Jenkins
Treasurer/CFO, New Albany-Plain Local Schools
Becky started her career as the assistant treasurer for her Alma Mater, Martins Ferry City Schools. After 12 years, she accepted the treasurer/CFO position for the Wellsville Local School District. Her love of the Central Ohio area found her accepting the assistant treasurer position at the fastest growing school district in the state of Ohio - Olentangy Local Schools. After a year and a half she was promoted to the Treasurer/CFO role. The district grew over twice its size to over 16,000 students under her financial leadership. After nine years with Olentangy Schools, she was recruited by the New Albany-Plain Local Schools and has been with this district for three years. Becky has had the fortune of leading districts considered both wealthy and poor which gives her a unique perspective on the various challenges diverse districts face.
During these career transitions, Becky also helped lead OASBO. She held the offices of Board Southeast Region Director, Vice-President, President Elect, President and Immediate Past President. Through the years she has served on numerous committees and continues to serve on the Legislative Committee as well as many focus committees. Becky is also asked to speak on a variety of topics not only for OASBO seminars but other state organizations as well.
$i++ ?>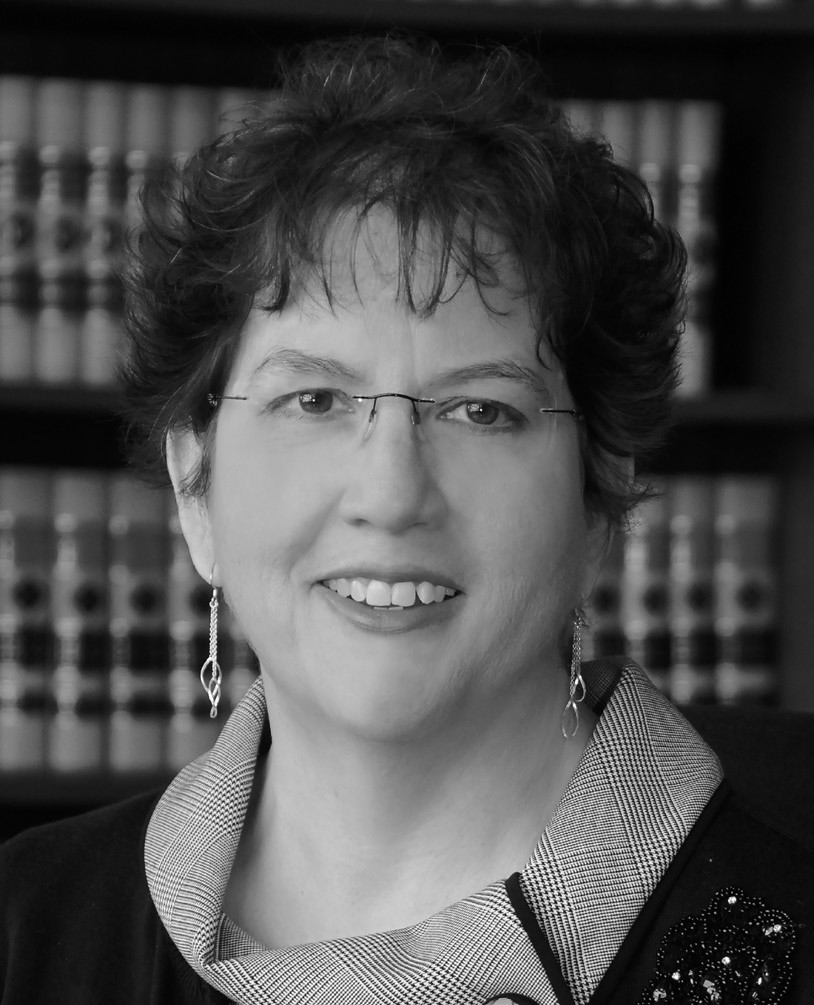 Cindy Ritter
OASBO Past President and Retired Treasurer, K12 Business Consulting
Cynthia Ritter is a School Business Consultant with K-12 Business Consulting, Inc. and Grant Consultant to Envision Ed Plus. Cynthia has served as a consultant to Ohio Department of Education with the Academic Distress Commissions and Education Reform. She has over 32 years of successful leadership and management experience as treasurer/CFO for several school districts.
She has been a member of the Education Standards Board Ohio Department of Education, OASBO Board President, served on the Auditor of State Regional Advisory Committee, Board member and treasurer of the Pickaway County Employees Benefit Program, speaker and presenter at numerous OSBA, BASA, OASBO and ASBO seminars.
She has received many awards and recognitions including the Rich Unger Professionalism Award, Distinguished Service Award and was a Herb Brum Scholarship recipient.
$i++ ?>
Kerri Johnson
Treasurer/CFO, Anthony Wayne Local Schools
Kerri Johnson has been the Treasurer of Anthony Wayne Local Schools since 2006. Prior to being hired at Anthony Wayne LSD, she was the Treasurer at Gibsonburg Exempted Village School District for 14 years. She started her career at Vanguard Vocational Center as an Assistant Treasurer in 1990 and worked there three (3) years.
Ms. Johnson is a graduate of Tiffin University with a Bachelor Degree in Business Administration with a minor in Finance. She is a member of the Ohio Association of School Business Officials and a past president of the Northwest Ohio Chapter. She serves on various OASBO committees.
$i++ ?>
Jenny Moneghan
Assistant Treasurer, Anthony Wayne Local Schools
Jenny Moneghan, the Assistant Treasurer for the Anthony Wayne Local School District, has served in this position for 8 years. Prior to Anthony Wayne, she worked as Assistant Treasurer for Gibsonburg Exempted Village School District and was at Gibsonburg for almost 18 years. Ms. Moneghan is a graduate of Terra State Community College with an Associate Degree in Business and a major in Accounting. She is a member of OASBO and their local chapter NWOASBO.
Ms. Moneghan lives in Green Springs, Ohio with her husband. In their spare time, they enjoy raising and showing their Labrador retrievers and Cavalier King Charles Spaniels. They have 3 adult children and 3 awesome grandchildren.
$i++ ?>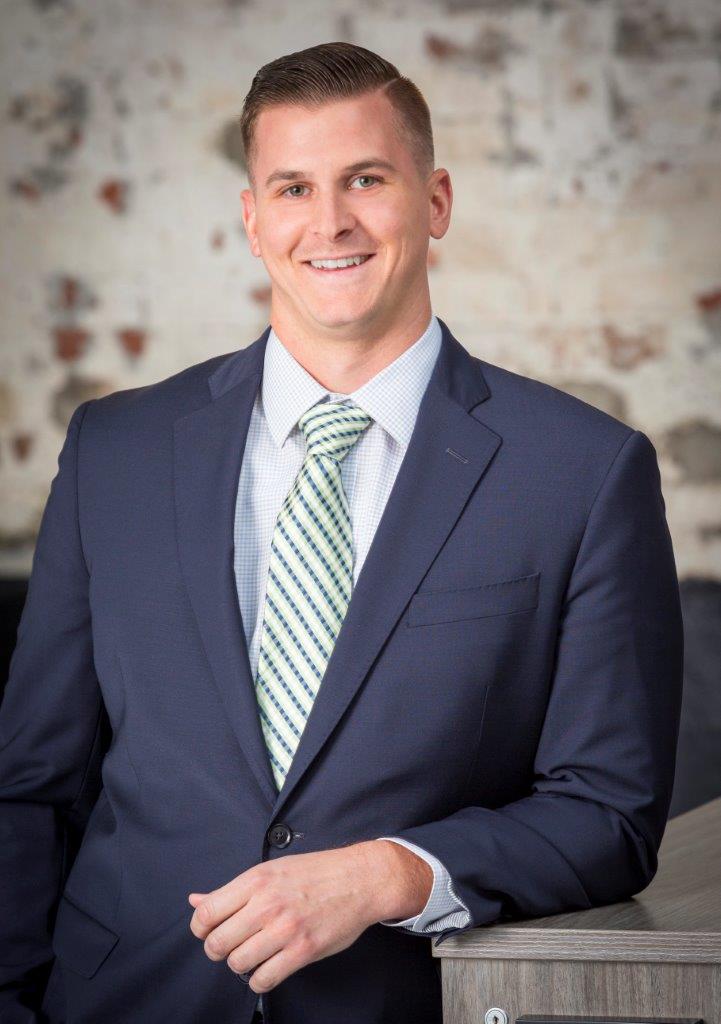 Joe Violand, CFA
Portfolio Manager, RedTree Investment Group
With five years of experience in the investment industry, Joe has had exposure to both equity and fixed income markets. Much of this time has been spent working with fixed income products and portfolios. He brings a focused and detailed approach to portfolio management. From developing investment strategies, risk management, and portfolio analysis, Joe is determined in his work to provide investment counsel to the highest degree.
$i++ ?>
Key:

Complete

Next

Failed

Available

Locked