Bootcamp 2022: Essentials of Business Operations
Date: 07.11-12.2022
Location: OASBO Conference Center, 98 Commerce Park Drive, Westerville, OH 43082; and Online
Cost: Member: $200 | Non-Member: $400

This course, a part of OASBO's Licensure Pathway program, is designed for those seeking their business manager or treasurer's license, or those school business professionals seeking a refresher on the topics covered. Topics include risk management, school safety and security, IT security, facilities utilization, inventory and fixed assets, bidding, contracts, 412 certificates, school facilities and construction, transportation, and food and nutrition.

In person attendees will receive a hard copy of the manuals, and virtual attendees will receive digital copies.

If you are also interested in college credit for this course, click here to register with Ashland and notify Katie Johnson at katie@oasbo-ohio.org that you are pursuing Ashland credit. You must register with OASBO and Ashland to receive credit from both.
AGENDA

Day 1

8:00 a.m.
Registration, Class instructions, Introductions

8:05 a.m.
Module 1: Risk Management
Defining Risk & Financing Risk (Property & Liability) (CPIM Approved)
Melody Stiff, Hylant Administrative Services
Travis Thompson, Hylant Administrative Services

9:05 a.m.
Break

9:15 a.m.
Module 1: Risk Management
Financing Risk (Automobile, Excess Cost & Other) (CPIM Approved)
Melody Stiff, Hylant Administrative Services
Travis Thompson, Hylant Administrative Services
10:15 a.m.
Break

10:25 a.m.
Module 1: Workers Compensation
Barb Lessman, Sedgwick MCO

11:25 a.m.
Lunch

12:25 p.m.
Module 2: School Safety & Security, NIMS and School Emergency Management Plans
Dan Romano, Treasurer/CFO, West Clermont Local Schools
1:25 p.m.
Break

1:35 p.m.
Module 2: School Safety & Security Guidelines, Inspections, Active Shooter
Travis Thompson, Hylant Administrative Services

2:35 p.m.
Break

2:45 p.m.
Module 2: IT Security
Tom Munson, ShareOhio/DataServ
Tom Mitchell, Bonefish Systems

3:45 p.m.
Adjournment


Day 2

8:00 a.m.
Module 3: Facilities Utilization, Inventory, and Capital Assets
Jim Rowan, OASBO, Executive Director
Todd Puster, Treasurer, Orange City Schools

9:00 a.m.
Break

9:10 a.m.
Module 4: Bidding, Contracts, 412 Certificates
Chris McCloskey, Bricker & Eckler LLP

10:10 a.m.
Break

10:20 a.m.
Module 4: School Facilities & Construction
Sean Lehman, Bricker & Eckler LLP
Jeff Eble, Worthington City Schools

11:35 a.m.
Lunch

12:30 p.m.
Module 5: Transportation
Kevin Lillie, Treasurer/CFO, Geneva Area City Schools
Randy Snyder, Transportation Manager, Westerville City Schools
Carolyn Thornton, Retired Transportation Director

1:30 p.m.
Break

1:40 p.m.
Module 5: Transportation (Continued)
Kevin Lillie, Treasurer/CFO, Geneva Area City Schools
Randy Snyder, Transportation Manager, Westerville City Schools
Carolyn Thornton, Retired Transportation Director

2:40 p.m.
Break

3:05 p.m.
Module 5: Food & Nutrition
Edwina "Winnie" Brewer, Director, New Leaf Organization/Buckeye Community Schools

4:05 p.m.
Evaluations and Adjourn

Melody Stiff
Senior Underwriter, Hylant Administrative Services
Drawing on more than 20 years in the insurance industry, Melody is responsible for developing long-term relationships with school districts and public entities by providing superior customer service and dedication. She understands the unique exposures and risks associated with school districts and public entities which makes her a valuable resource to clients. Melody is a licensed property & casualty agent in the state of Ohio.
$i++ ?>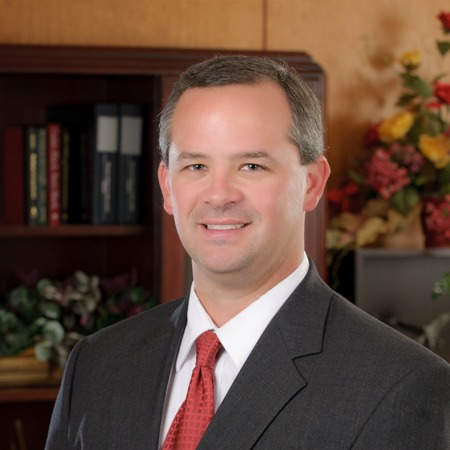 Travis Thompson, CPSI
Director of Risk Management, Ohio School Plan
Travis has an extensive loss control background and designed the loss control protocols for the field risk managers. He and his department provide extensive risk management services to our public entity and educational institution clients. Travis has worked with hundreds of municipal and school clients. His professional specialties include: Emergency Action Planning / Accident Investigation / Safety Management System
Travis earned his bachelor's degree in biology from Heidelberg College in Tiffin, Ohio. In addition, he is a Certified Playground Safety Inspector (CPSI) and a Certified School Risk Manager (CSRM).
$i++ ?>
Barb Lessman
Account Executive, Sedgwick MCO
Barb has over 39 years' experience in the field of workers' compensation. For 22 years her work involved claims administration, risk analysis and hearing representation for the Third- Party Administrator. For the last 17 years as an Account Executive for Managed Care.
With her unique and well-rounded background, as Account Executive Barb analyzes employers' workers' compensation programs to identify needs, build infrastructure, provide training, provide education and implement strategies to reduce risk exposure and improve outcomes. Barb conducts workshops and seminars throughout Northeast Ohio that educate employers and industry stakeholders in all aspects of workers' compensation. Barb is an active member of several associations and Chambers. For several associations she currently serves a role as a Safety Council Steering Committee Member; Education
Program Chair and Board of Directors.
$i++ ?>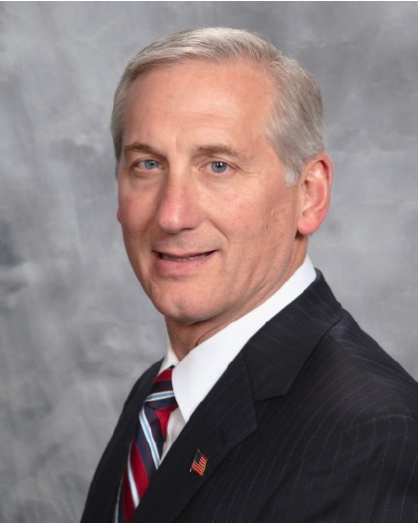 Dan Romano
Treasurer/CFO, West Clermont Local Schools
Daniel M. Romano is Treasurer/CFO at West Clermont Local Schools in Southwest Ohio in August 2020. He is also CEO and a Co-Founder of Edventures in Learning, Inc. a strategic learning and communication company. Prior to his current roles, Dan spent 23 years in the public sector holding positions as Treasurer/CFO and Business Manager in both Toledo and Sylvania City School Districts in Ohio.

In 1997, Dan was recruited to serve as an international consultant assisting Fortune 500 companies in bringing their strategic plans to life through a methodology that democratized data and dialogue to all parts of the organization. In 2012 Dan, was again recruited. This time by Forecast5 Analytics, a start-up company focused on building a business intelligence and forecasting platform for the Public Sector. Serving as SVP, he was responsible for the development and growth of new and innovative business intelligence and analytic tools to a multistate market of local governments that included Ohio, Indiana, and Michigan. In 2016, Dan resumed the full-time helm at Edventures in Learning. More recently the company has expanded its service delivery of innovative tools and resources to engage employees and stakeholders in the critical issues of their organization.

Dan is an active member with OASBO serving on various committees. He also assisted in the development of several of the "Essentials" curriculum which is a major component to an alternative pathway for Ohio school treasurer and Business Manager licenses.

Dan received both his Bachelor's in Accounting and a Master of Business Administration from the University of Toledo.
$i++ ?>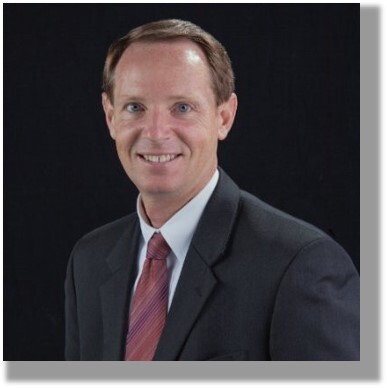 Tom Munson
Director of Strategic Partnerships, DataServ/ShareOhio
Tom Munson the Director of Strategic Partnerships with DataServ. He has held numerous sales, sales leadership, product management and channel program positions with various technology organizations. Tom has spent most of his 40 year career working in the public sector with focus on education.
Tom and his wife, Lisa, live in Dublin, Ohio. They have three adult children – two in Chicago and one in Orlando. Tom is a high school varsity basketball official. He enjoys traveling, golf, running and training
$i++ ?>
Tom Mitchell
CEO, Bonefish Systems
Tom Mitchell is founder and President of Bonefish Systems. Mr. Mitchell has spent 26 years in the financial services sector holding numerous technology and business roles in large banks and insurance companies.
In 2007, Tom started Bonefish Systems. After working for large corporations for close to two decades, Tom wanted to bring fraud prevention and detection technologies to smaller organizations that could not otherwise afford them. Bonefish Systems now serves hundreds of school districts and municipalities across Ohio and has recently expanded into Florida, Michigan, and Pennsylvania. Tom is a member of the Association of Certified Fraud Examiners. He earned his undergraduate degree at Kent State University in Computer Science and also holds a Masters of Business Administration graduate degree from Case Western Reserve University, Weatherhead School of Management.
$i++ ?>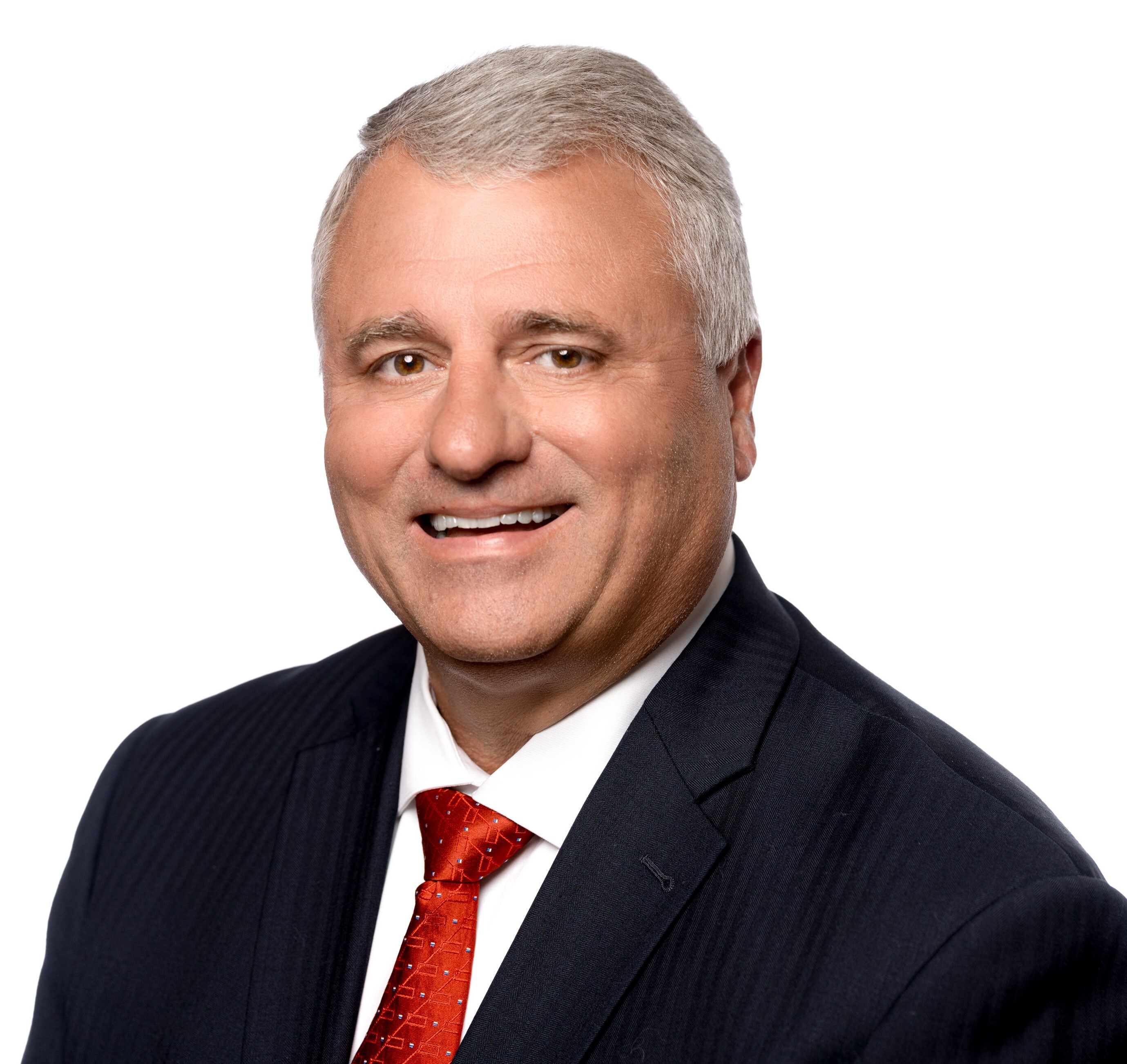 Jim Rowan
Executive Director
OASBO
Jim Rowan is the Executive Director of the Ohio Association of School Business Officials. He has spent the past five years as OASBO's Executive Director providing support and services to school business officials throughout Ohio. A long-time OASBO member, Jim served as the association's President during the 2002-03 membership year, and as ASBO International President in 2007.

$i++ ?>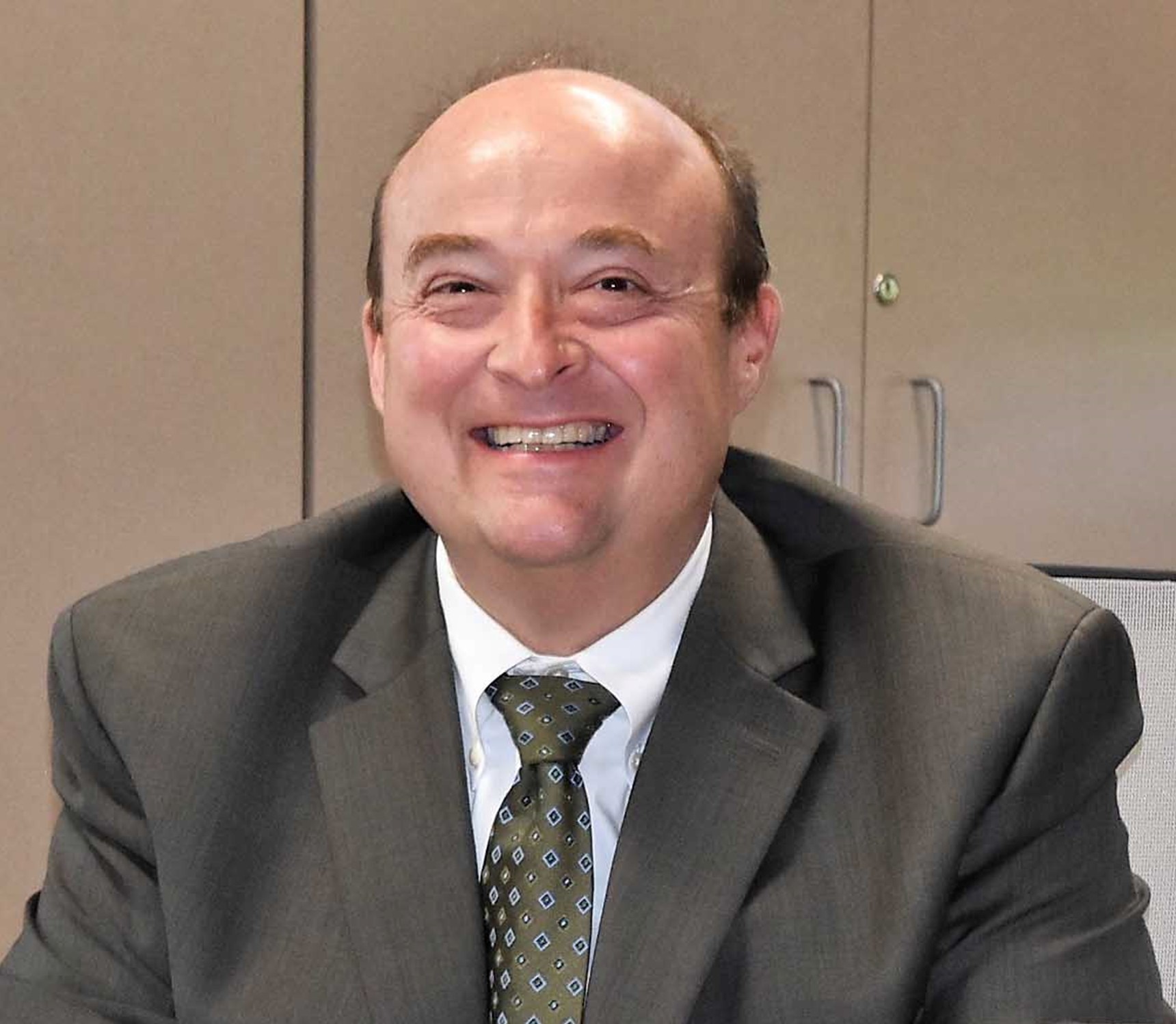 Todd Puster
Treasurer, Orange City School District
Todd Puster brings more than a quarter century of experience as Treasurer and Chief Financial Officer of Ohio school districts. Currently, leading the fiscal operations of the Orange City School District in suburban Cleveland, he has served the following school districts: East Liverpool, Streetsboro, Ashland and West Geauga. Todd is considered among the leading commentators on Ohio school finance and is the author of several professional articles.
$i++ ?>
Chris McCloskey
Partner, Bricker Graydon LLP
Chris McCloskey is chair of Bricker Graydon's Public Sector industry group and is a partner in the Construction Law group. He focuses his practice on construction-related contracting and disputes, as well as general business and litigation. He is experienced in researching and drafting motions for construction lawsuits, preparing and reviewing construction contracts, construction claims, change orders, purchase orders, project analysis, mechanic's liens, bid strategy and project coordination. He represents school districts with all facets of their capital projects with the Ohio Facilities Construction Commission.

$i++ ?>
Jeff Eble
Director of Business, Worthington City Schools
Jeff Eble is currently Director of Business Services for Worthington Schools in Central Ohio. Jeff has spent 42 years in four school districts as the business manager/administrator. He has approximately 1.6 million square feet of new construction spread over 8 buildings and 26 major building renovations in his career.
Jeff has served OASBO as a committee member, workshop director, Chapter Officers, and Board Member since the early 1980s.

$i++ ?>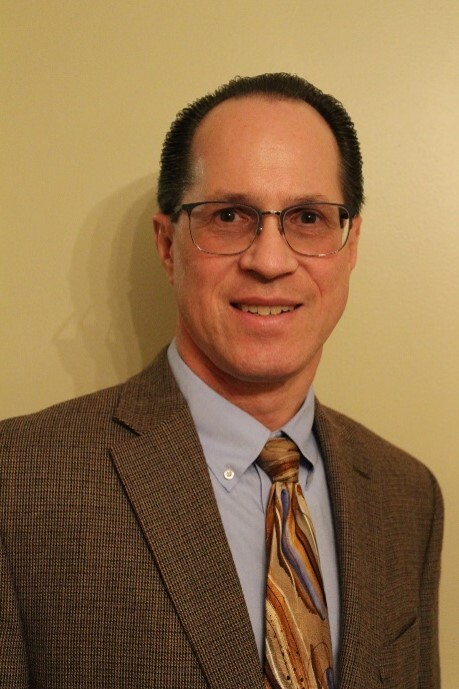 Kevin Lillie
Treasurer/CFO, Geneva Area City Schools
Kevin has served as the Treasurer/CFO of the Geneva Area City School District in Ashtabula County for 28 years. Since November 2017, he has served as co-chair of the Transportation Subgroup on the Cupp/Patterson Fair School Funding Plan Workgroup and delivered testimony on proposed transportation formula changes before the House Finance Subcommittee on Primary and Secondary Education, the House Finance Committee, and the Senate Primary and Secondary Education Committee. He, along with Pete Japikse and Dalton Summers, presented a webinar on the transportation recommendation as well as bit presentations at several regional meetings.

Kevin played an important role in getting legislation passed allowing retroactive tax abatement and extending the county treasurer's delinquent collection period to ten years in a limited case involving an Olympic and Paralympic training site in his district. He successfully guided the district through a $78 million OSFC construction project, including playing a key role in recovering $1.3 million through mediated settlement for construction remediation. Kevin has delivered testimony on several House bills and written numerous letters to House and Senate Education and Finance committee members. He is a member of the Western Reserve Chapter of OASBO. He received the Northeast Region Distinguished Service Award in 2019 and the Chuck Gossett Award for Legislative Advocacy in 2022.
$i++ ?>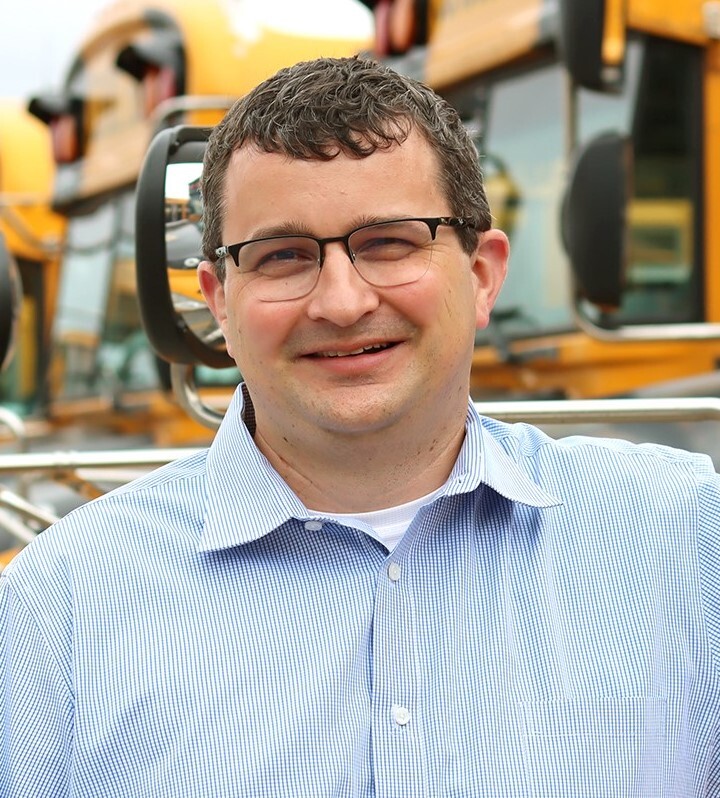 Randy Snyder
Transportation Manager, Westerville City Schools & OAPT Past President
Randy Snyder is Transportation Manager for Westerville City Schools, accountable for the overall transportation operation of the district, which is located in Central Ohio. Mr. Snyder has almost twenty years of experience in pupil transportation of which eighteen have been in administration and department management. Westerville's transportation department is comprised of 101 school bus routes, twenty MyVan routes that serve students with specialized transportation needs, four office support staff, eight mechanics, and three assistant managers.
Mr. Snyder believes that a safe and successful transportation operation must include excellent recruiting, training, equipping, and the empowering of its employees. Transportation professionals play a vital role in the educational process and are important members of the communities in which they serve. He also believes that all school business professionals should seek to better understand their district's transportation operations and find ways to support and encourage their team members whose charge is to oversee their transportation operations.
Currently, Mr. Snyder serves as Immediate Past President of the Ohio Association for Pupil Transportation (OAPT). He continues to serve as the communication and technology committee chair and serves as the election committee chair. Along with the other OAPT Board members, he helped lead their association and its members through the COVID-19 pandemic.

$i++ ?>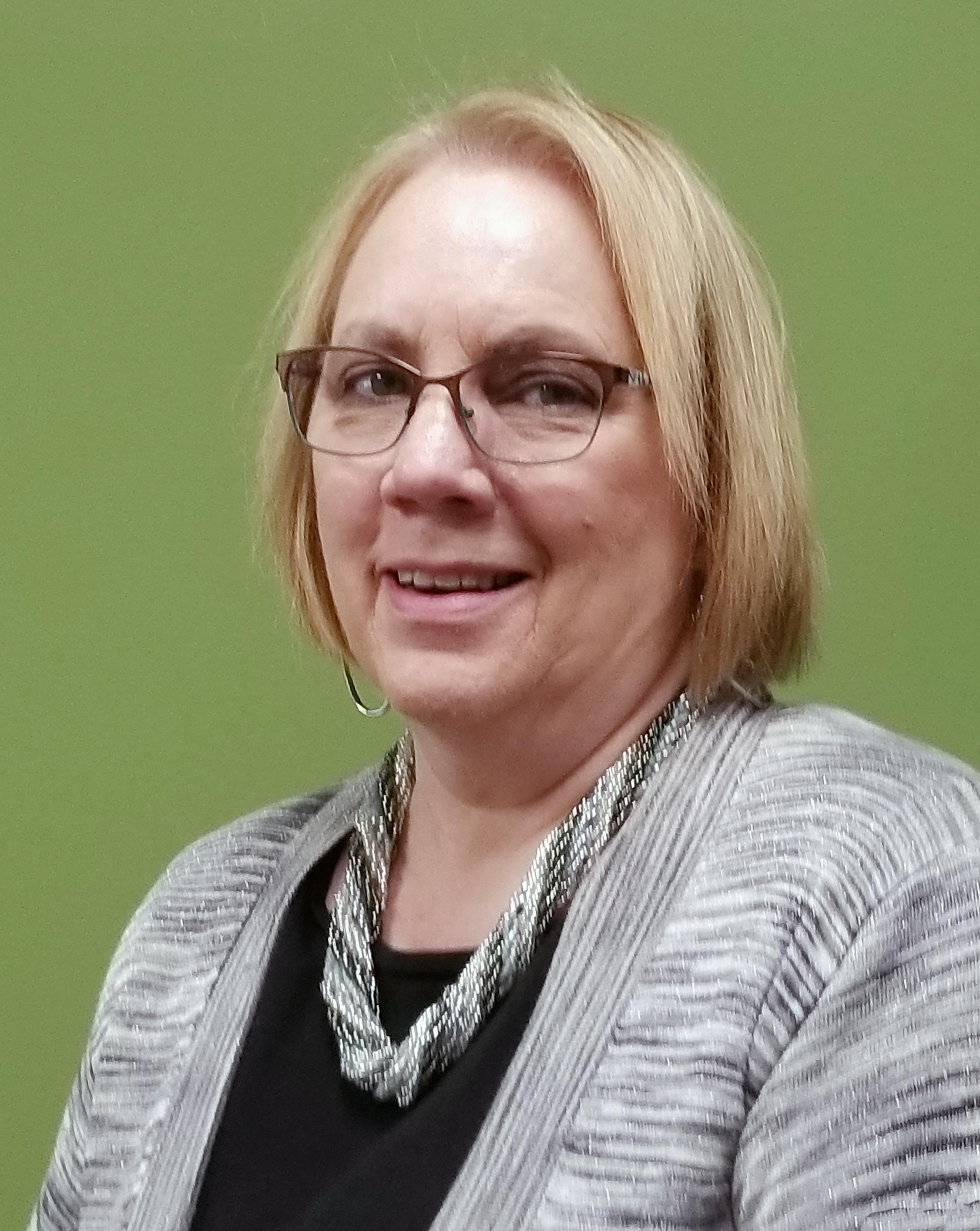 Carolyn Thornton
Retired Transportation Director
Carolyn "CJ" Thornton recently retired from Mason City Schools this year with 45 years experience in the pupil transportation field. Her previous position was with Princeton City Schools. She has served on the Regional and State Roadeo Committees, chairing the event at both levels. She has been an active member of the Ohio Association for Pupil Transportation since 2001 serving as Regional Representative several terms and as Director at Large. She has been a member of OASBO since 2002 and is a graduate of the Leadership Academy class VII.
CJ believes in sharing her extensive knowledge of the transportation industry with her peers and newcomers to the industry. She has mentored several new transportation directors during her tenure. A firm believer in "you don't know what you don't know," she tries to help people fill in the gaps and learn what they need to know to be successful in the transportation field.

$i++ ?>

Edwina "Winnie" Brewer
Director, New Leaf Organization/Buckeye Community Schools
Edwina (Winnie Brewer) just recently joined the New Leaf Organization which manages Buckeye Community Schools in Marion, Mansfield and London, Ohio. Food Service Management has been the focus of her career for the past 30 years with industry experience at Marion City Schools, Ridgedale Schools, Starbucks and NorthPointe Conference Center. Many of the programs operating under her direction have been awarded distinction such as "Summer food program of the year" by Children's Hunger Alliance and "Manager of the quarter" several times with Starbucks.
A firm believer in helping others, community service goes hand in hand with every position she has held. She is an agency council member for Mid Ohio Food Collective and she has served as a commissioner for service and volunteerism under Governor Kasich's time in office. Winnie has mentored several districts with program development and places a focus on collaboration for success. "Knowledge is power", she will say, "and the more information you can gain will help to make good decisions".
Winnie has been an OASBO member for the past ten years and is currently the Vice President of the Food and Nutrition Board.
$i++ ?>
Key:

Complete

Next

Failed

Available

Locked