Bootcamp 2022: Essentials of Human Resources
Recorded On: 07/22/2022
Date: 07.21-22.2022
Location: OASBO Conference Center, 98 Commerce Park Drive, Westerville, OH 43082; and Online
Cost: Member $200 | Non-Member $400

A course in human resources for those seeking their treasurer's license through OASBO's, ODE Approved Pathway 3, or all types of business officials seeking to better understand the role of HR. The course will provide comprehensive content in the areas of hiring, compensation, employment laws, leave provisions, performance review, incentive pay, discipline, and separation from employment.

In person attendees will receive a hard copy of the manuals, virtual attendees will receive digital copies.

If you are also interested in college credit for this course, click here to register with Ashland and notify Katie Johnson at katie@oasbo-ohio.org that you are pursuing Ashland credit. You must register with OASBO and Ashland to receive credit from both.
AGENDA
Day 1

8:00 a.m.
Module 1: Hiring Basics
Recruiting Methods, Job Descriptions, and Application Forms
Megan Gruelich, Walter Haverfield LLP

9:00 a.m.
Break

9:15 a.m.
Module 1: Hiring Basics
Interviewing, Reference Checks, Offer of Employment
Megan Gruelich, Walter Haverfield LLP

10:15 a.m.
Break

10:30 a.m.
Module 2: Compensation and Employment Laws
Civil Service, Types of Employment Contracts, Bargaining v. Non-Bargaining Unit, Overview of Negotiations
Kate Davis, Bricker & Eckler LLP

11:45 a.m.
Lunch

12:30 p.m.
Module 2: Compensation and Employment Laws
Teacher Compensation and Salary Schedules
Kate Davis, Bricker & Eckler LLP

1:15 p.m.
Break

1:30 p.m.
Module 2: Compensation and Employment Laws
Employment Contracts/Board Agendas-What Should Be On Them, Personnel Files, and Records Retention
Izaak Orlansky, Bricker & Eckler LLP

2:45 p.m.
Break

3:00 p.m.
Module 3: Employment Laws and Leave Provisions
Brad Bennett, Bricker & Eckler LLP

4:30 p.m.
Adjourn


Day 2

8:00 a.m.
Module 4: Evaluation Training, Performance Evaluation Criteria, Effective Conveyance, and Evaluation Requirements
Kate Davis, Bricker & Eckler LLP

9:15 a.m.
Break

9:25 a.m.
Module 4: Compensation Systems/Merit Pay
Izaak Orlansky, Bricker & Eckler LLP

9:55 a.m.
Break

10:05 a.m.
Module 5: Documentation Disciplinary Action, Progressive Discipline, Grievance Administration, Past Practice, Union Representation
Brad Bennett, Bricker & Eckler LLP

11:20 a.m.
Lunch

12:00 p.m.
Module 5: Separation from Employment


1:30 p.m.
Break

1:40 p.m.
Module 6: Workers Compensation & Unemployment
Tony Sharrock, Sedgwick
Kammy Staton, Sedgwick

2:25 p.m.
Break

2:35 p.m.
Module 6: 403(b), 457 Plans, HSA's, Section 125 and Voluntary Benefits
Terry Herrell, VOYA
Lisa Stevens, American Fidelity

3:30
Break

3:40 p.m.
Module 6: Employee Benefits
Cyndie Schepis, Gallagher Benefit Services

4:30 p.m.
Evaluations and Adjourn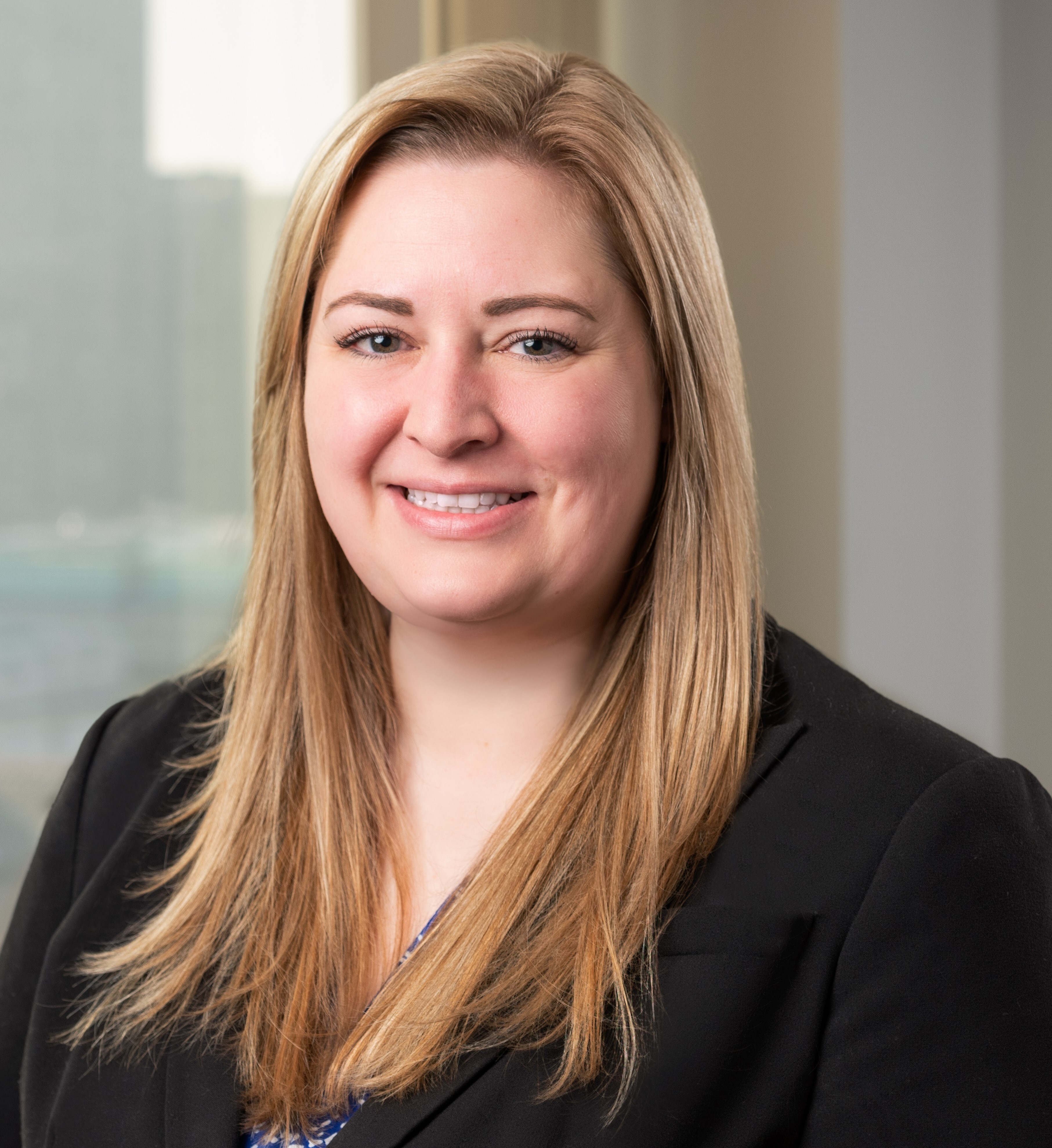 Megan Greulich
Partner, Weston Hurd
Megan is a partner with Weston Hurd in the Education and Labor & Employment groups located in Columbus, Ohio. She focuses her practice on providing general counsel to public school districts in board governance, personnel, and student matters. Megan advises education law clients on complex issues including discipline, due process, public records, Title IX, board policies and procedures, collective bargaining, arbitration, parliamentary procedure, residency and custody disputes, social media, Constitutional rights, and discrimination concerns. Megan also assists districts with collective bargaining needs, including contract review, negotiation, and interpretation and enforcement of collective bargaining agreements. Megan has successfully represented clients in arbitrations and in unfair labor practice charges before the State Employment Relations Board (SERB). Megan has represented clients before the U.S. Department of Education office for civil rights in matters involving claims of discrimination involving students, and has defended employers against complaints of discrimination filed with the U.S. Equal Employment Opportunity Commission (EEOC) and the Ohio Civil Rights Commission (OCRC). Megan frequently provides training to clients on a variety of employment and education related matters including human resources, Title IX, board governance, sunshine laws, and personnel-related matters.
$i++ ?>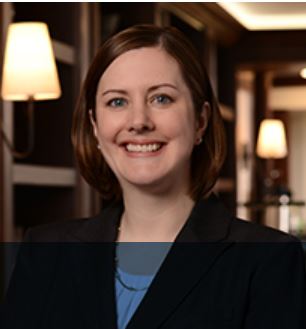 Kate Davis
Senior Attorney, Bricker & Eckler
Kate Davis is a member of Bricker & Eckler's Education group and practices in the firm's Dayton office. She counsels public sector clients on a variety of issues with a particular emphasis on labor and employment matters, including collective bargaining, grievance arbitration and representing employers before the State Employment Relations Board. She also partners with school districts and higher education institutions on a variety of issues, including administration of policies, public records issues, student affairs, constitutional issues, real property tax valuation and exemption laws and compliance with federal laws. Kate regularly advises clients regarding employment and labor-related matters involving Title VII, FMLA, ADEA, ADA, FLSA and R.C. Section 4112 issues, and frequently assists clients with policy revision and training.
$i++ ?>
Izaak Orlansky
Attorney, Bricker Graydon LLP
Izaak Orlansky is an education attorney, with specific focus on K-12 law. His practice covers labor and employment issues including collective bargaining, grievance arbitration, employee discipline, educator hiring and evaluation, as well as harassment, discrimination and misconduct investigations.
Previously, Izaak served as Chief of Staff for the Office of Teacher Recruitment and Quality in the nation's largest school district, the New York City Department of Education. For nearly a decade he managed and oversaw policies and programs focused on access to high-quality educators. His experience also includes an internship with the National Labor Relations Board's Region 22 in Newark, New Jersey. Izaak began his career as a middle school teacher in The Bronx, New York, where he taught fifth and sixth grade English language arts and social studies.
$i++ ?>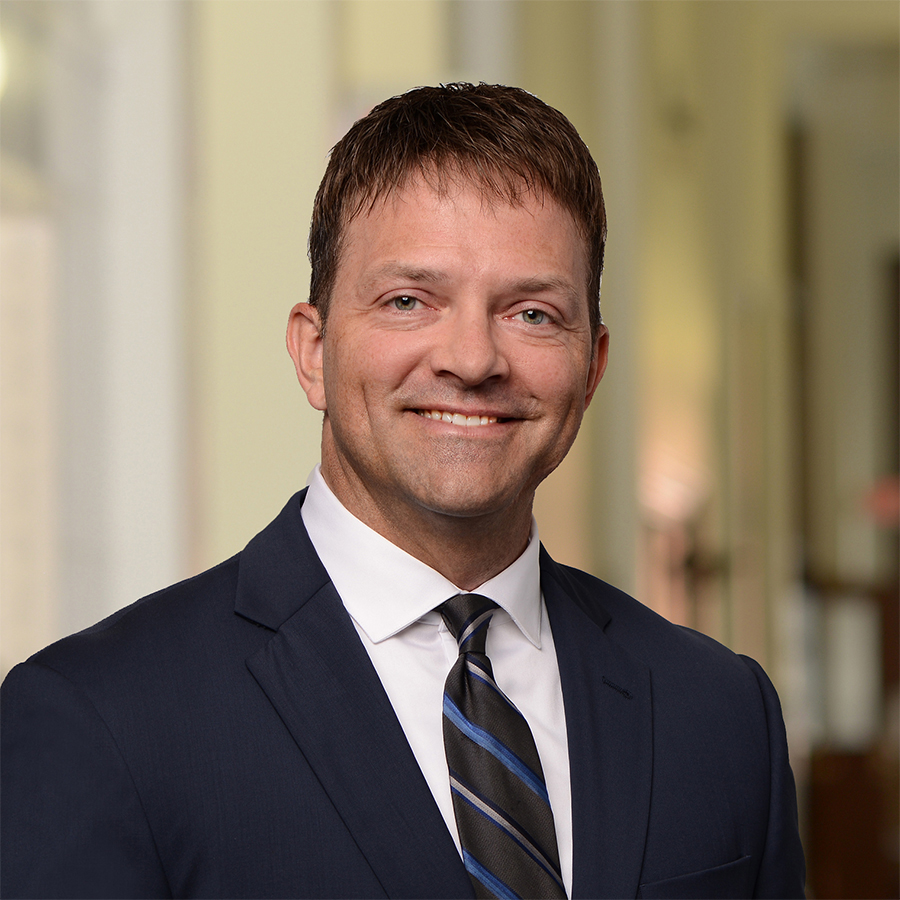 Brad Bennett
Of Counsel, Bricker & Eckler
Brad Bennett is an employment and labor attorney who works with public sector employers, including school districts, townships, municipalities, county agencies and boards of developmental disabilities. Experienced in state and federal employment and labor compliance, he counsels and represents public clients in all aspects of labor law, including negotiation and administration of collective bargaining agreements, grievances, mediations and arbitrations. Additionally, he comprehensively represents employers in employment litigation in both federal and state courts and defends employers before various administrative agencies, including the EEOC,OCRC, SERB and the SPBR. Brad also drafts, revises and reviews employee handbooks, policies and job descriptions, as well as conducts internal investigations and in-house training.
$i++ ?>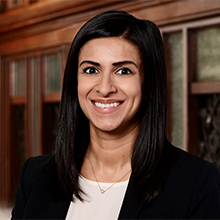 Immy Singh
Of Counsel, Bricker & Eckler LLP
Immy Singh is an experienced attorney who has provided effective legal counsel for more than 12 years in the public sector, specifically in education law. She advises executive leaders on a wide range of legal and policy issues and is well-versed in communicating and interacting with senior executives and government officials at all levels. Knowledgeable in state and federal regulations that impact K-12 schools and public agencies, she is eager to collaborate with clients to offer leadership and direction for both routine and complex legal needs in the education industry.
Former Chief Legal Counsel with the Ohio Department of Education (ODE), Immy advised the State Board of Education, the State Superintendent and ODE on statutory and regulatory matters. Coordinating with the Ohio Attorney General's office, she managed all phases of litigation, including pleadings, discovery, trial and settlement. Additional legal experience in this role included advice regarding COVID-19school closures, implementation of legislative enactments, contract negotiations, public records, ethics, and overseeing internal labor and employment matters.
$i++ ?>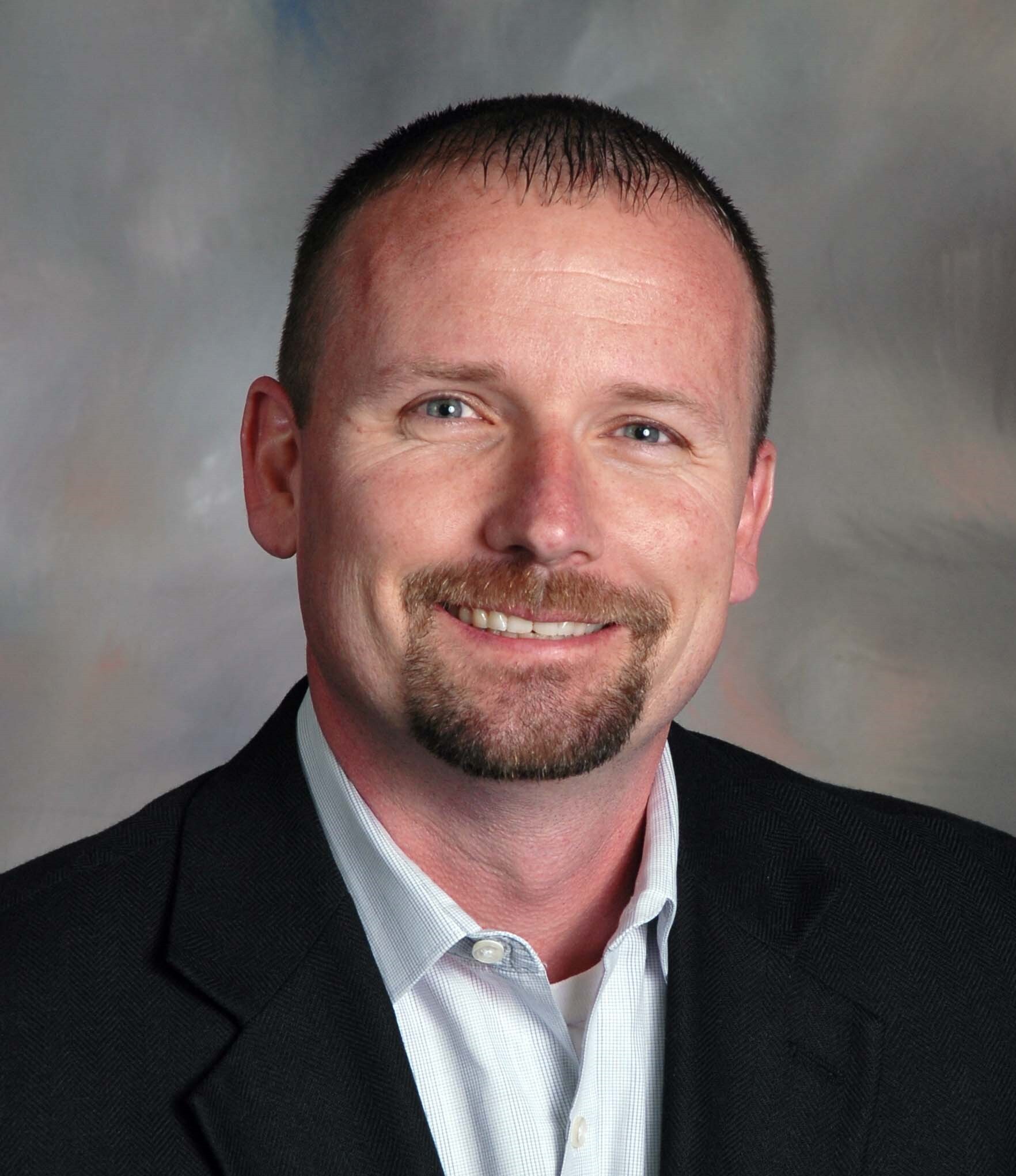 Tony Sharrock
AVP of Client Services, Sedgwick
Sedgwick
Tony began his Ohio workers' compensation career in 1997 managing a small but mighty Business Services team of colleagues. He joined CompManagement, now Sedgwick, in 2009 as a Senior Analyst in their Rates and Underwriting Department. In 2011 he transitioned to Client Services where he had oversight responsibilities of the Ohio SchoolComp Program, and he currently serves as AVP of Client Services with oversight responsibilities of many prominent Ohio workers' compensation programs in both the private and public sectors.
$i++ ?>
Kammy Staton
Unemployment Manager, Sedgwick
Kammy has over 35 years of experience in unemployment and worker's compensation. Throughout her years in the industry, Kammy held roles such as claims examiner, hearing representative, benefit charge auditor, trainer, association coordinator, team manager, account manager and now program manager. She is responsible for overseeing the day-to-day claims, hearings, and benefit charge management processes in order to insure all aspects of Sedgwick's operational delivery are optimized for the client.
$i++ ?>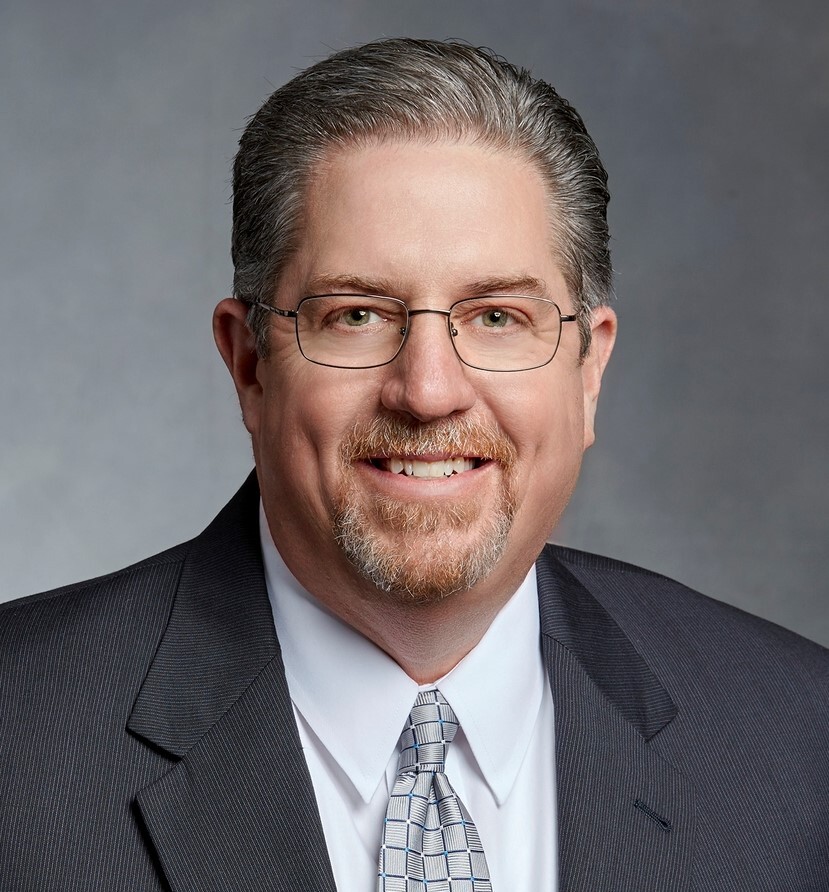 Terry Harrell
Regional Vice President, Voya Financial Advisors
Terry Harrell has over 30 years of experience in the financial services industry, specializing in 403(b) and 457 plans. As Voya's Ohio Valley Regional Vice President for Tax-Exempt Markets, he is responsible for new business and on-going service for public schools throughout central and southern Ohio. Terry is a graduate of Bowling Green State University and resides in Dublin, Ohio.
$i++ ?>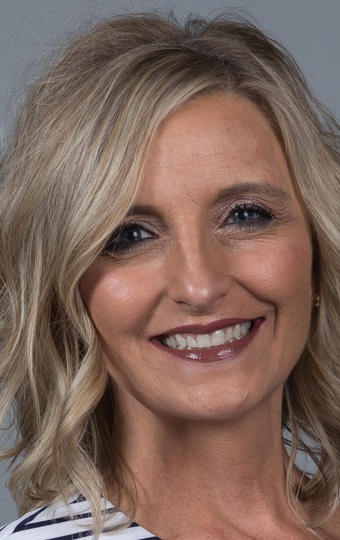 Lisa Stevens
Account Development Executive, American Fidelity
Lisa Stevens serves as an Account Development Executive at American Fidelity. She brings more than a decade of experience serving solely the education community.
In her role, Lisa works closely with school districts in Ohio to help develop employee benefit plans that meet their needs. She often speaks locally and nationally to associations, business managers, and superintendents on topics such as Section 125 Plan, & Other IRS Compliance, Properly Utilizing Reimbursement Accounts (HSAs, HRAs, FSAs), and Creative Strategies for Insurance Benefits. Lisa is known for her communication abilities and can simplify difficult topics and explain them in everyday language, making implementation and understanding compliance much easier.
Having been nominated by her company for six consecutive years as Account Development Executive of the year, you can be assured that Lisa is a trusted resource for you and your school district.
$i++ ?>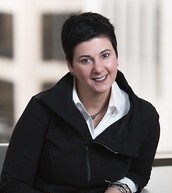 Cyndie Schepis
Area Executive Vice President, Gallagher Risk Management & Consulting
Cyndie is an accomplished health care consultant with 30+ years of experience. Her background includes account management with insurance carriers like CIGNA Healthcare, where she was exposed to the carrier side of the healthcare business. She has worked as a consultant for the past 17 years.
Cyndie currently oversees the Ohio Public Sector Practice as team lead. She provides a long history of experience with consortia building and management, union relationships and education, public sector compliance issues and employee engagement.
$i++ ?>
Key:

Complete

Next

Failed

Available

Locked