CE Region Payroll & Benefits Seminar for Support Staff 2022-2023
Recorded On: 02/22/2023
Date: 02.22.2023
Location: OASBO Conference Center | 98 Commerce Park Dr. | Westerville, OH 43082 | or Virtual via Zoom
Cost: Member - $100 | Non-Member - $200
This seminar is designed to ensure financial staff performing payroll and benefits duties are up to date on best practices, cyber security issues, STRS/SERS updates and legal topics in the areas of FLSA, FMLA, HSA, COBRA, and 403b/457s.
*All regional seminars are in-person with the Central region being offered as a hybrid with zoom links and recording.
AGENDA
8:30 a.m.
STRS/SERS Update (CPIM Approved)
Patty Gordon & Todd Wolford, STRS
Katie Talbert, SERS
9:15 a.m.
Break
9:30 a.m.
Payroll Best Practices & Internal Controls (CPIM Approved)
Melissa Swearingen, Treasurer/CFO, Delaware City SD
Laura Hallett, Payroll Administrator, Delaware City SD
10:30 a.m.
Break
10:45 a.m.
FLSA, FMLA, HSA, Cobra – Legal Update & Other Topics (CPIM Approved)
Dane Gaschen, Bricker & Eckler
11:45 a.m.
Lunch
12:45 p.m.
Cyber Security Issues (CPIM Approved)
Tom Munson, DataServ
1:45 p.m.
Break
2:00 p.m.
403B/457/Roth – Do's and Don'ts (CPIM Approved)
Vince Eckel, Equitable
2:45 p.m.
Break
3:00 p.m.
Payroll & Benefits Roundtable
Randy Drewyor, Perrysburg EVSD
Lana Fairchild, Amanda-Clearcreek Local SD
3:30 p.m.
Conclusion and Q&A

Patty Gordon
Employer Education Sr. Coordinator, STRS
Patty Gordon is an Employer Education Sr. Coordinator with State Teachers Retirement System (STRS) of Ohio. She's been employed with STRS for 11 years, with eight of those years in Employer Education. Prior to working for STRS, Patty was in Human Resources and Payroll. She earned her bachelor's degree in Business Administration from The Ohio State University. Growing up in Ohio, she has been a lifelong Buckeye fan. She enjoys travelling with her husband and 2 daughters, gardening, baking and listening to music.
$i++ ?>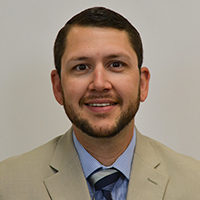 Todd Wolford
Employer Education Sr. Coordinator, STRS
Todd Wolford is an Employer Education Sr. Coordinator with STRS Ohio, where he develops and hosts training opportunities to assist STRS Ohio employers in all aspects of employer reporting.
Todd has worked with STRS Ohio for over 14 years and prior to his current position Todd was a Retirement Reporting Specialist and a Sr Reporting Coordinator where he became an expert in annual reporting, retirement reporting, and payroll reporting.
In his free-time Todd enjoys coaching youth sports in the Columbus area and spending time with his family.

$i++ ?>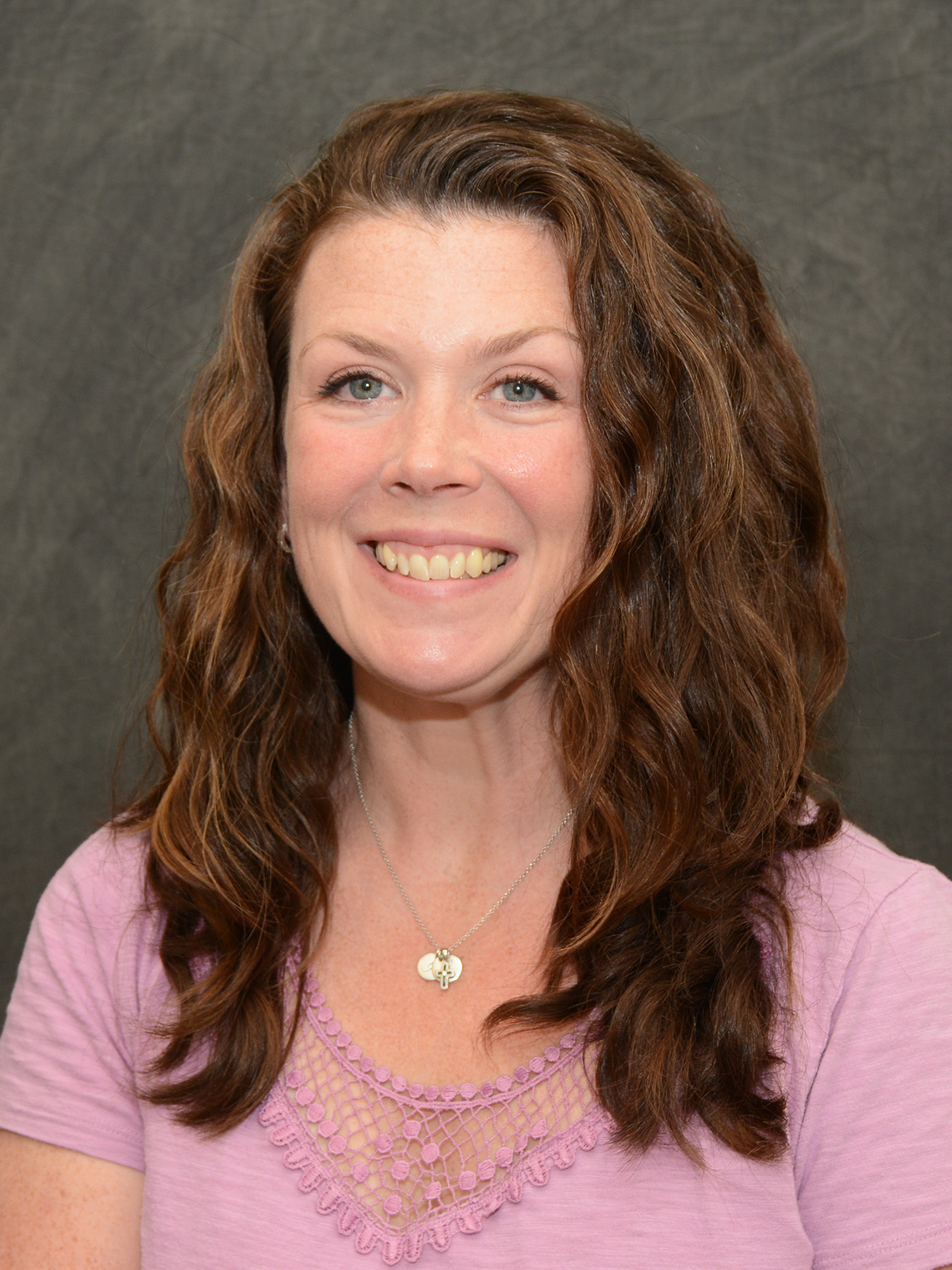 Katie Talbert
Employer Outreach Coordinator, SERS
Katie Talbert has served in Employers Services at the School Employees Retirement System of Ohio (SERS) for 12 years. She currently serves as an Employer Outreach Specialist at SERS.
She provides customer service to employers who call with inquiries regarding their roles and responsibilities as well as conducts both virtual and in-person trainings. She also has been instrumental in creating a variety of instructional guides for employers and web tutorials to help train employers.
Talbert graduated from Ohio Dominican University with a Bachelor of Science in Business degree.

$i++ ?>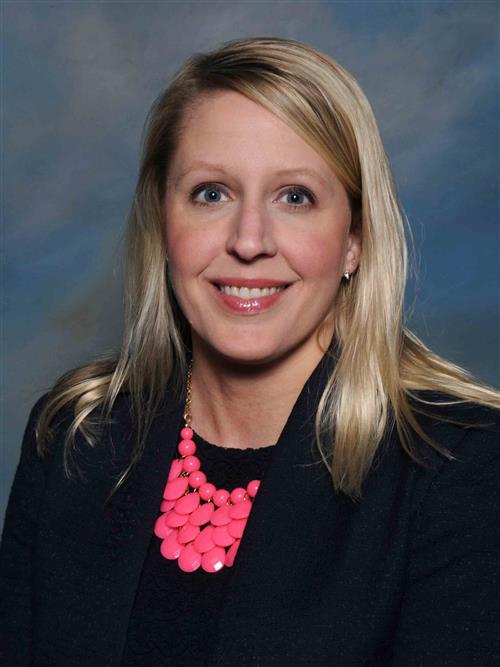 Melissa Swearingen
Treasurer/CFO, Delaware City SD
Melissa earned her bachelor's degree in Accounting from The Ohio State University and her MBA from Otterbein University. She has also earned her SFO Certification from ASBO and the CPFO certification from GFOA. She has served as the Treasurer/CFO of Delaware City Schools since 2013 and has prior experience as an assistant treasurer and auditor. Melissa is an OASBO member and a Past President.
$i++ ?>
Laura Hallett
Payroll Administrator, Delaware City SD
Laura has been the payroll supervisor for Delaware City Schools since 2014. She started her time in payroll back in Northwest Ohio in 2004 as the assistant to the treasurer and doing payroll. Her spouse's job moved them to Delaware where she has done payroll for Marysville Exempted Schools prior to going to Delaware City Schools.
$i++ ?>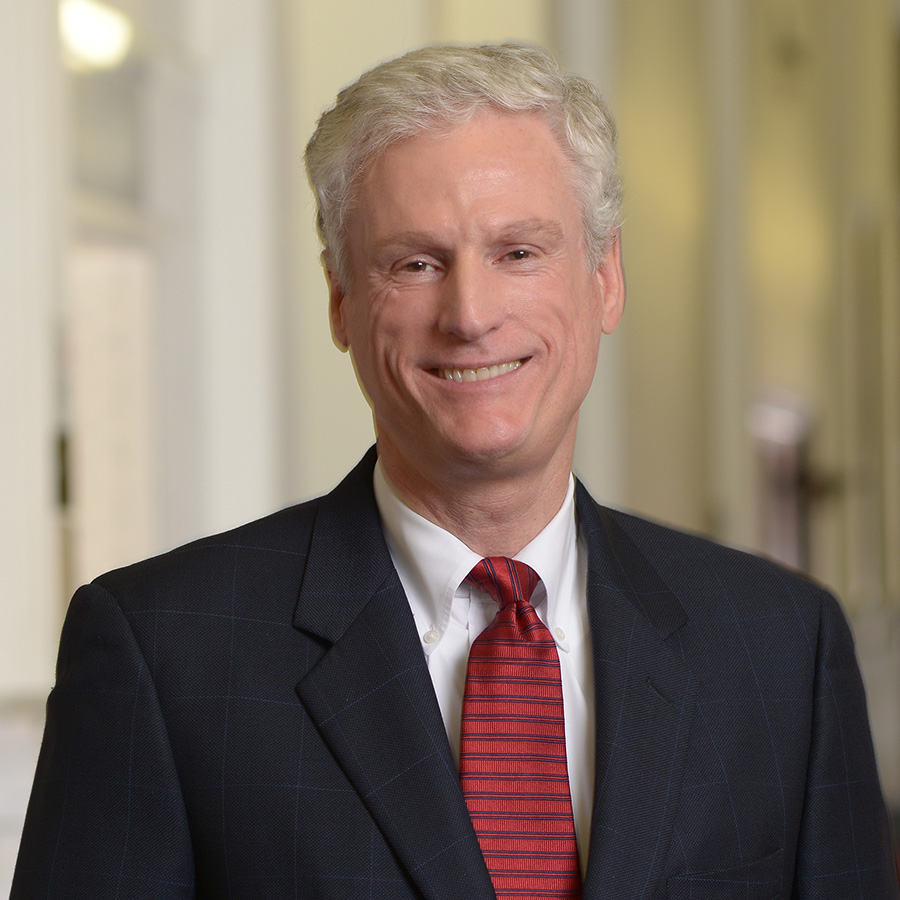 Dane Gaschen
Partner, Bricker & Eckler LLP
Dane Gaschen is a partner in Bricker & Eckler's Education group and practices both K-12 and higher education, as well as developmental disabilities law. His practice emphasizes the representation of educational entities on issues regarding employment law, collective bargaining, contract interpretation, labor relations, grievance arbitration, unfair labor practice charges, employment discrimination, litigation, and student rights and discipline.
$i++ ?>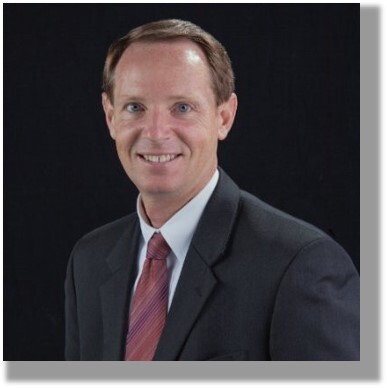 Tom Munson
Director of Strategic Partnerships, DataServ/ShareOhio
Tom Munson the Director of Strategic Partnerships with DataServ. He has held numerous sales, sales leadership, product management and channel program positions with various technology organizations. Tom has spent most of his 40 year career working in the public sector with focus on education.
Tom and his wife, Lisa, live in Dublin, Ohio. They have three adult children – two in Chicago and one in Orlando. Tom is a high school varsity basketball official. He enjoys traveling, golf, running and training
$i++ ?>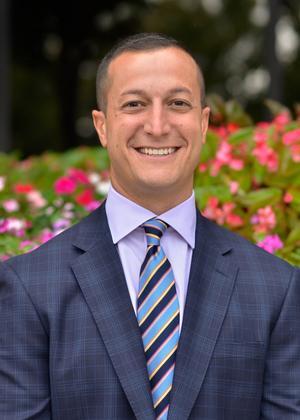 Vince Eckel
Financial Advisor, Equitable
Whether it is while playing with his kids in the backyard, cheering on the Buckeyes, or educating his clients about financial concepts, always exhibiting an energetic and positive attitude is very important to Vince. Vince truly enjoys connecting with people and getting to know their situations. Family is of utmost importance to him, and he treats his financial planning practice and clients as an extension of his family. Living by The Golden Rule and operating on the core principles of honesty, integrity, and trust, allows him to build successful, lasting relationships with his clients. Just as you can count on family, you can rely on Vince for sound, ethical financial advice.
$i++ ?>

Randy Drewyor
Treasurer/CFO, Perrysburg EVSD
Randy joined the Perrysburg Exempted Village School District team in September 2021 as Treasurer/CFO for the district. Randy came to Perrysburg after as Treasurer/CFO for Huron City Schools and the Bright Local School District. Randy has used his skills as an educator in management & finance and business leader to improve fiscal office and district operations and improve communications with the Board of Education and public.
$i++ ?>
Lana Fairchild
Treasurer, Amanda-Clearcreek Local SD
Lana joined the Amanda-Clearcreek team in November 2020 as the Treasurer/CFO. Previously she served the Bright Local School District in Highland County as the Treasurer/CFO and the Chillicothe City School District as Human Resources Director and Assistant to the Superintendent for Operations. Prior to public service, Lana worked in the private sector in Marketing, Operations and Management. She has served on numerous community boards and has served as an elected official as a City Councilperson. Lana has used her experience and knowledge to improve the fiscal office and district operations. She strives to continuously improve communications with the board and the community.
$i++ ?>
Key:

Complete

Next

Failed

Available

Locked