Fair School Funding Plan - Budget Webinar
OASBO, BASA, and OSBA are joined by the Fair School Funding Plan Workgroup, Speaker Cupp, and former Rep. Patterson to discuss details of the funding formula, and our next steps.

Katie Johnson, Esq.
Deputy Executive Director, OASBO
Katie Johnson is the Deputy Executive Director of Ohio Association of School Business Officials (OASBO). As Deputy Executive Director, Katie serves as the advocacy lead for the association and as in-house legal counsel, keeping staff and members abreast of legal and regulatory compliance issues in school business. In addition, she develops curriculum to support OASBO's strategic plan and the Ohio school business profession.
Prior to joining OASBO, Katie represented school districts as a public finance attorney, focusing her practice on serving as bond counsel and underwriter's counsel in debt and lease financings and as general counsel for Ohio political subdivisions. Specifically, Katie worked with school districts on bond issues, note issues, leases, tax levies, public records and other matters of concern to school business officials.
Katie also serves on boards and committees focused on public finance, including serving as a member on the Finance and Appropriations Committee for Columbus City School District, as Treasurer of the Confluence Community Authority, and as President of the Ohio Chapter of Women in Public Finance.
$i++ ?>
Jim Rowan
Executive Director, OASBO
Jim Rowan is the Executive Director of the Ohio Association of School Business Officials. He has spent the past 4 years as OASBO's Executive Director providing support and services to school business officials throughout Ohio. A long-time OASBO member, Jim served as the association's President during the 2002-03 membership year, and as ASBO International President in 2007.

$i++ ?>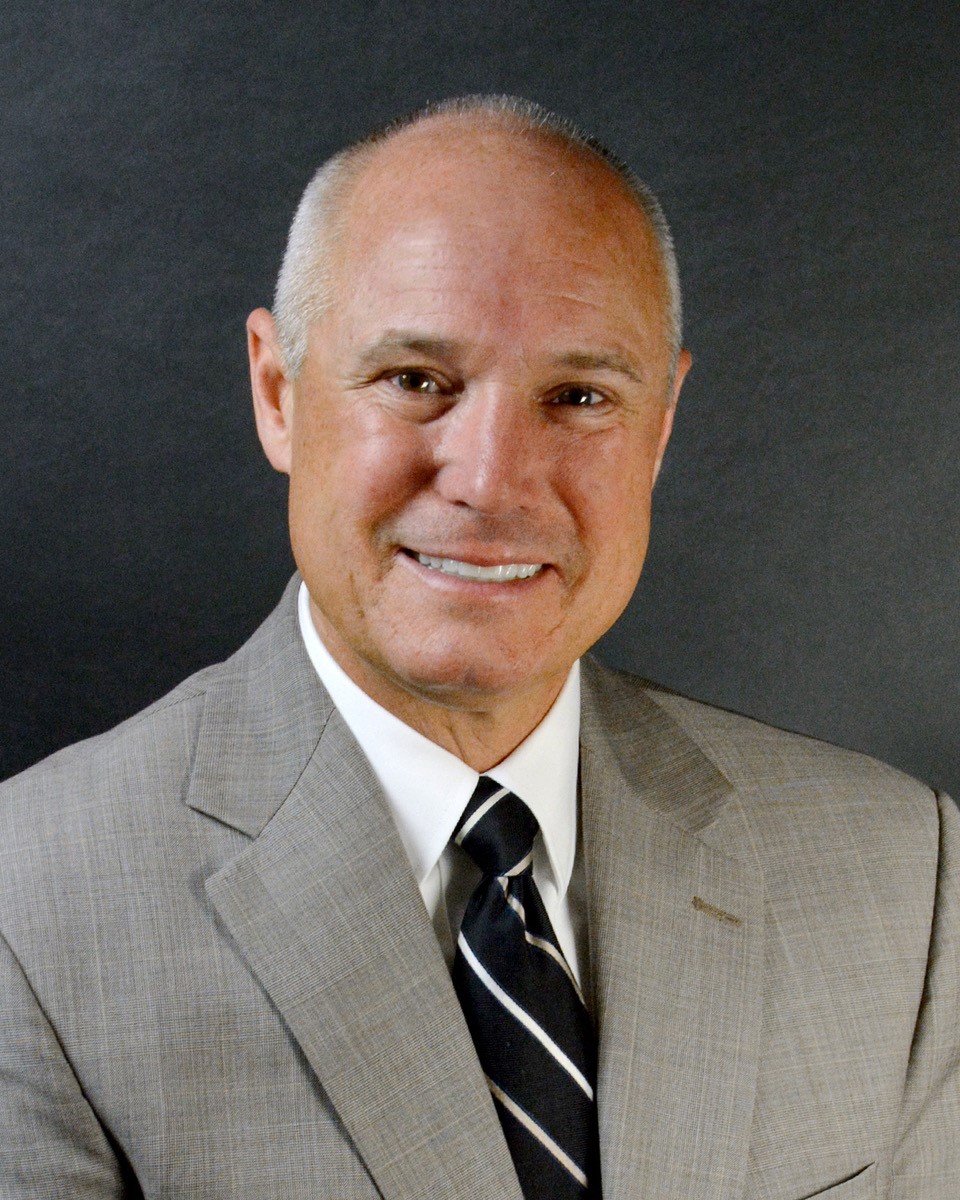 Kevin Miller
Director of Governmental Relations, BASA
Dr. Kevin Miller was a public educator for 36 years. He was an English teacher and principal at Wayne Trace Jr./Sr. High School before becoming Superintendent of Hicksville Village Schools in Defiance County. While at Hicksville, Dr. Miller worked with the community on the design and construction of a new Pre-K through 12 school building. During his tenure there, Hicksville Schools were rated "Excellent with Distinction" by the Ohio Department of Education and received national recognition from the Southern Regional Education board as a "High Schools That Work" Pacesetter School.
Dr. Miller served as superintendent of Ottawa Hills Schools from 2010 to 2019. Ottawa Hills Schools are considered among the very best in Ohio and the nation. In 2015, Ottawa Hills became the first district in Ohio to earn all A's on its district and building Local Report Cards issued by the Ohio Department of Education. The district repeated that feat in 2016, '17, '18, and '19—the only school district in Ohio to do so. Ottawa Hills has received statewide and national recognition by Forbes, US News and World Report, Newsweek, the Washington Post, and the Cleveland Plain Dealer.
On August 1, 2019, Dr. Miller became the Director of Governmental Relations for the Buckeye Association of School Administrators (BASA). In that position, he lobbies on behalf of public school districts across Ohio and serves as a liaison between the Statehouse and Ohio's superintendents.

Dr. Miller lives in New Albany with his wife, Carla, and their four sons: Yale, Collin, Breckin, and Sterling.
$i++ ?>

Dave Axner
Executive Director, BASA
$i++ ?>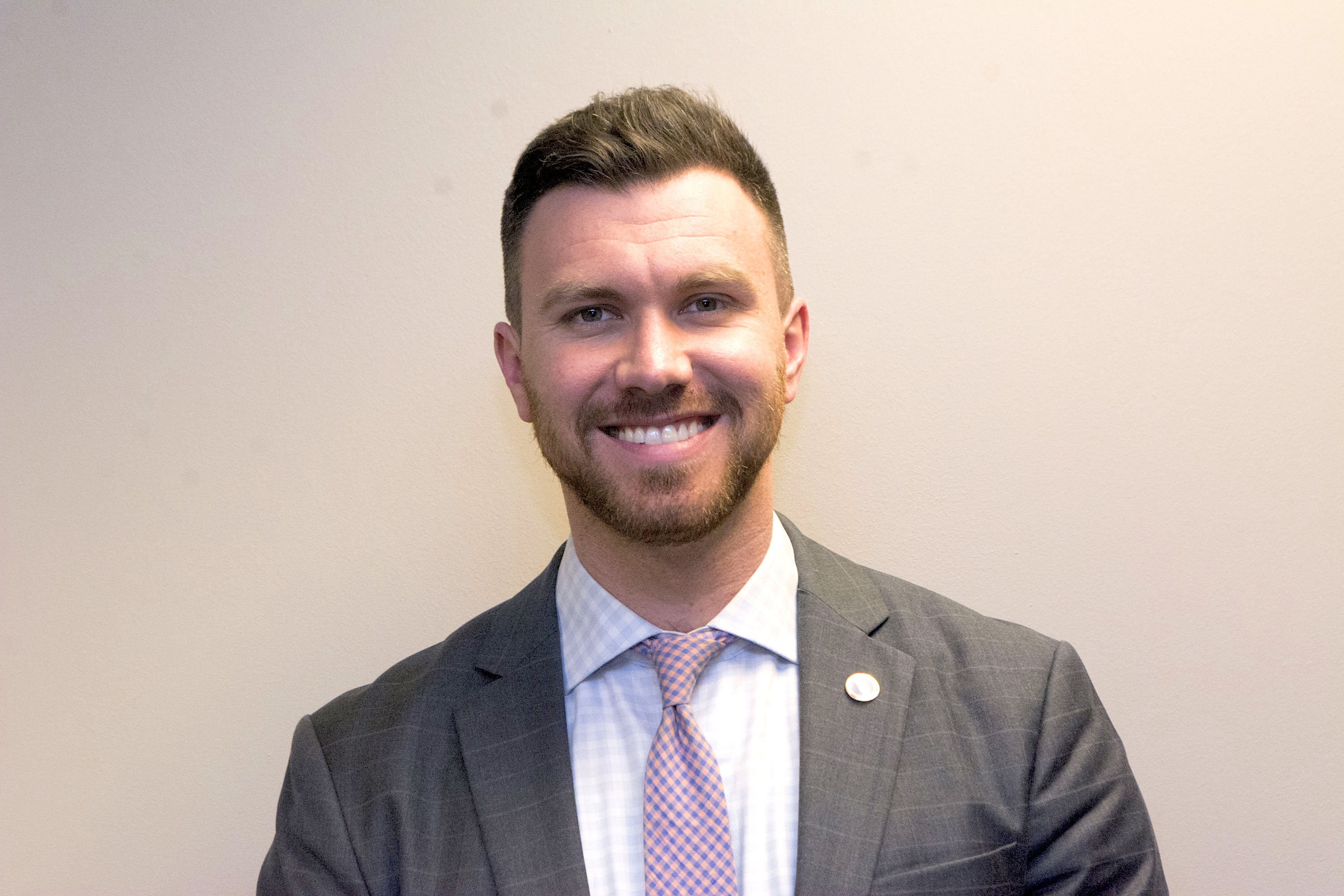 Will Schwartz
Deputy Director of Legislative Services, Ohio School Boards Association
Will Schwartz serves as deputy director of legislative services for the Ohio School Boards Association (OSBA) where he advocates on behalf of Ohio's public school district boards of education at the state and federal level. Prior to joining OSBA, Will spent eight years drafting legislation and conducting education research on behalf of representatives and senators of the Ohio General Assembly.
$i++ ?>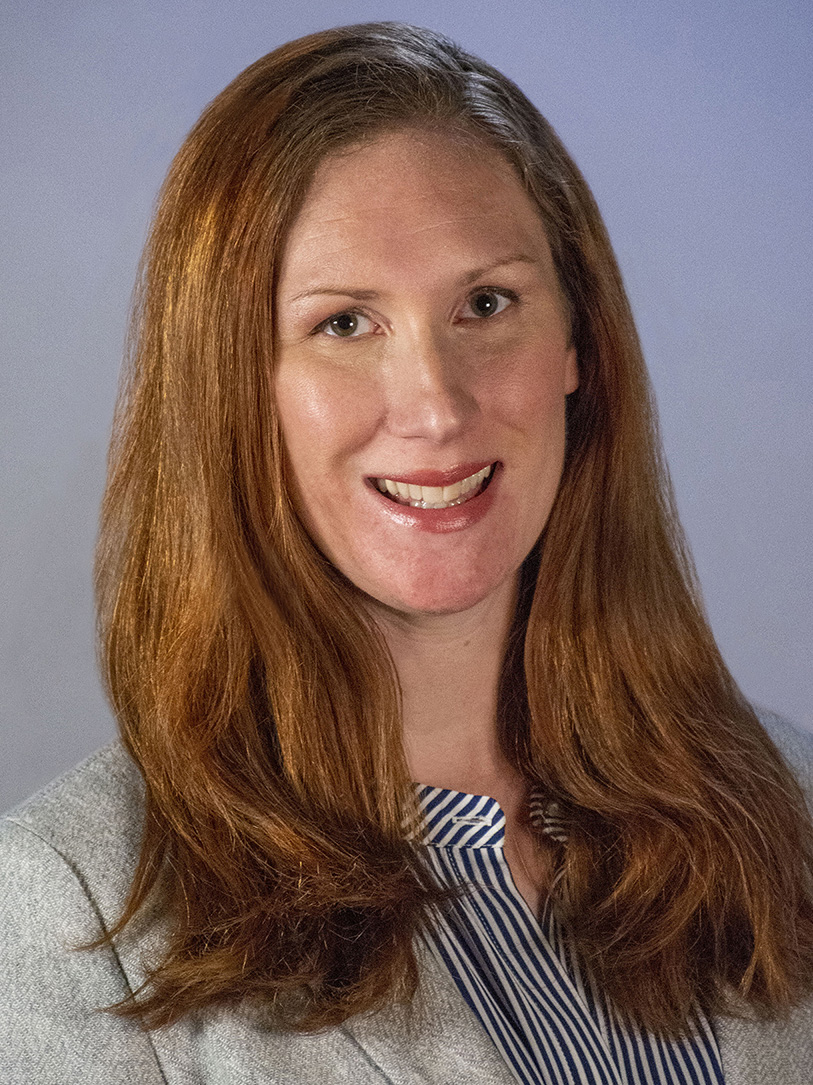 Nicole Piscitani
Lobbyist, Ohio School Boards Association
Nicole Piscitani is the lobbyist at the Ohio School Boards Association (OSBA). Prior to her role at OSBA Nicole spent 5 years working in Washington, D.C. as a government relations coordinator for the Options Clearing Corporation and 6 years working as a government relations manager for the Columbus Chamber of Commerce. Nicole started her career as a Legislative Service Commission fellow after graduating from the University of Toledo with a Bachelor of Arts in political science and communication.
$i++ ?>
Thomas Hosler
Superintendent, Perrysburg EVSD
Thomas L. Hosler has been a school superintendent for over 20 years, serving as Superintendent of Perrysburg School District for 13 years. Since his start at Perrysburg Schools, he has led the growing district through the passage of four operating levies, two permanent improvement levies, and a bond issue to construct an intermediate school, which opened in Fall 2017.
In 2016, Mr. Hosler helped found the Coalition of Advocates for Pre-K through 16 Education of Northwest Ohio (CAPE-NWO) with a mission to provide a collective voice focused on positive direction, promoting quality education for all students in Northwest Ohio. He serves as a member of the Buckeye Association of School Administrators Executive Committee and is also the Chair for the Alliance for High Quality Education, representing more than 60 high-performing districts in Ohio.
In 2018, Mr. Hosler was awarded the Ohio Superintendent Outstanding Performance Award by the Martha Holden Jennings Foundation, securing with it a $10,000 grant for the Perrysburg School District. He was also awarded the Exemplary Leadership Award by the Buckeye Association of School Administrators in 2016 and in 2020.
Prior to his appointment in Perrysburg, he served as the superintendent of Huron Schools in New Boston, Michigan for over seven years. Prior to working as a school superintendent, Mr. Hosler served as a high school principal at Addison High School in Michigan, and Associate Principal at St. John's Jesuit High School
He earned his Bachelor of Education and Master of Education/Educational Administration from The University of Toledo, and his Education Specialist Degree from Wayne State University in Detroit. He is a former marathon runner and now avid cyclist. Mr. Hosler and his wife, Robin, have been married for over 28 years and they have four children.
$i++ ?>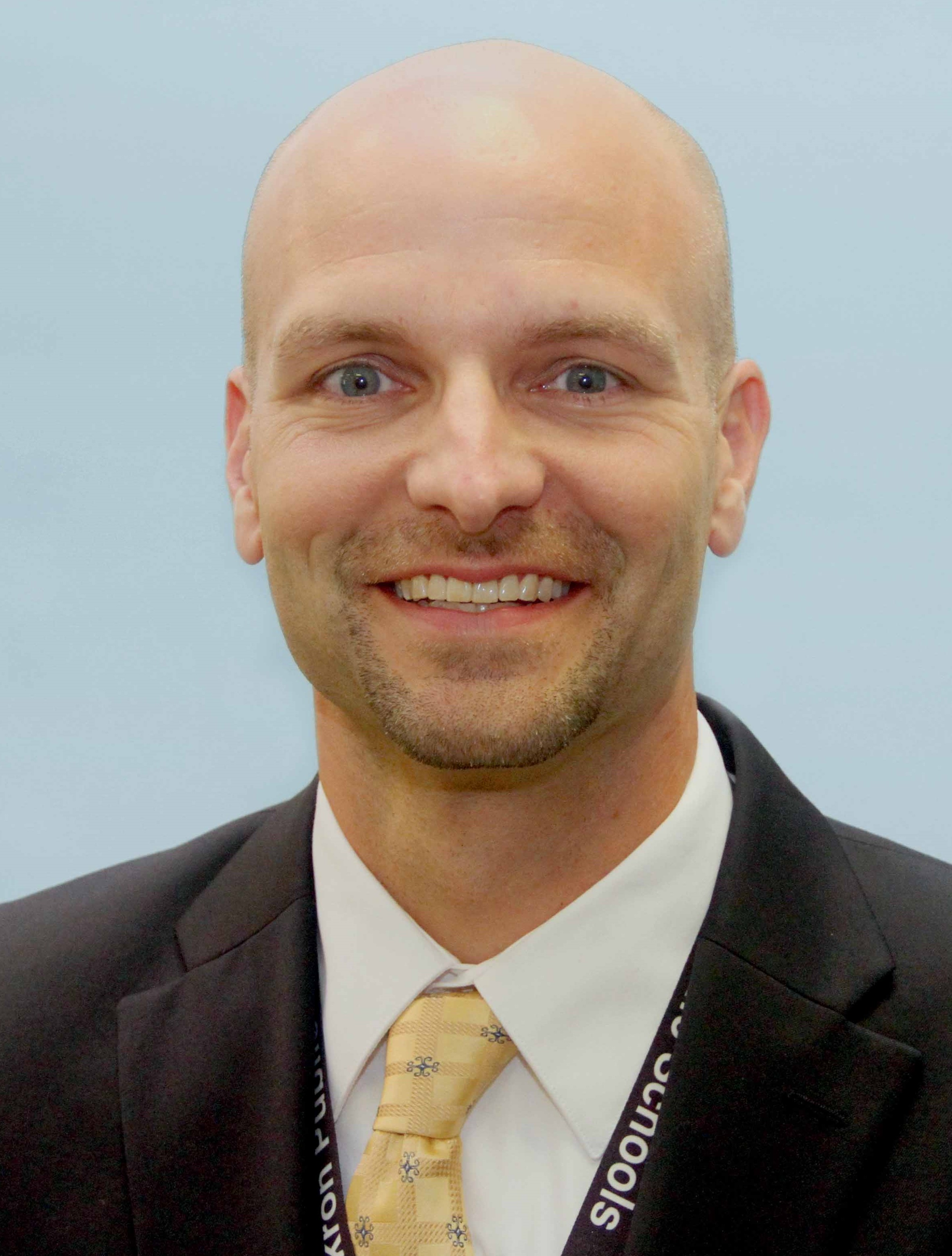 Ryan Pendleton
CFO, Akron Public Schools
Ryan Pendleton is the Treasurer/CFO of Akron Public Schools where he oversees a budget of more than $500 million in public funds. Ryan is dedicated to serving the community, in particular the students of Akron Public Schools. He is very active in state and federal issues concerning education and the potential impact on the students of Ohio. Ryan is a Leadership Akron Class 32 graduate and serves as the Legislative Chair and Northeast Region Director for OASBO (Ohio Association of School Business Officials). Prior to working at Akron Public Schools, Ryan was the Treasurer/CFO of Barberton City Schools for nine years and worked previously as a financial advisor.

$i++ ?>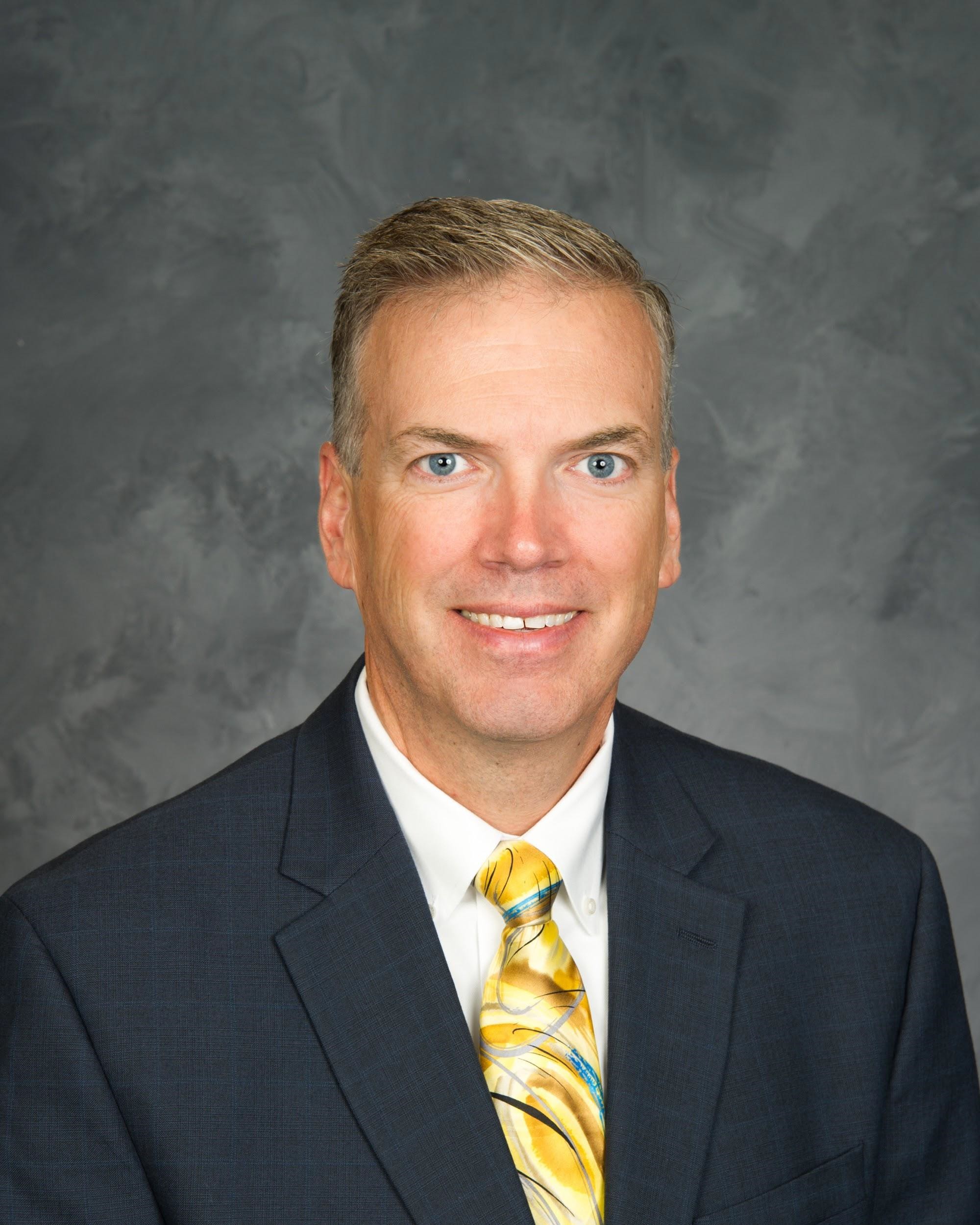 Michael Hanlon
Superintendent, Chardon Local SD
Dr. Hanlon is the Superintendent of the Chardon Local Schools, appointed to the district's top post in June 2013 and is in his twenty-second year as a school superintendent. He is responsible for all day-to-day operations of the school district serving approximately 2,800 students and manages the district's estimated $39MM annual operating budget.
Before his appointment in Chardon, he served as Superintendent of the Painesville City Schools for fifteen years, where he was responsible for all day-to-day operations of the school district, as well as long-range planning to enhance student achievement in a diverse student population served in its schools.
Dr. Hanlon received his Ph.D. in Educational Administration from Cleveland State University in 1996, a Master's Degree in Curriculum and Instruction in 1987 from Cleveland State University, and a Bachelor's Degree in Elementary Education cum laude in 1983 from Cleveland State University.
His interests include distance running, ice hockey, all forms of outdoor activities, and cooking.
$i++ ?>
Jared Bunting
CFO/Treasurer, Trimble Local Schools
Jared is the Treasurer/CFO of the Trimble Local School District. He is a Past President/Chair of the Southern Valley OASBO Chapter/Committee, Vice-Chair of the OASBO Legislative Committee, OASBO Foundation Board Member and Co-Chair of the Distribution subcommittee for the Cupp/Patterson Fair School Funding Workgroup. Jared is also an ASBO Certified Administrator of School Finance and Operations.
$i++ ?>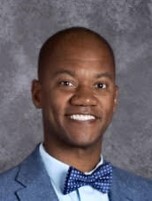 Marlon Styles
Superintendent, Middletown City School District
$i++ ?>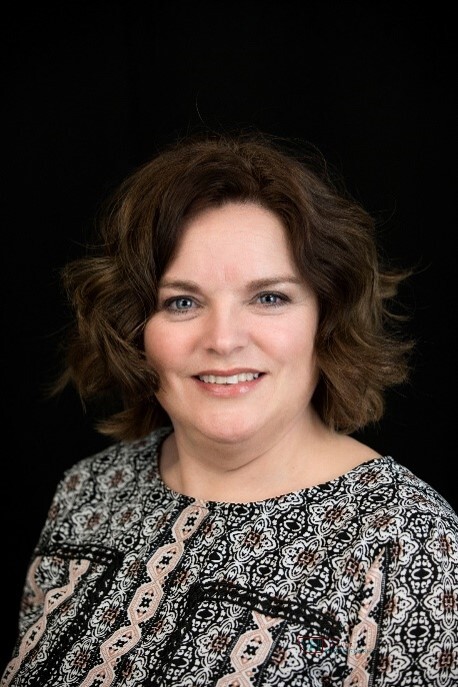 Claudia Zaler
Treasurer/CFO, Waverly City School District
$i++ ?>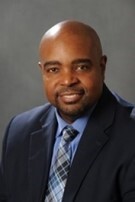 Michael Barnes
Superintendent, Lakewood City Schools
$i++ ?>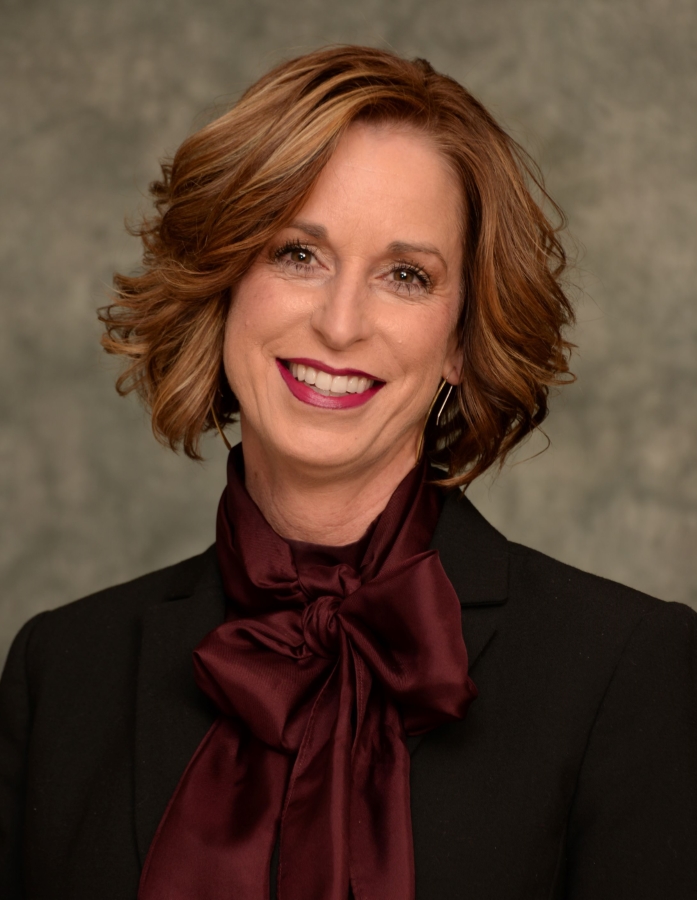 Jenni Logan
Treasurer/CFO, Lakota Local School District
Jenni Logan is the Treasurer/CFO of the Lakota Local School District in Butler County. She has held this position since January of 2011. Prior to that she was a Director in the Public Finance Department of Robert W. Baird & Co. Ms. Logan has over 20 years of experience serving school districts in Ohio, which include an ESC, JVSD, CSD, LSD and an EVSD. She has been involved with several state committees for OASBO and served the organization as its state president in 2005-06.

$i++ ?>
Scot Prebles
Superintendent, Forest Hills Local Schools
$i++ ?>
Steve McAfee
Treasurer, Logan Elm Local Schools
$i++ ?>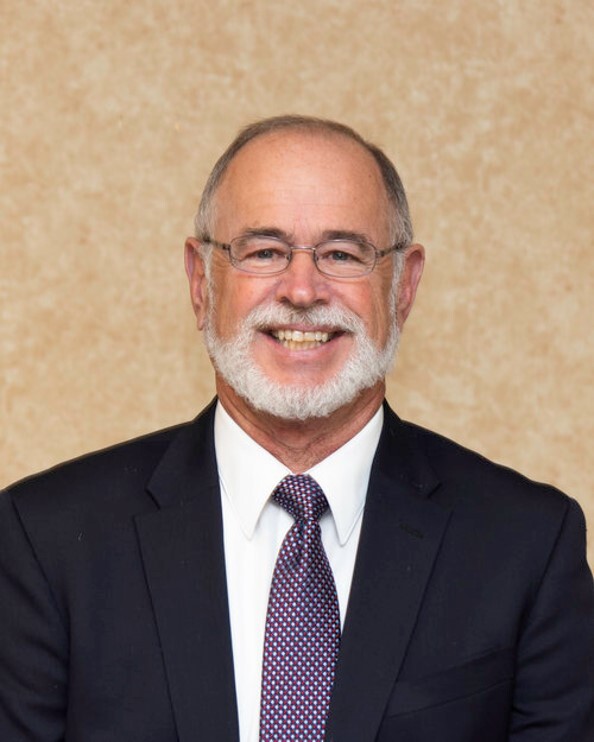 Jerome Brockway
Superintendent, Ashtabula County Career Technical Center
$i++ ?>
Carrie Herringshaw
CFO/Treasurer, Penta Career Center
Carrie Herringshaw is the Treasurer/CFO at Penta Career Center. Carrie has been very active in OASBO and has participated on many committees and committees. Carrie has served as a mentor and as an officer of NWOASBO as well as the former Career Technical Treasurers chapter of OASBO. Carrie most recently served an OASBO representative to the EMIS Advisory Council at the Ohio Department of Education and as a member of the Cupp-Patterson/Fair Funding School Plan Work Group. Carrie's awards include Outstanding Treasurer/CFO of the Year.
$i++ ?>
Michael Tefs
Superintendent, Revere Local Schools
$i++ ?>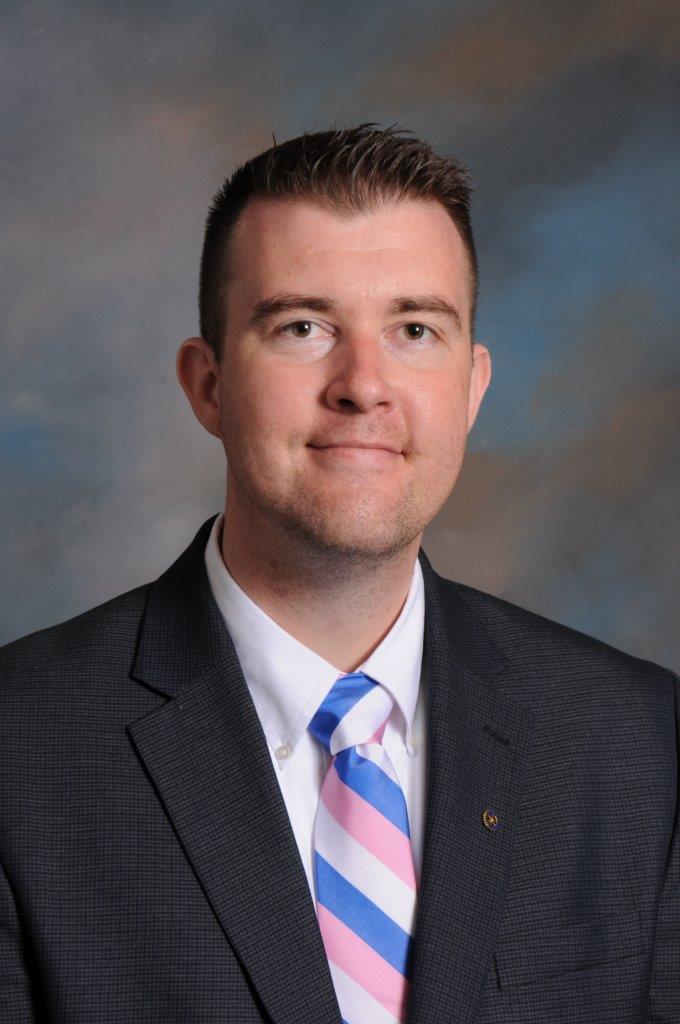 Cajon Keeton
Treasurer/CFO, Benton Carroll Salem Local SD
Cajon Keeton is the Treasurer for the Benton-Carroll-Salem Local School District in Ottawa County Ohio. Prior to joining BCS, Cajon served as a High School Business and Technology teacher in Central Ohio.
$i++ ?>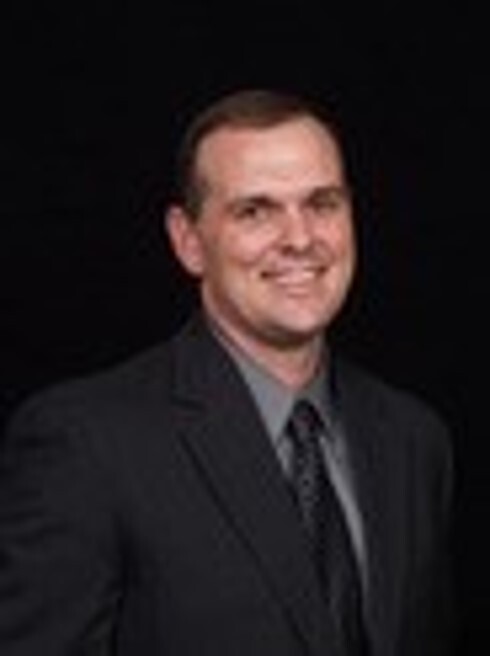 Dalton Summers
Superintendent, River View Local Schools
$i++ ?>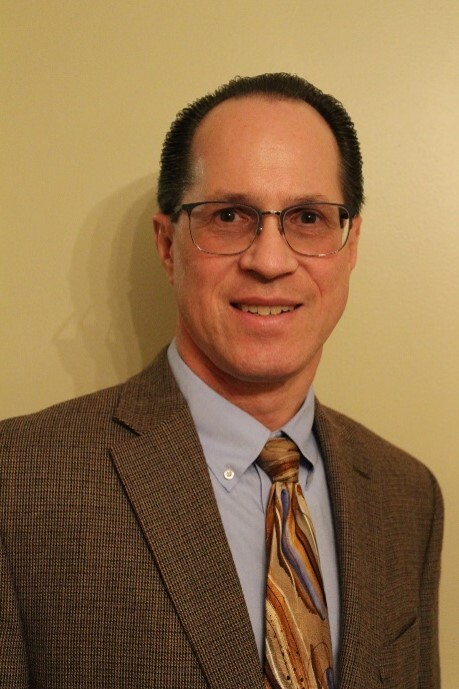 Kevin Lillie
Treasurer/CFO, Geneva Area City Schools
$i++ ?>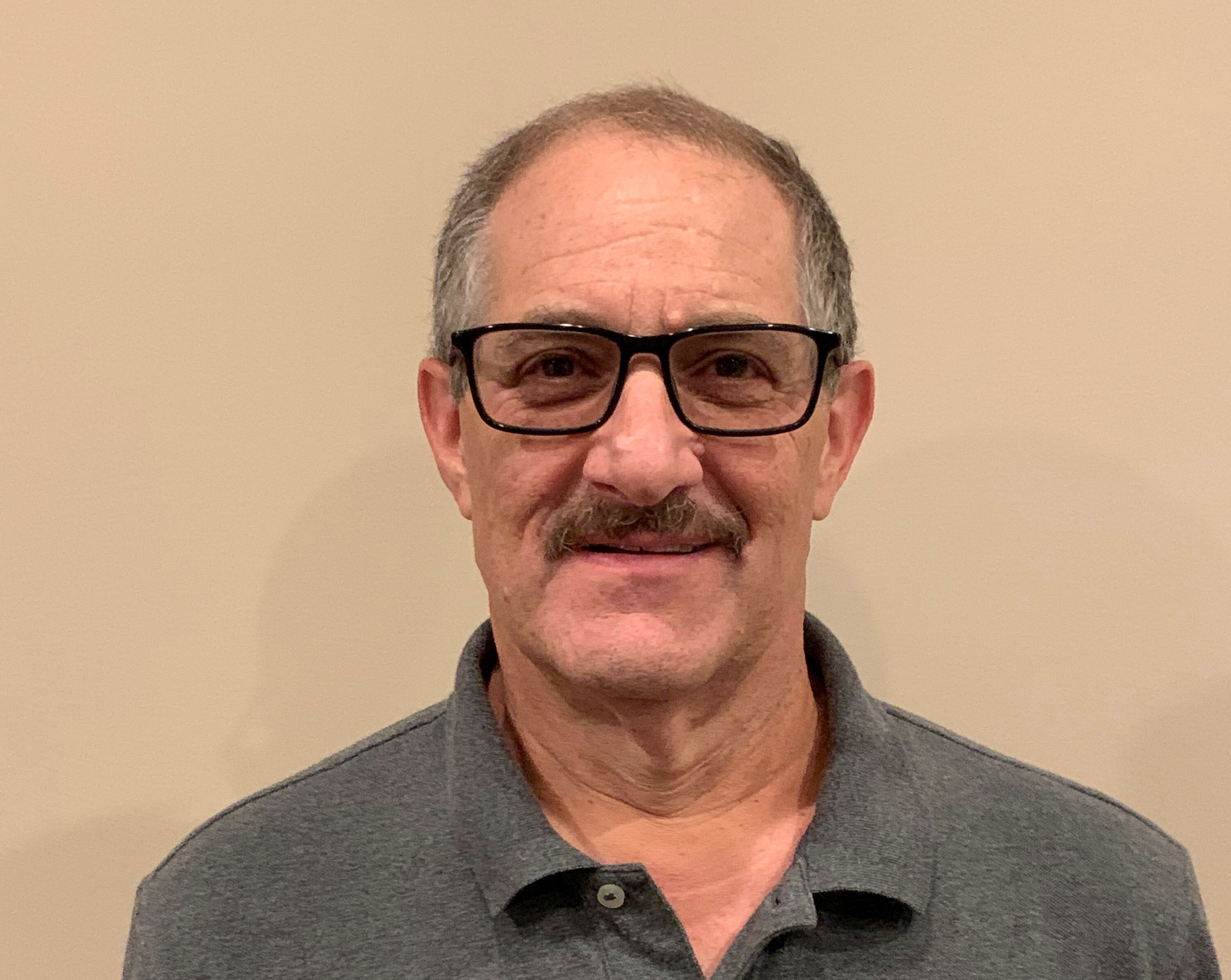 Mike Sobul
Consultant, Forecast5 Analytics, and Retired Treasurer
Mike Sobul is a Senior Analytics Advisor with Forecast5 Analytics, a national company with over 2,000 clients that provides public sector business intelligence software, consulting, and support services to school districts, higher education institutions and local governments.
Prior to joining Forecast5, Mike was the CFO/Treasurer of the Granville schools from November 2011 through May 2019 and a consultant with Public Finance Resources from April 2012 until its merger with Forecast5 in May of 2019.

Mike served as the Section Chief for Forecasting and Special Projects at the Tax Analysis Division of the Ohio Department of Taxation. He was with the Department of Taxation from December 1986 until his retirement in July 2011.

Prior to joining the Department of Taxation, Mike served for two and one-half years as research associate at the Urban Center at Cleveland State University and two years as a budget analyst for the city of Cleveland.

Over the past 30 years, Mike has contributed to school funding reform efforts in the Voinovich, Taft, and Strickland administrations. He also has worked closely with the Cupp-Patterson workgroup since its inception in November 2017.

Mike received his B.A. from Wittenberg University and his Masters of Public Policy from the University of Michigan.

$i++ ?>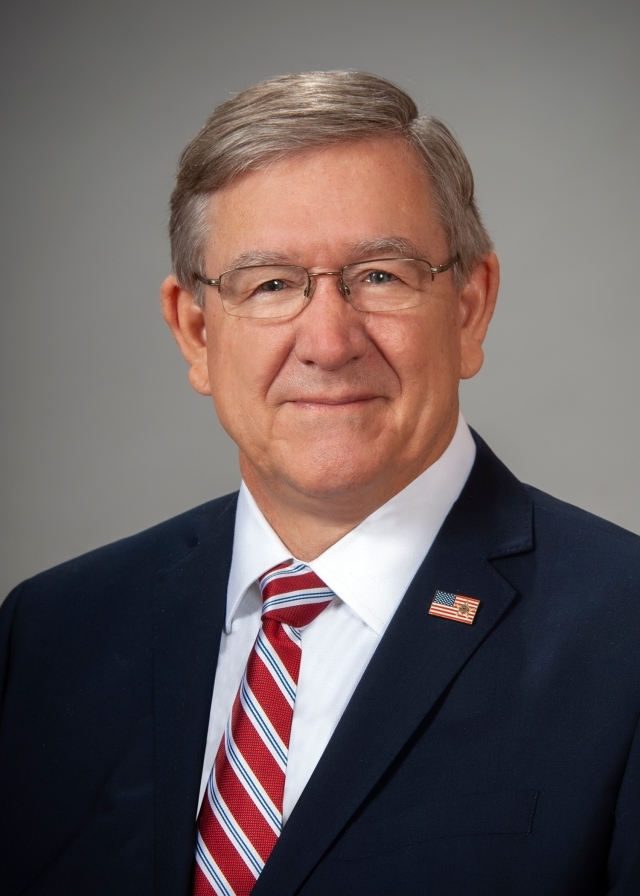 Robert Cupp
Speaker, 4th House District
Bob Cupp grew up working on his family's farm in rural Allen County. A graduate of Columbus Grove Local schools, he earned his political science and law degrees from Ohio Northern University.

Speaker Bob Cupp is serving his fourth term in the Ohio House of Representatives. He has served as an elected official in all three branches of government and at both the local and state levels: as an Allen County commissioner, a four-term state senator, a court-of-appeals judge, and a justice of the Supreme Court of Ohio. He also served as a city prosecutor and as Chief Legal Counsel to former Ohio Auditor of State, Dave Yost.
In the Senate, Bob served two terms as the President Pro Tempore, the Senate's 2nd highest leader. For his legislative accomplishments, he received numerous "Legislator of the Year" awards from various organizations, was named a recipient of the "Watchdog of the Treasury Award" five times and was awarded the prestigious "Guardian of Small Business Award" from NFIB/Ohio. In 2017, Representative Cupp received the Dick Maxwell School Finance Award from the Buckeye Association of School Administrators (BASA).
In addition to his public service, Bob engaged in the private practice of law in Lima for more than 25 years and has taught courses in leadership studies, judicial process, and state education policy at Ohio Northern University.
He is the recipient of the State 4-H Alumni Award; past president of the 13-county Black Swamp Area Boy Scout Council; a member of Lima Trinity United Methodist Church, and the Allen County Farm Bureau.
Bob's wife, Libby, is a retired educator, who focused her efforts on career and economic education. She is a past state Vocational Education Teacher of the Year award recipient. They jointly received the Founder's Award from the Ohio Center for Law-related Education. Bob and Libby have two grown sons, both of whom are Eagle Scouts; and three grandchildren.
$i++ ?>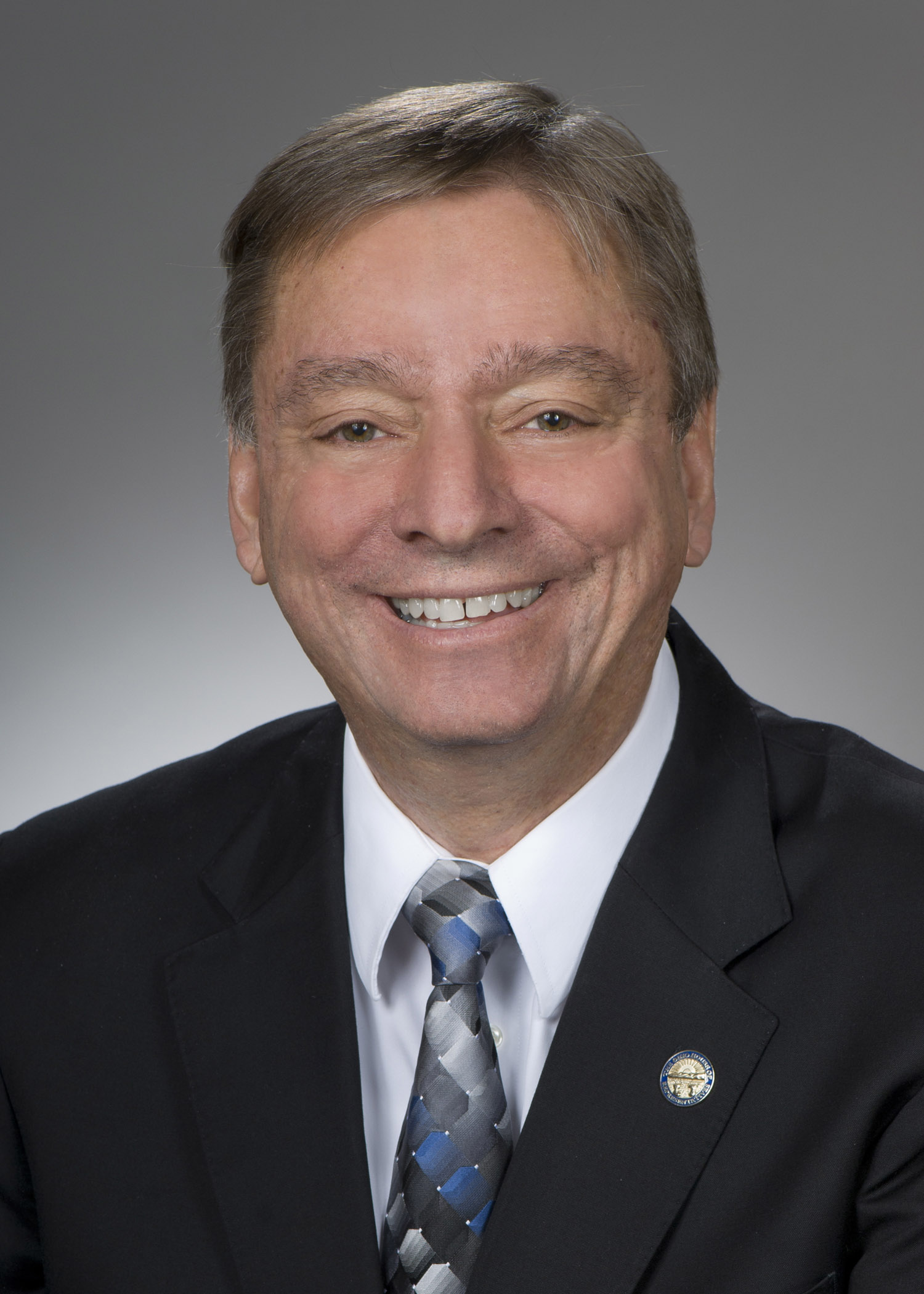 Representative John Patterson
Ohio House of Representatives
Former State Representative John Patterson served in the Ohio House of Representatives. He represented the 99th House District, which includes portions of Ashtabula and Geauga Counties.
A lifelong resident of the District, Representative Patterson retired in June, 2012 from teaching U.S. History at Jefferson Area High School for 29 years. During his time at Jefferson, Representative Patterson served as the Model United Nations advisor. In addition to winning numerous regional conferences, his teams also placed high at national conferences such as Harvard and the University of Chicago. In 1995, his team competed at the Hague International UN Conference held at Den Hague, Netherlands.

Representative Patterson and his wife, Nancy, have been married 35 years and are the parents of Joshua and Jeremiah. He is a member of the Jefferson United Methodist Church, sings in the Chancel Choir, and is a member of Seekers, the men's Sunday School class.

$i++ ?>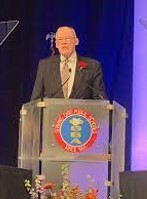 Jim Betts
Advisor to the FSFP
$i++ ?>
Key:

Complete

Next

Failed

Available

Locked
Fair School Funding Plan - Budget Webinar
07/08/2021 at 9:00 AM (EDT) | 90 minutes
07/08/2021 at 9:00 AM (EDT) | 90 minutes
Webinar ID: 842 8039 3872 Passcode: 728032 Join by phone: Dial US: +1 301 715 8592
1.50 Contact hour credits | No certificate available
1.50 Contact hour credits | No certificate available
The contact hour(s) for this event will be verified and added to your official OASBO transcript (https://oasbo-ohio.org/my-oasbo) within 5 business days of your completion of the event. If 5 business days has passed and the credit has not yet been added to your transcript, please email education@oasbo-ohio.org.