Date: Sept. 26, 2023

Location: OASBO Conference Center | 98 Commerce Park Drive | Westerville, OH 43082 OR Online via Zoom

Cost: $175


Public schools are facing increasing cyber threats, making it hard for school leaders to keep their data and systems secure. Districts will also be facing new challenges, and opportunities, with the growing impact of artificial intelligence. Without a solid understanding of current cyber security trends and best practices, districts are leaving themselves vulnerable to data breaches that can be incredibly costly and damaging.
The Public Schools Cybersecurity Symposium is the perfect resource for school district leaders looking to gain insight into the latest strategies and tools for protecting their data, and for specific strategies districts may want to consider to position schools and their students for future success in the age of artificial intelligence. Attendees will learn from experienced professionals in the field about what they need to know to stay ahead of the curve. Join OASBO, OSBA, and BASA for this invaluable event!

AGENDA

8 a.m.
Registration

8:15 a.m.
Welcome & Introductions
Jim Rowan, Executive Director, OASBO
Dr. David Axner, Executive Director, BASA
Mark Bobo, Director of Member Relations, OSBA

8:30 a.m.
Artificial Intelligence – Opportunities and Challenges
Artificial Intelligence will impact school districts in multiple ways. Dr. Daggett will describe what AI is and the boardroom to classroom challenges and opportunities it will bring to our school districts. He will then describe the impact it is having on the skills, knowledge, and attributes our students will need to be successful in the changing workplace and society. He will conclude by providing specific strategies districts may want to consider to position schools and their students for future success in the age of AI.
Dr. Bill Daggett, Founder, Successful Practices Network

Learning Outcomes:
Participants will be able to describe what Artificial Intelligence is and its impact on schools and students.
Participants will gain an understanding of both the challenges and opportunities AI brings to school districts from boardroom to classroom.
Participants will learn what the skills, knowledge, and attributes are that our students will need to be successful in the workplace and society as we enter the age of Artificial Intelligence.
10:00 a.m.
Break
10:15 a.m.
Cybersecurity
Starting with the FBI perspective, Mr. Lawson will provide an overview of the cyber threat landscape to include a description of threat actors and their motivations, the most common methods of cyber attacks, what to expect from the FBI after reporting an attack, and lessons learned from a victim perspective.
Adam Lawson, Supervisory Special Agent - Cyber Squad, FBI
Tom Munson, Director of Strategic Partnerships, DataServ Integrations, LLC
Mike Ugljesa, Program Administrator, Hylant Administrative Services
Alex Clark, Cyber Leader, Hylant Administrative Services
12:00 p.m.
Lunch

1:00 p.m.
Cybersecurity Crisis Management: A Roadmap for Data Breach Incidents for K-12 Leaders
Learning Outcomes:
Understand the importance of having a well-defined and tailored incident response plan.
Learn the key steps to take when responding to a data breach incident, from initial assessment through recovery.
Explore strategies for effectively communicating with stakeholders during a data breach.
Discover best practices for conducting forensic investigations to identify the source and extent of the data breach.
Gain insights into legal and regulatory obligations related to data breaches in the education sector.
Understand the role of staff training and awareness programs in promoting a culture of cybersecurity and preparedness.
Learn about resources, tools, and partnerships available to assist K-12 schools in enhancing their cybersecurity posture and incident response capabilities.
Take away practical tips for ongoing monitoring, evaluation, and continuous improvement of data breach response procedures.
Jeff Knight, Attorney, and Chris Gordon, Attorney, Bricker Graydon LLP
2:00 p.m.
Break

2:15 p.m.
Cyber Attack – It Happened to Us!!! – Toledo Public Schools and Apollo Career Center
Hear from those who have experienced cyber threats first-hand.
Ryan Stechschulte, CFO/Treasurer, and James Gant, Deputy Superintendent, Toledo Public Schools
Maria Rellinger, CFO/Treasurer, Apollo Career Center
3:15 p.m.
Conclusion and Q&A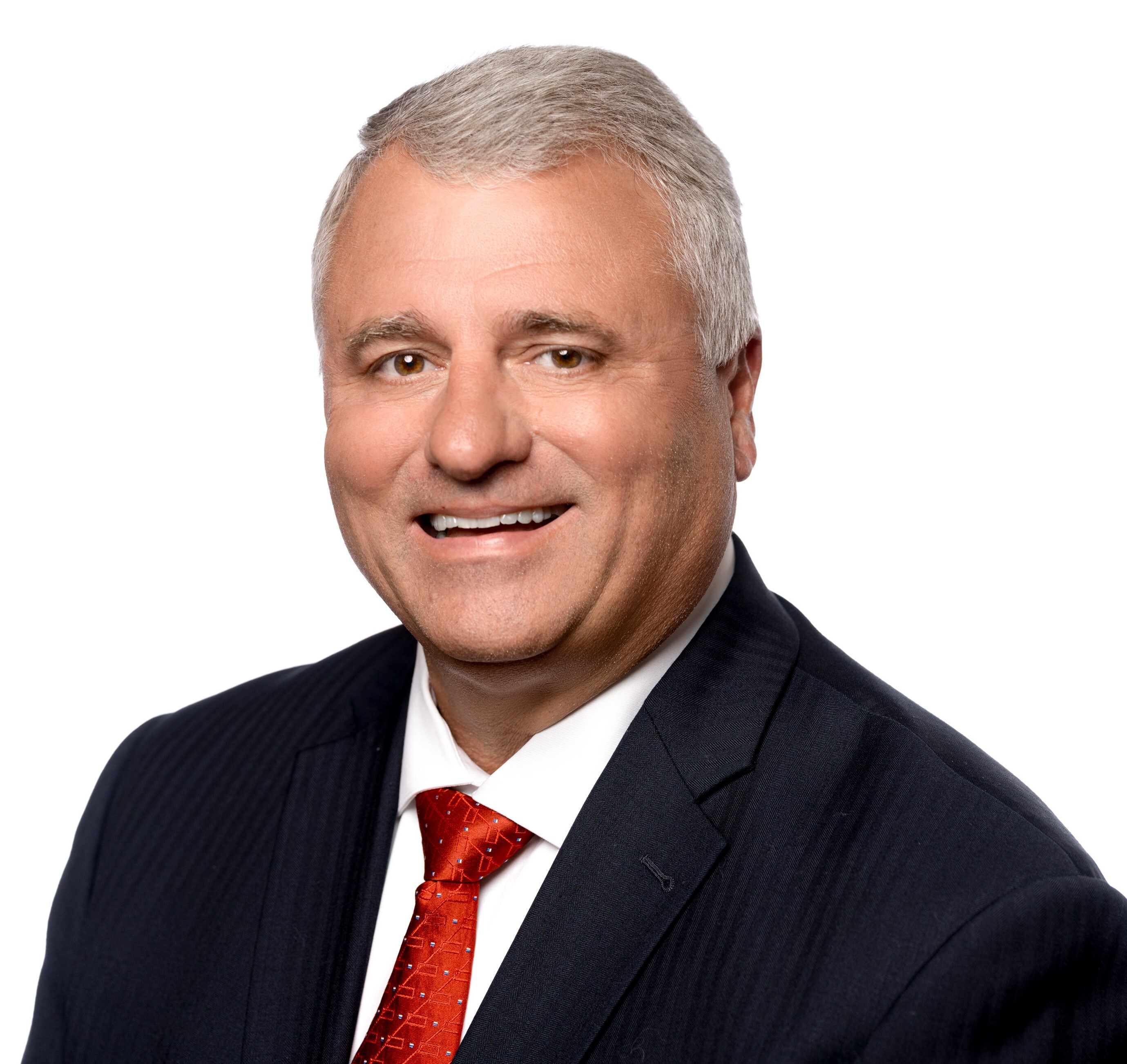 Jim Rowan
Executive Director
OASBO
Jim Rowan is the Executive Director of the Ohio Association of School Business Officials. He has spent the past five years as OASBO's Executive Director providing support and services to school business officials throughout Ohio. A long-time OASBO member, Jim served as the association's President during the 2002-03 membership year, and as ASBO International President in 2007.

$i++ ?>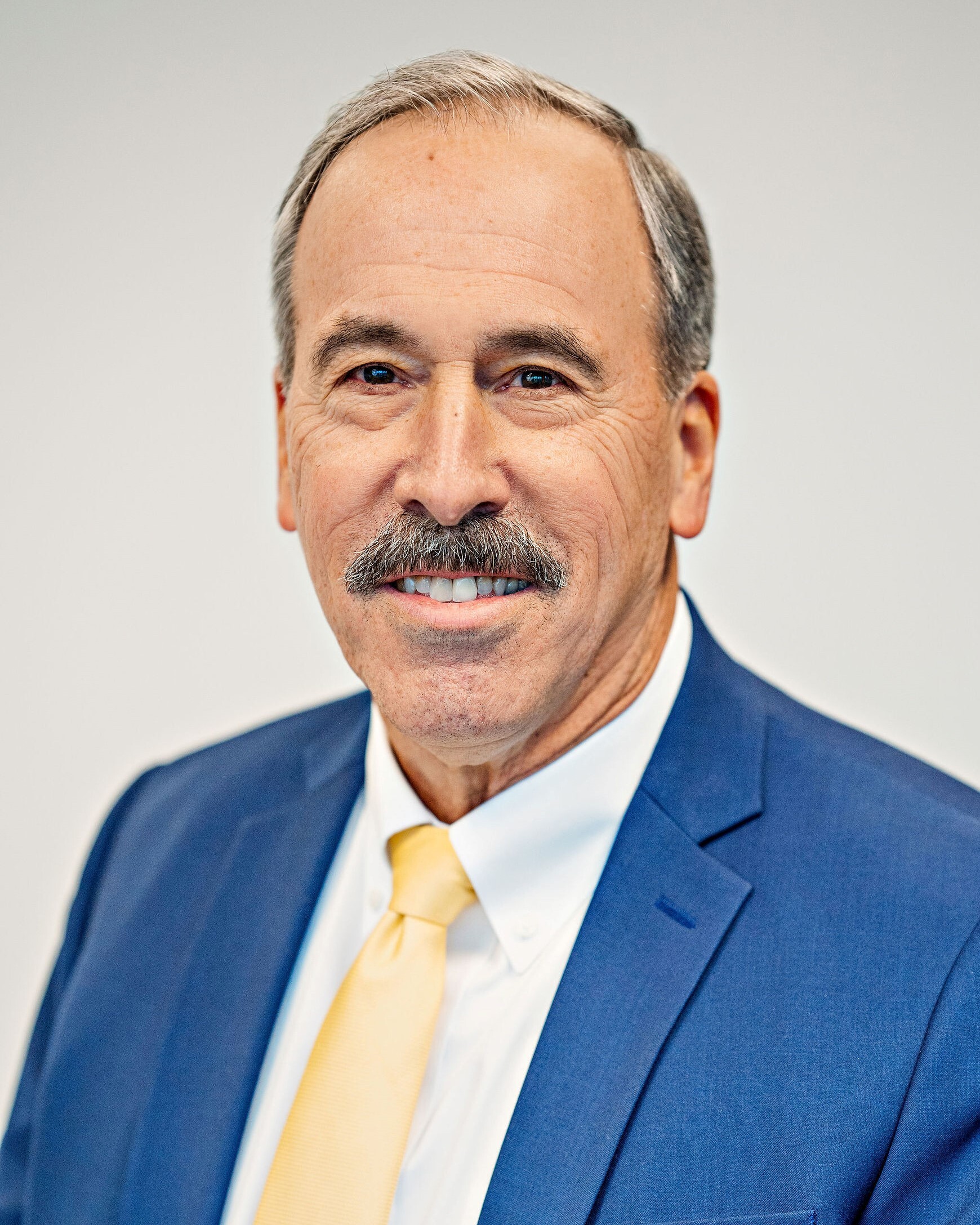 Dave Axner
Executive Director, Buckeye Association of School Administrators (BASA)
Dr. David Axner joined the BASA staff on January 1, 2015 and became the executive director in 2021. Prior to BASA, Dr. Axner began his administrative career in Sandusky City Schools and then accepted a job in the Chagrin Falls Exempted Village School District where he served that district as high school principal and superintendent for a total of 17 years. From Chagrin Falls, Dr. Axner was hired at Dublin City Schools and was the Dublin City School Superintendent from 2007 – 2013. After 35 years in education and retirement, he worked for one year with the Ohio Association of Secondary School Administrators (OASSA) and then joined the BASA staff.
Dr. Axner is a graduate of The University of Akron and defended his dissertation successfully at Akron on Instructional leadership. As a superintendent, Dr. Axner was active in BASA chairing a number of committees, serving on the Executive Board and represented BASA for two terms on the Educators Standards Board. He and his wife Chris have six children and seven grandchildren.
$i++ ?>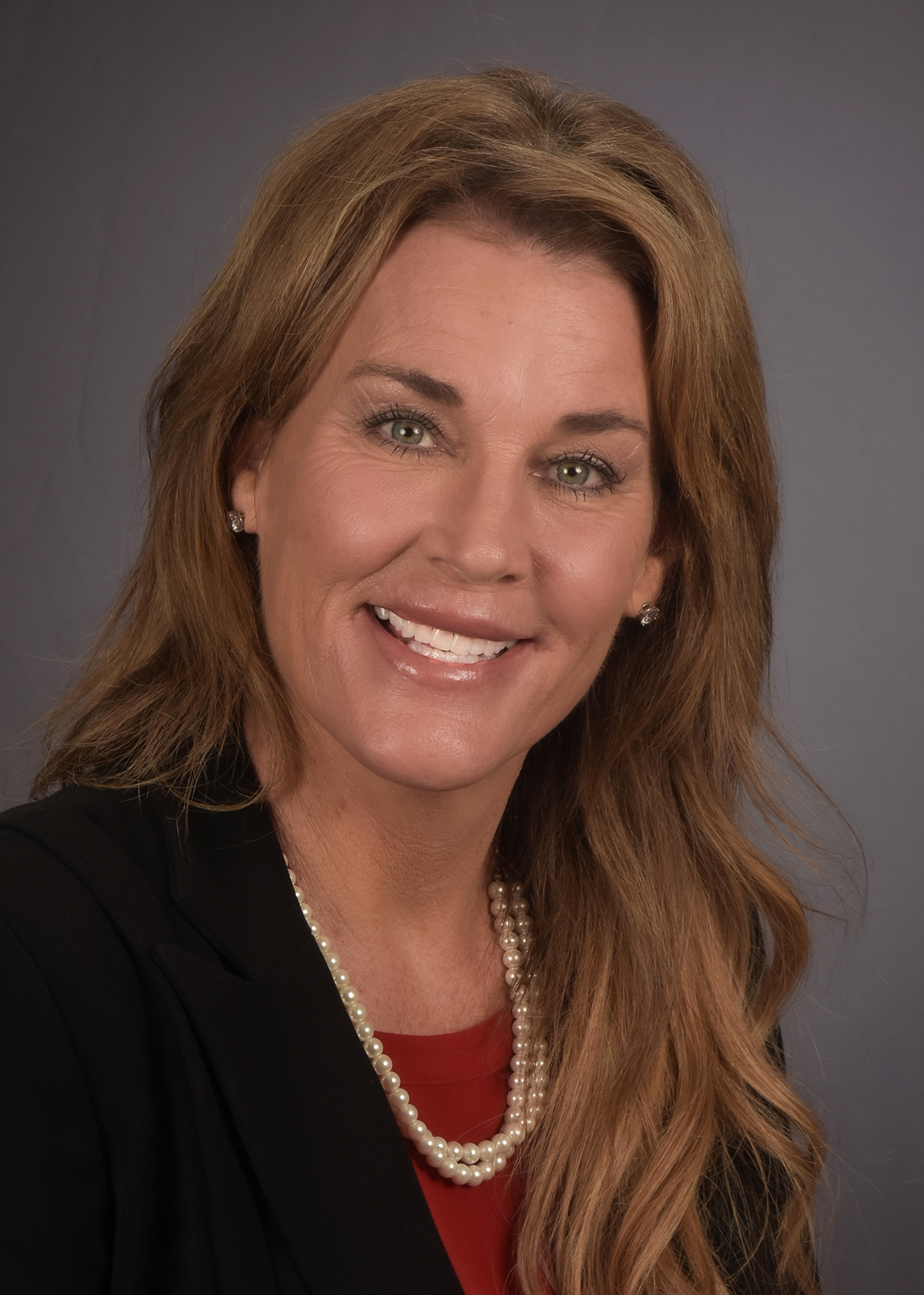 Dr. Kathy McFarland
CEO, Ohio School Boards Association (OSBA)
Dr. Kathy McFarland is the chief executive officer at the Ohio School Boards Association. McFarland is a former educator who served as a principal, assistant principal, high school teacher, and adjunct professor. She earned her bachelor's in communications from North Carolina State University, where she swam competitively. She continued her education at the University of Dayton, where she completed her master's in educational leadership. She earned a doctorate in educational leadership at Ohio University.
$i++ ?>
Bill Daggett, Ed.D.
Founder, Successful Practices Network, and the Int'l Center for Leadership in Education
Bill Daggett is the founder of both the Successful Practices Network and the International Center for Leadership in Education. He recently co-chaired the AASA LEARNING 2025: National Commission for Student-Centered, Equity-Focused, Future-Driven Education and is now leading the National Demonstration Network for AASA.
Dr. Daggett is recognized worldwide for his proven ability to move preK-12 education systems towards more rigorous and relevant skills and knowledge for all students. For 30 years, he has crisscrossed our nation, as well as the industrialized world, to lead school reform efforts to effectively prepare students for their future.
Dr. Daggett began his career as a teacher, local administrator, and then director with the New York State Education Department. He spends much of his time providing leadership and guidance to the National Dropout Prevention Center and the Career and Technical Education Technical Assistance Center, which are part of the Successful Practices Network.
$i++ ?>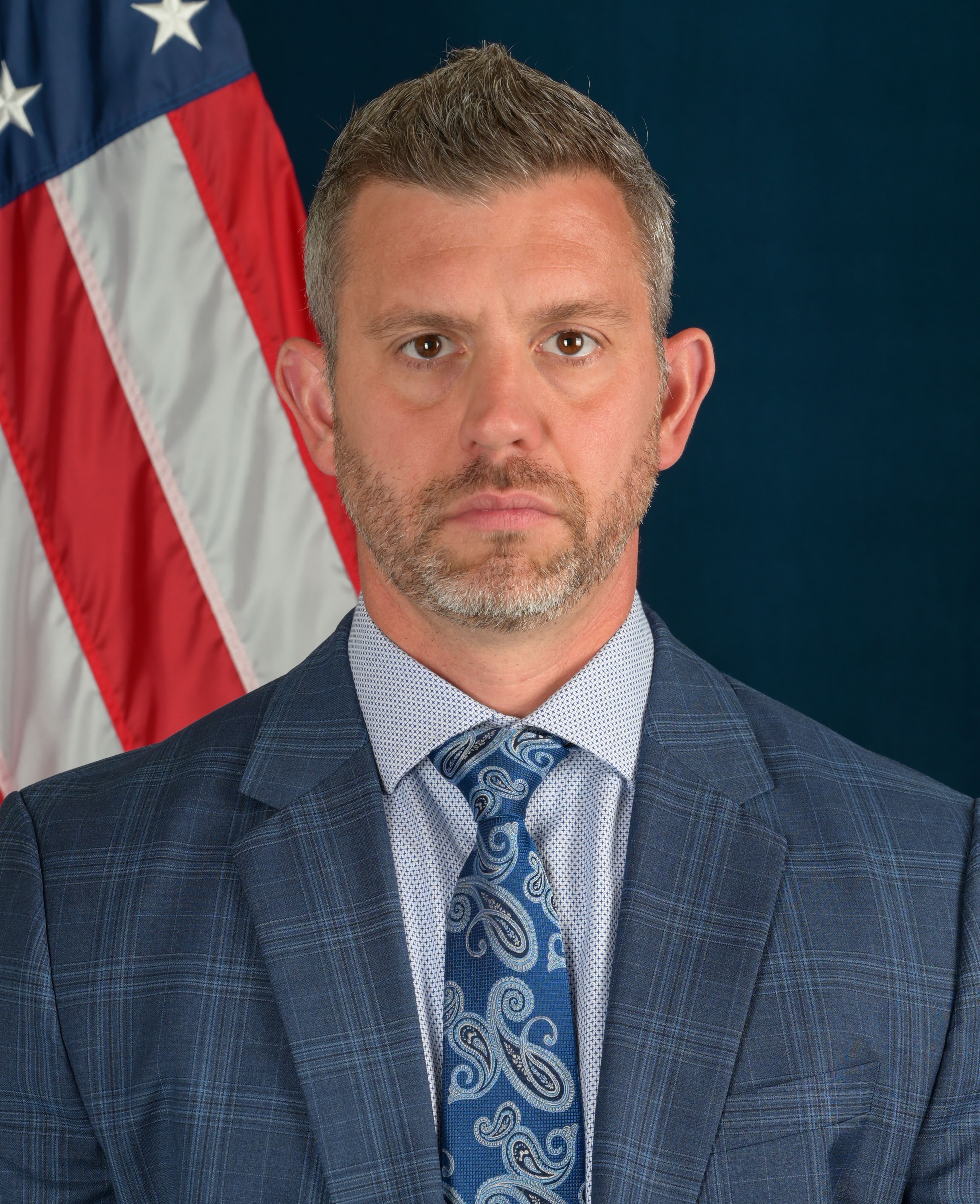 Adam Lawson
Supervisory Special Agent - FBI Cincinnati Division Cyber Squad
As the Cincinnati Cyber supervisor, Mr. Lawson is responsible for overseeing all criminal and national security computer intrusion investigations affecting the southern district of Ohio. Mr. Lawson is also responsible for Cincinnati's computer forensics (CART) program, as well as the Computer Scientist and Data Analyst programs.
Prior to his FBI career, Mr. Lawson served for 8 years as an enlisted member of the United States Air Force. Mr. Lawson served as an intelligence analyst focusing on foreign military capabilities, Unmanned Aerial Vehicle operations, and Middle Eastern affairs. Mr. Lawson served one tour in Baghdad, Iraq during that time. Mr. Lawson received his bachelor's degree in International Studies with a Minor in the Study of the Islamic World in 2009 from the University of Illinois
$i++ ?>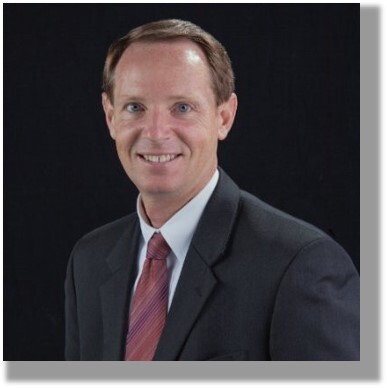 Tom Munson
Director of Strategic Partnerships, DataServ/ShareOhio
Tom Munson the Director of Strategic Partnerships with DataServ. He has held numerous sales, sales leadership, product management and channel program positions with various technology organizations. Tom has spent most of his 40 year career working in the public sector with focus on education.
Tom and his wife, Lisa, live in Dublin, Ohio. They have three adult children – two in Chicago and one in Orlando. Tom is a high school varsity basketball official. He enjoys traveling, golf, running and training
$i++ ?>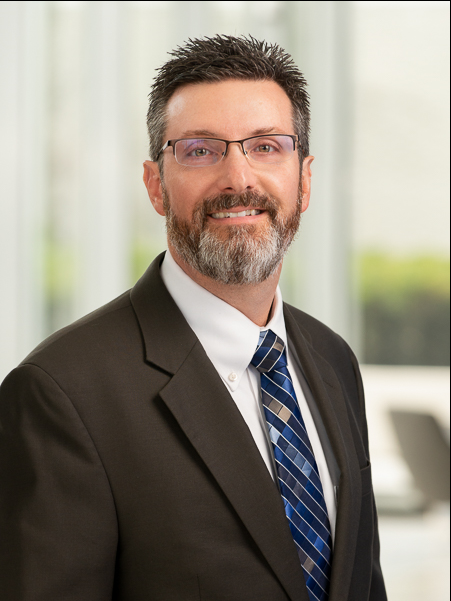 Mike Ugljesa
Program Administrator, Hylant Administrative Services
Michael Ugljesa is President of Hylant Administrative Services and the Program Administrator of the Ohio School Plan. Mike has extensive financial and insurance operational experience that he has amassed throughout his nearly 30 year career. Mike's experience spans a variety of insurance and risk-bearing entities. As the Program Administrator of the Ohio School Plan, Mike oversees all facets of the Ohio School Plan's operations which include underwriting, claims, risk management, and sales.
The Ohio School Plan provide comprehensive coverage and risk management solutions to public educational institutions and boards of developmental disabilities across the State of Ohio. In addition to offering traditional coverage, we have responded to evolving member insurance needs by developing specialized coverages including violence, fiduciary, and finding for recovery.
$i++ ?>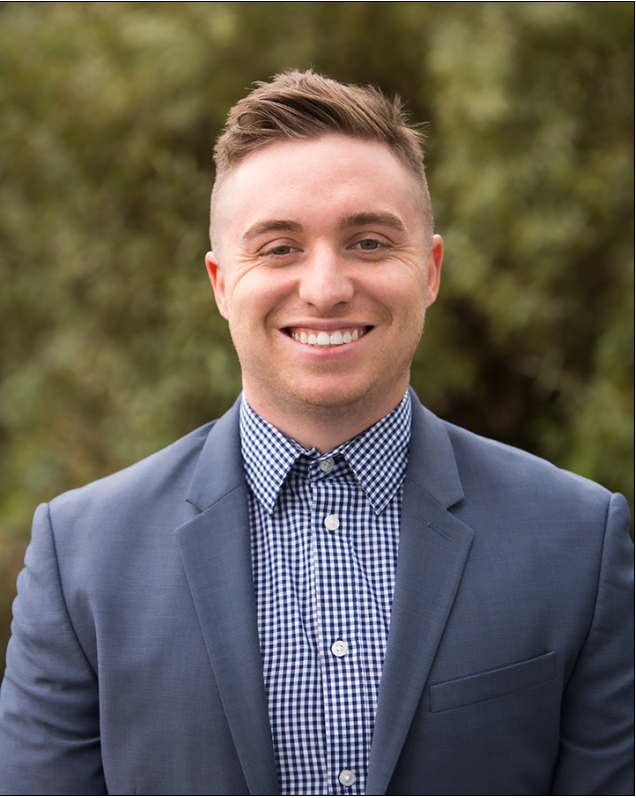 Alex Clark
Risk Advisor, Cyber, Hylant Administrative Services
With extensive experience in the insurance industry, Alex is a Cyber Risk Advisor and serves as a resource for all things Cyber, Technology, and Media. Alex engages both clients and colleagues to assist in the placement of coverage, enhancing the understanding of cyber and emerging risk, and pre and post breach readiness through incident response planning.
As a Cyber Risk Advisor, Alex takes a hands on approach not only placing coverage with the correct carrier, but making sure our clients know how to utilize the policy, how to prevent incidents, minimize payouts, and execute incident response plans come claim time.
$i++ ?>
Jeff Knight
Attorney, Bricker Graydon
Jeff Knight is an attorney in the firm's Education Law, Privacy and Data Protection, and Intellectual Property groups and he devotes a significant part of his practice to exploring the intersection of technology and law, particularly as it relates to fast-emerging technologies on campus and in business. He advises institutions of higher education, school districts, and ESCs, as well as e-commerce, technology, advertising, and gaming companies on how to achieve and maintain compliance with an ever-changing privacy and data security landscape. He counsels clients on the nuances associated with FERPA, Children's Online Privacy Protections Act (COPPA), the FTC Act, Gramm-Leach-Bliley (GLBA), and the EU's General Data Protection Regulation (GDPR), as well as myriad state privacy laws, including the California Consumer Privacy Act (CCPA), and industry guidelines and standards. Beyond assisting with proactive compliance and risk mitigation strategies, Jeff also regularly assists those that are experiencing significant data security incidents and data breaches, from the initial response as a breach coach through remediation efforts.

$i++ ?>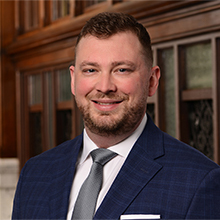 Chris Gordon
Senior Associate, Bricker Graydon LLP
Chris Gordon leverages his experience as a federal law clerk to deliver results through all stages of litigation, with experience advocating in high-stakes briefing to trial and appeals. Chris litigates business disputes, including corporate shareholder disputes, oil and gas lease disputes, construction and design-defect claims, guaranty and loan disputes, public bid disputes, and fiduciary-duty litigation. Clients rely on Chris to provide honest, business-savvy advice along with sophisticated courtroom representation.
Prior to entering private practice, Chris served as a law clerk for both federal appellate and trial court judges. As a law clerk, Chris worked on matters ranging from First Amendment claims to class action litigation to excessive-force claims. He clerked under the Honorable James L. Graham of the U.S. District Court for the Southern District of Ohio and under the Honorable Alan E. Norris of the U.S. Court of Appeals for the Sixth Circuit.
$i++ ?>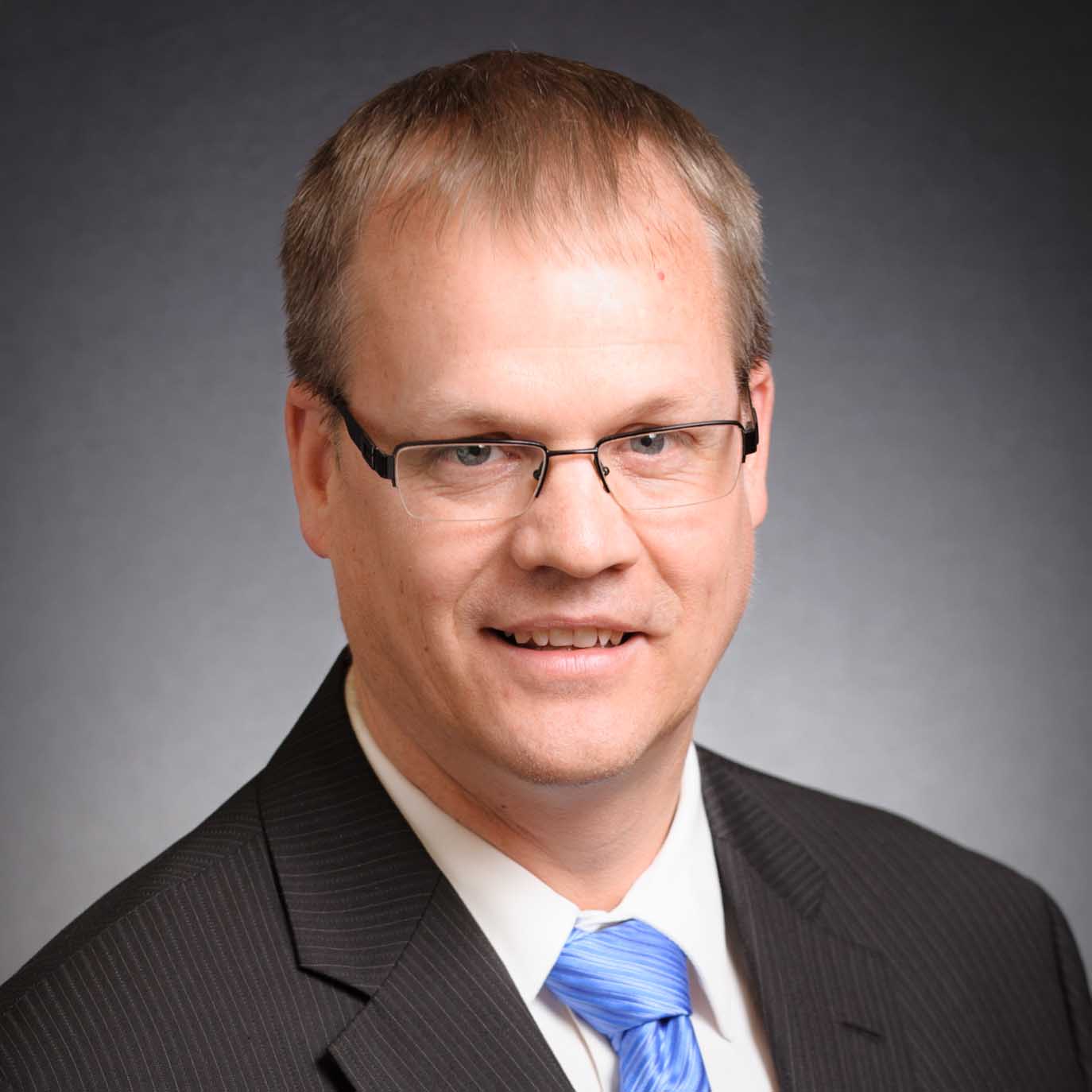 Ryan Stechschulte
CFO/Treasurer, Toledo Public Schools
Mr. Ryan Stechschulte is the Treasurer/CFO for Toledo Public Schools. He has been with the school district, which is the top four as far as enrollment in the State of Ohio, since July, 2015.
Prior to making the move to Toledo Public Schools, Mr. Stechschulte served as the Treasurer/CFO of several other school districts, including Ada Exempted, Patrick Henry, Ottawa Hills and Lima City. Throughout his career, he has gained valuable experience in the areas of school law and finance. He has also been involved in setting district policy and being on contract negotiating teams.

Mr. Stechschulte is a past president of the board of directors for OASBO and has presented at numerous local, regional and national conferences on varying topics having to do with school finance.
$i++ ?>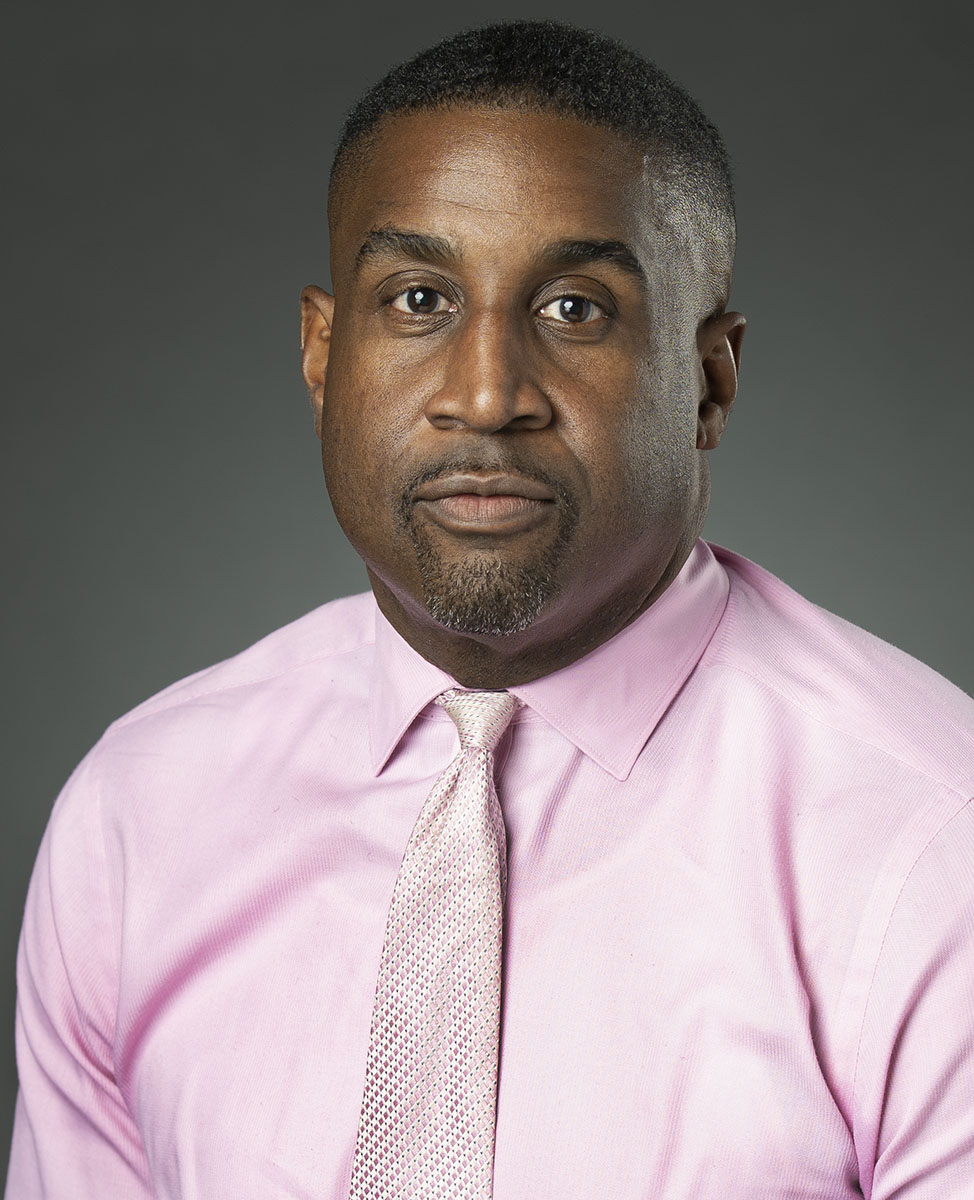 James Gant
Deputy Superintendent, Toledo Public Schools
Mr. James R. Gant, Esq. is the Deputy Superintendent for Toledo Public Schools. He assumed this position in 2018 and provides leadership support to the Superintendent, is the liaison for the Board of Education, oversees daily operations and manages upper level directors. Gant started at TPS in 2010 as the Chief Business Manager, where he supervised a number of key departments including construction and maintenance facilities, food service, transportation, security and computer services. Gant was also responsible for oversight of the district's budget.
$i++ ?>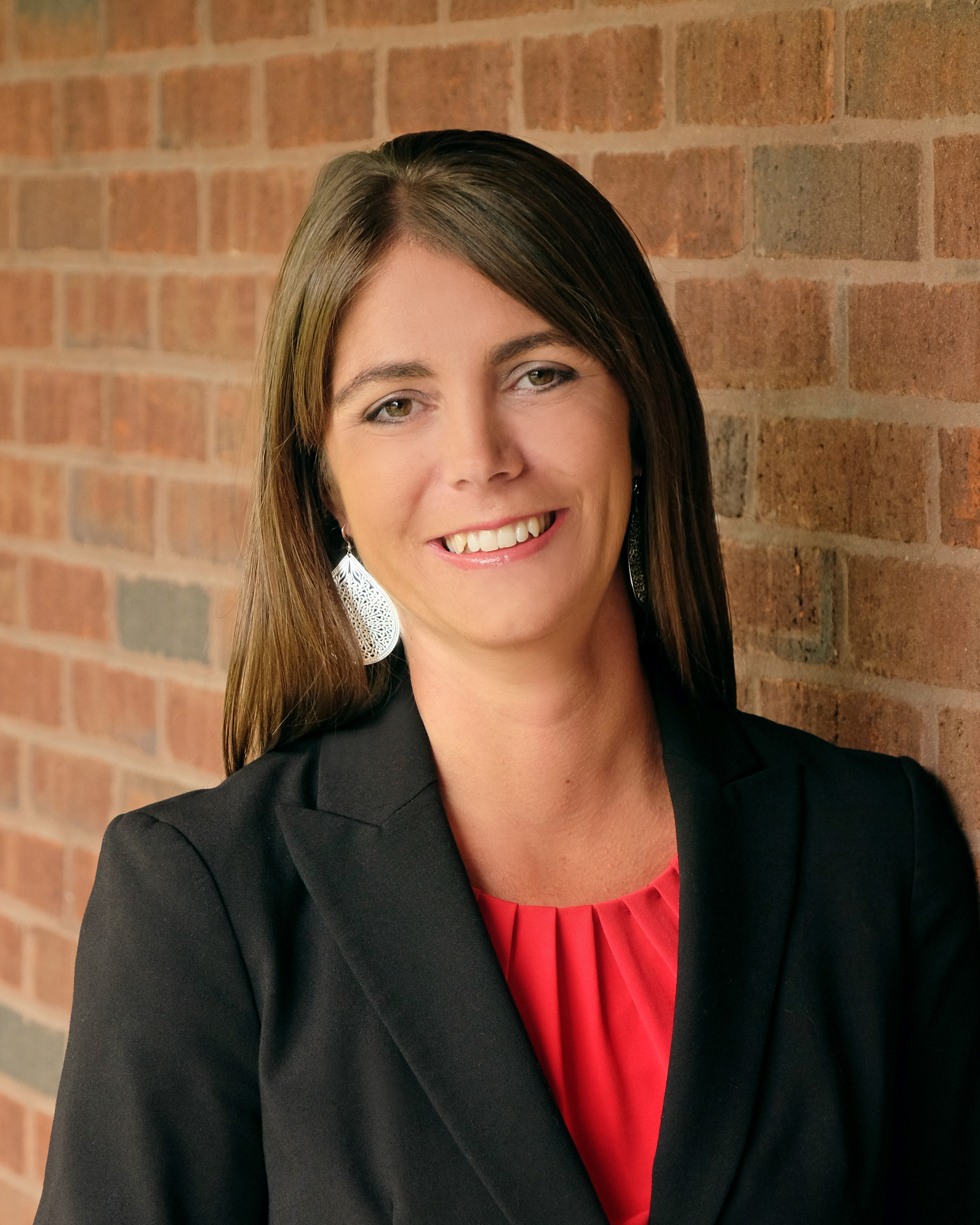 Maria Rellinger
Treasurer/CFO, Apollo Career Technical Center
The Apollo Career Center Board of Education announced the appointment of Maria Rellinger as Treasurer/CFO of the Apollo district August 2017. Rellinger has served as the Treasurer/CFO of Paulding Exempted Village Schools since 2009.

Prior to her tenure with the Paulding district, Rellinger was the treasurer for Continental Local School District, and also served as an auditor for the Auditor of State of Ohio. Her professional affiliations are extensive including Ohio Association of School Business Officials, Board of Directors; Southwestern Ohio Educational Purchasing Council, Board of Directors; and Superior Credit Union Board of Directors.

She obtained a Bachelor of Science degree in Business Administration from Ohio Northern University, and an MBA from the University of Findlay.
Rellinger was raised in Delphos, Ohio and currently resides in Kalida, Ohio with her husband Bruce and two children.
$i++ ?>
Key:

Complete

Next

Failed

Available

Locked