School Facilities Capital Projects Webinar Series #4 : School Construction-Capital Financing: Understanding the Debt Issuance Process
Recorded On: 02/24/2022
Date: 2/24/2022
Location: Virtual
Cost: Free

Join OASBO, BASA, & OSBA for the fourth webinar in this six-part series. This webinar will cover the debt issuance process once your school district's financing has been decided, from passage of the authorizing legislation through the issuance of debt to the post-issuance compliance requirements.

Other Webinars in the Series

School Construction Law - The Fundamentals - 2/15 at 12 p.m.
In this webinar, understand the basics on how to address your facility issues. Design-Build, Construction Manager-At-Risk, General, and Multiple Prime Contracting - these are just a few of the options available to school districts for procuring construction improvements and services. In this presentation, we will explore the fundamentals of each delivery method, how they differ, how to legally utilize them, and how to retain necessary professionals on your project.

In the Beginning... School Facility Projects - 2/16 at 12 p.m.
In the beginning stages of a school facilities project, the school administration and board must not only determine what is needed and best for the school district, but what the community needs and desires are as well. In this webinar, we will discuss the ability to ascertain the community's opinions, and also discuss what school officials may, or may not do during a campaign for a bond levy. In addition, we will discuss the role of OFCC during these beginning stage processes, if any.

School Construction-Capital Financing - Voted or Unvoted? Putting the Financing in Place for Your Facilities Project - 2/23 at 12 p.m.
This webinar will look at voted and unvoted options for financing your school facilities construction project, including the process of placing of voted bond levy or alternative levy on the ballot.
School Construction: Construction Phase - Bonds & Insurance - 3/2 at 12 p.m.
Construction projects, by their nature, involve risk. It is critical that the school district properly manage that risk. This session will provide an overview of the multiple ways that a school district can manage risk on a construction project, including a review of key contract provisions, an overview of basic insurance concepts and types, an examination of typical insurance requirements for a construction project, and a discussion of construction bonds and the role of a surety on the project.

School Construction: Construction Phase - Project Administration - 3/6 at 12 p.m.
This presentation will provide an overview of a school district's role in the administration of a construction project. At the onset, we will review the district's role in the competitive bidding process and selection of a contractor and subcontractors. Next, we will discuss important documentation to safeguard the district in the mechanics' lien process. Then, we will explore the district's responsibilities in processing payments throughout the project, including the proper management of the retainage. Finally, we will detail the project close-out process, including issues that may arise and how to resolve them.


Brian Kern
CFO/Treasurer, Dublin City SD
Brian Kern returned to Dublin City Schools and was appointed as Treasurer/CFO on September 1, 2016. Prior to returning to Dublin City Schools, Brian served as the Treasurer/CFO for Olentangy Local School District from 2013-2016. He worked for the Dublin City Schools Finance Department for 10 years. He served as an accountant from 2003-2007, and as assistant treasurer from 2007 to 2013. He previously served as an officer with the Central Chapter of OASBO and Ohio GFOA Board of Trustees. He holds a B.S. in Accounting and Public Administration from Heidelberg University.
$i++ ?>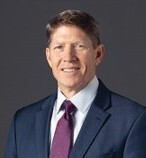 Marvin Founds
Director of Education Finance, Baker Tilly Virchow Krause, LLC
Baker Tilly Virchow Krause, LLC
Marvin Founds is a director and municipal advisor with Baker Tilly Municipal Advisors, LLC. He has been an education finance professional for over 30 years, serving as treasurer/CFO for various school districts in Ohio and later as managing director for a large Midwest capital markets investment banking firm serving assorted education and traditional local government clients.
Through his longtime involvement in the field, Marvin has developed a statewide reputation for his range of knowledge in school finance. He has been a speaker and panelist at many conferences and workshops on topics related to public finance, capital planning, school district revenue and expenditure forecasting, millage studies and bond issuances.
Marvin earned a Bachelor of Science Degree in Business Administration with a Finance concentration from The Ohio State University, and has two Master's Degrees from Ashland University - Business Administration and Education.
$i++ ?>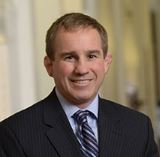 Matt Stout
Partner, Bricker Graydon LLP
Matt Stout is a partner in Bricker Graydon's Public Finance group and practices in the areas of public finance and public law, emphasizing school and local government law. He assists and advises with the documentation and issuance of general obligation and revenue bond transactions for municipalities, school districts, and other political subdivisions; assists and advises municipalities, school districts, and other political subdivisions with tax-exempt lease purchase financings; and provides general counsel assistance to political subdivisions.
$i++ ?>
Key:

Complete

Next

Failed

Available

Locked