School Facilities Capital Projects Webinar Series #6 : School Construction: Construction Phase - Project Administration
Date: 3/3/2022
Location: Virtual
Cost: Free

Join OASBO, BASA, & OSBA for the final webinar in this six-part series. This presentation will provide an overview of a school district's role in the administration of a construction project. At the onset, we will review the district's role in the competitive bidding process and selection of a contractor and subcontractors. Next, we will discuss important documentation to safeguard the district in the mechanics' lien process. Then, we will explore the district's responsibilities in processing payments throughout the project, including the proper management of the retainage. Finally, we will detail the project close-out process, including issues that may arise and how to resolve them.

Other Webinars in the Series

School Construction Law - The Fundamentals - 2/15 at 12 p.m.
In this webinar, understand the basics on how to address your facility issues. Design-Build, Construction Manager-At-Risk, General, and Multiple Prime Contracting - these are just a few of the options available to school districts for procuring construction improvements and services. In this presentation, we will explore the fundamentals of each delivery method, how they differ, how to legally utilize them, and how to retain necessary professionals on your project.

In the Beginning... School Facility Projects - 2/16 at 12 p.m.
In the beginning stages of a school facilities project, the school administration and board must not only determine what is needed and best for the school district, but what the community needs and desires are as well. In this webinar, we will discuss the ability to ascertain the community's opinions, and also discuss what school officials may, or may not do during a campaign for a bond levy. In addition, we will discuss the role of OFCC during these beginning stage processes, if any.

School Construction-Capital Financing - Voted or Unvoted? Putting the Financing in Place for Your Facilities Project - 2/23 at 12 p.m.
This webinar will look at voted and unvoted options for financing your school facilities construction project, including the process of placing of voted bond levy or alternative levy on the ballot.
School Construction-Capital Financing: Understanding the Debt Issuance Process - 2/24 at 12 p.m.
This webinar will cover the debt issuance process once your school district's financing has been decided, from passage of the authorizing legislation through the issuance of debt to the post-issuance compliance requirements.

School Construction: Construction Phase - Bonds & Insurance - 3/2 at 12 p.m.
Construction projects, by their nature, involve risk. It is critical that the school district properly manage that risk. This session will provide an overview of the multiple ways that a school district can manage risk on a construction project, including a review of key contract provisions, an overview of basic insurance concepts and types, an examination of typical insurance requirements for a construction project, and a discussion of construction bonds and the role of a surety on the project.


Chris McCloskey
Partner, Bricker & Eckler, LLP
Chris McCloskey is chair of Bricker & Eckler's Public Sector industry group and is a partner in the Construction Law group. He focuses his practice on construction-related contracting and disputes, as well as general business and litigation. He is experienced in researching and drafting motions for construction lawsuits, preparing and reviewing construction contracts, construction claims, change orders, purchase orders, project analysis, mechanic's liens, bid strategy and project coordination. He represents school districts with all facets of their capital projects with the OFCC.

$i++ ?>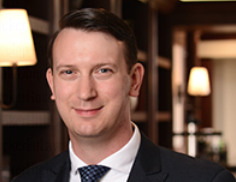 Sean Lehman
Associate, Bricker & Eckler, LLP
Sean Lehman is a construction attorney who represents public and private sector owners throughout the entire project life cycle. Sean counsels clients on the various delivery models and guides them through the processes to procure design and construction professionals, drafts and negotiates complex design and construction contracts, advises and assists clients during the administration of the contracts, and zealously advocates for clients to resolve disputes with contractors, design professionals, and local governments, should they arise.
In addition to his construction practice, Sean advises the firm's public sector clients on other areas of the law which may be implicated during the construction project, including election law as it relates to levy and bond issues, Ohio ethics law as it relates to public contracting, Ohio public records law as it relates to project documentation, the Ohio open meetings law as it relates to meetings of public owners, and more.
Prior to joining Bricker, Sean worked as a judicial extern for the Honorable Jeffrey S. Sutton of the U.S. Court of Appeals for the Sixth Circuit and as a law clerk for Judge Timothy S. Horton with the Tenth District Court of Appeals for the State of Ohio.
$i++ ?>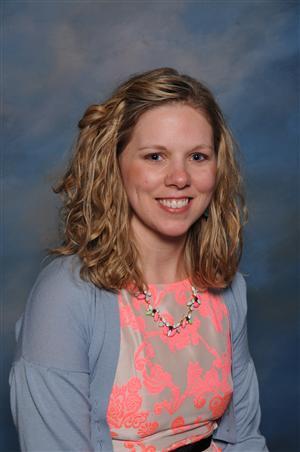 Jessica Busenburg
CPA, Treasurer
East Knox Local School District
Mrs. Jessica Busenburg is a graduate of East Knox Local School District. She was hired as Treasurer of the East Knox Local Schools in January 2007. Previous to her taking this position, she was employed by the District as Assistant Treasurer since June 2004. Mrs. Busenburg received her Bachelor of Arts degree from Mount Vernon Nazarene University with a double major in Accounting and Business Administration. She fulfilled the State of Ohio requirements in July 2005 to be a Certified Public Accountant. Jessi lives in Mount Vernon with her husband and their three sons.
Jessi has been the Treasurer/CFO at East Knox LSD since January 2007. Prior to that she was the assistant treasurer from 2004-2006. During her career she has worked on several building projects, bond issues, and TAN financing. The district is currently in the process of starting an elementary building addition with a combination of ARP/ESSER Funds and a TAN against a continuing PI levy.
$i++ ?>
Key:

Complete

Next

Failed

Available

Locked