Treasurer/CFO Planning Series - Fourth Quarter 2022-2023
Recorded On: 03/23/2023
Date: 03.23.2023
Location: OASBO Conference Center | 98 Commerce Park Drive, Westerville, OH 43082 | or Virtual via Zoom
Cost: Member - $100 | Non-Member - $200
This seminar is designed to integrate modules from the Essentials Curriculum offered by OASBO with an emphasis on content focused for the fourth quarter of the fiscal year (April, May, June). Specific areas covered in each quarter include CCIP, EMIS and budget-related content.
AGENDA

8:00 a.m.
Introductions
8:05 a.m.
Educational Management Information System (EMIS) (CPIM Approved)
Staff Reporting – review for attendance, resignations, etc.
College Credit Plus (CCP) Tuition Review (discussion on how it is loaded into Ohio District Data Exchange (ODDEX)
and the 45-day review period)
Student full-time equivalent (FTE) counts and accuracy (including percent of time, special education, economic
disadvantage, enroll/withdrawal);
Casino Count
Financial – H Collection (Jun – Aug)
Excess Cost Tuition
Career Tech Education Funding
Scholarship Review Period (EdChoice, Jon Peterson and Autism – timelines subject to change)
Tami Bevins, EMIS/SIS/Testing Supervisor, Four County Career Center 9:05 a.m.

Break
9:15 a.m.
Grants Management; Creating and Refining Your Comprehensive Continuous Improvement Plan (CCIP) (CPIM Approved)
Submit prior to June 30
Work with school district departments to create the plan
Obligated funds by June 30, expended by Sept. 30
PCRs and budget revisions
Acceptance of Federal Grants
Federal Grants Spending guidelines
Darian Ascoli, Assistant Treasurer, Lakota Local Schools
Kim Melzer, Director of Federal Programs, Lakota Local Schools

10:15 a.m.
Break
10:25 a.m.
Tying It All Together: Budgeting & Forecast (CPIM Approved)
Update to Five-Year Forecast
Year-end budgetary compliance, County Auditor/AOS requirements
Permanent vs. Final Appropriations: Permanent appropriations the next year, and final appropriations for previous year
Temporary Appropriations – and need to discuss county and state auditor timing
Certificate of available balances – Official certificate of estimated resources
Final amended certificate of estimated resources
Closing PO's especially blankets
Kyle Smith, Treasurer/CFO, Bexley City Schools
Jenni Logan, Treasurer/CFO, Ross Local Schools, Past OASBO Board President
Becky Jenkins, Treasurer/CFO, New Albany-Plain Local Schools, Past OASBO Board President

11:25 p.m.
Break
11:45 p.m.
Property and Liability Insurance (CPIM Approved)
Travis Thompson, Ohio School Plan/Hylant Administrative Services

12:30 p.m.
Lunch
1:00 p.m.
Preparing for an Audit and the IPA Process (CPIM Approved)
Monica Gerhart, Director of Financial Services, New Albany-Plain Local Schools

1:30 p.m.
Break
1:35 p.m.
Property Taxation - Including levies options, timing and common pitfalls (CPIM Approved)
Kyle Smith, Treasurer/CFO, Bexley City Schools
Matt Stout, Bricker & Eckler LLP

2:35 p.m.
Break
2:45 p.m.
Levy Planning – Including Levy Campaign Dos & Don'ts
Bradley Ruwe and Reginald Staples, Dinsmore & Shohl LLP

3:45 p.m.
Conclusion and Q&A
Tami Bevins
EMIS Supervisor, Four County Career Center
Tami has been the EMIS/State Testing Supervisor at Four County Career Center in Archbold, OH for 11 years. Prior to that she worked at an ITC assisting districts with their student software systems. Tami has a master's degree in Career-Technical Education with a minor in Business/Human Resource Management. She and her husband enjoy spending time with their blended family of 8 children and 13 grandchildren.

$i++ ?>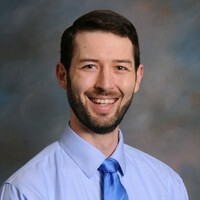 Darian Ascoli
Assistant Treasurer, Lakota Local SD (Liberty Township)
Darian Ascoli is the Assistant Treasurer for Lakota Local School District in Butler County. He has held the position since August 2022. Prior to being promoted to Assistant Treasurer, Darian was the Finance Director and Budgetary Director at Lakota, beginning in 2017. Before Lakota, Darian was the Assistant Treasurer at Xenia Community City School District for three years.
$i++ ?>
Kim Melzer
Director of Federal Programs, Lakota Local SD (Liberty Township)
Kim works with programs that are governed and/or funded at the federal level. This work includes collaboration with others in and out of this department to streamline supports and services for students. Kim also oversees summer programming and Credit Flexibility.
$i++ ?>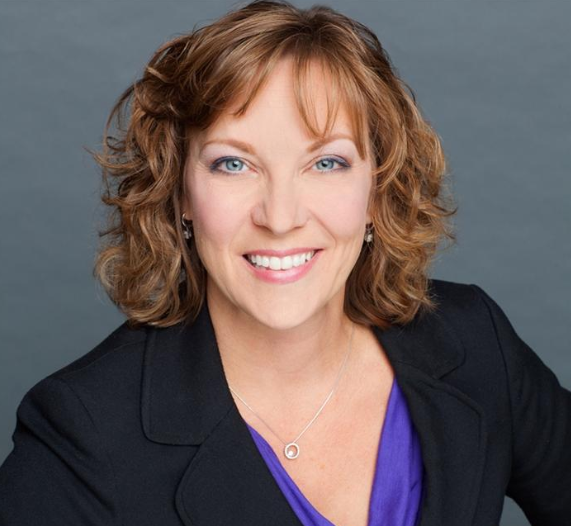 Rebecca Jenkins
Treasurer/CFO, New Albany-Plain Local Schools
Becky started her career as the assistant treasurer for her Alma Mater, Martins Ferry City Schools. After 12 years, she accepted the treasurer/CFO position for the Wellsville Local School District. Her love of the Central Ohio area found her accepting the assistant treasurer position at the fastest growing school district in the state of Ohio - Olentangy Local Schools. After a year and a half she was promoted to the Treasurer/CFO role. The district grew over twice its size to over 16,000 students under her financial leadership. After nine years with Olentangy Schools, she was recruited by the New Albany-Plain Local Schools and has been with this district for ten+ years. Becky has had the fortune of leading districts considered both wealthy and poor which gives her a unique perspective on the various challenges diverse districts face.
During these career transitions, Becky also helped lead OASBO. She held the offices of Board Southeast Region Director, Vice-President, President Elect, President and Immediate Past President. Through the years she has served on numerous committees and continues to serve on the Legislative Committee as well as many focus committees. Becky is also asked to speak on a variety of topics not only for OASBO seminars but other state organizations as well.
$i++ ?>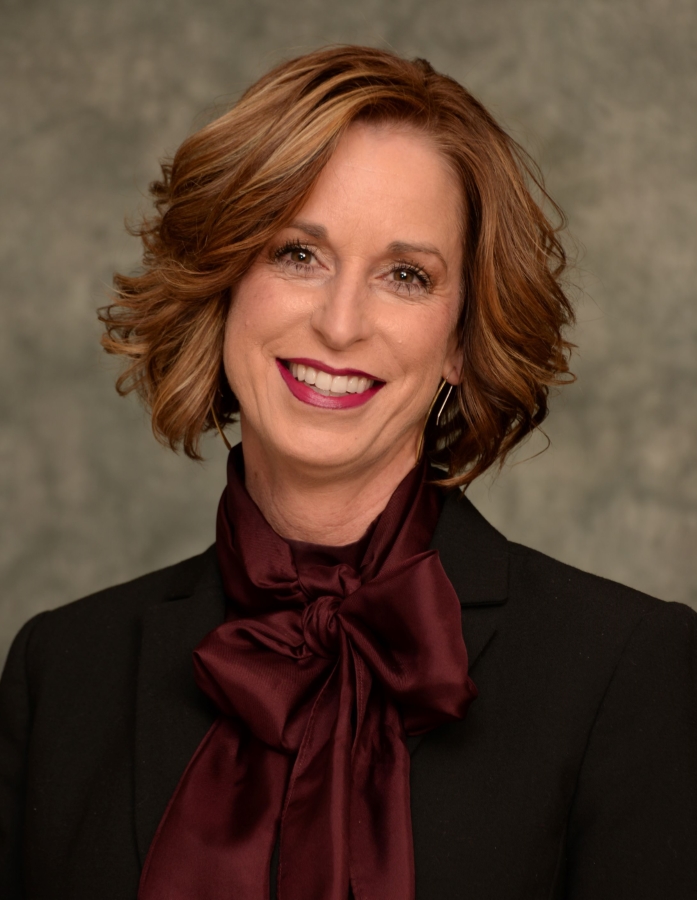 Jenni Logan
Treasurer/CFO, Ross Local School District
Jenni Logan is the Treasurer/CFO of the Ross Local School in Butler County. Prior to this, she was the treasurer/CFO at District Lakota Local School District January 2011 to August 2022. Before that she was a Director in the Public Finance Department of Robert W. Baird & Co. Ms. Logan has over 20 years of experience serving school districts in Ohio, which include an ESC, JVSD, CSD, LSD and an EVSD. She has been involved with several state committees for OASBO and served the organization as its state president in 2005-06.
$i++ ?>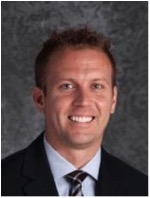 Kyle Smith
Treasurer/CFO, Bexley City Schools
Kyle F. Smith has been serving as the Treasurer/CFO for Bexley City Schools since January 2017. Previously, he was the Assistant Treasurer at Upper Arlington City Schools and Treasurer at Portsmouth City Schools. He holds a bachelor's degree in Business Administration with a major in finance from Ohio University. He has given back to his profession by serving on the Executive Board of the Central Chapter of OASBO and is currently a member of the OASBO Legislative Committee. In addition, he is on the Board of Trustees at Ohio GFOA.

$i++ ?>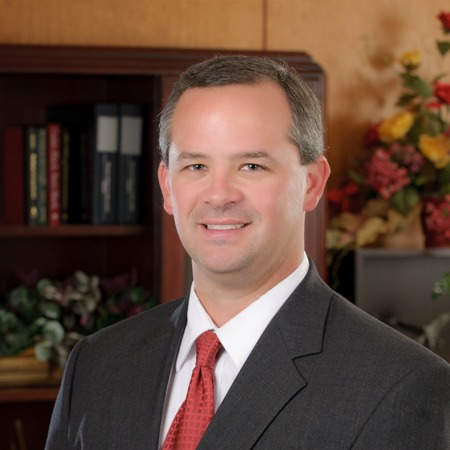 Travis Thompson, CPSI
Director of Risk Management, Ohio School Plan
Travis has an extensive loss control background and designed the loss control protocols for the field risk managers. He and his department provide extensive risk management services to our public entity and educational institution clients. Travis has worked with hundreds of municipal and school clients. His professional specialties include: Emergency Action Planning / Accident Investigation / Safety Management System
Travis earned his bachelor's degree in biology from Heidelberg College in Tiffin, Ohio. In addition, he is a Certified Playground Safety Inspector (CPSI) and a Certified School Risk Manager (CSRM).
$i++ ?>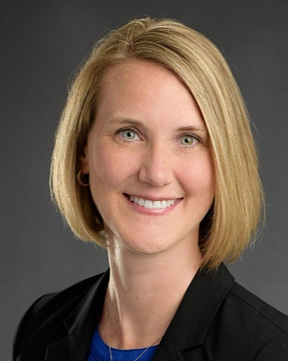 Monica Gerhart
Director of Financial Services, New Albany-Plain Local SD
Monica received her Bachelor's degree from Tiffin University where she majored in Accounting. After college, she joined the Local Government Services division of the Auditor of State's Office, where she assisted school district's, cities and counties in preparing GAAP financial statements for 7 years. After working with LGS, Ms. Gerhart had the opportunity to become the Budgetary Accountant at Olentangy Schools for 3 years and from there moved on to become the Director of Financial Services/Assistant Treasurer at New Albany Schools where she has been for the last 6 ½ years.
$i++ ?>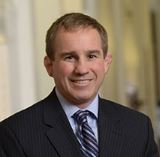 Matt Stout
Partner, Bricker Graydon LLP
Matt Stout is a partner in Bricker Graydon's Public Finance group and practices in the areas of public finance and public law, emphasizing school and local government law. He assists and advises with the documentation and issuance of general obligation and revenue bond transactions for municipalities, school districts, and other political subdivisions; assists and advises municipalities, school districts, and other political subdivisions with tax-exempt lease purchase financings; and provides general counsel assistance to political subdivisions.
$i++ ?>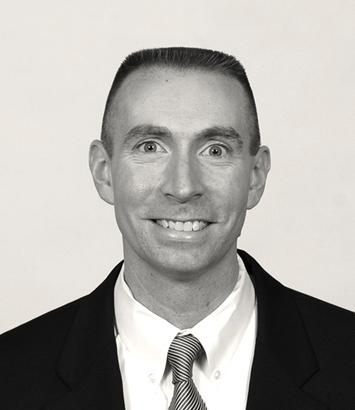 Brad Ruwe
Partner, Dinsmore
Brad has over 23 years of experience in public finance, serving as Bond Counsel for state/local governments and nonprofit organizations and in tax-exempt leasing and stadium financings. He is regularly called upon to address governmental and quasi-governmental councils and boards on public finance issues, including the State of Ohio, GFOA, OASBO, counties, municipalities, treasurers, trustees, and the Ohio Municipal League. He is a member of the National Association of Bond Lawyers (former Tax-Exempt Leasing Panel Chair) and the Association of Governmental Leasing & Finance (Salmon P. Chase College of Law - J.D. 1996; Xavier University - B.S.B.A. 1992).
$i++ ?>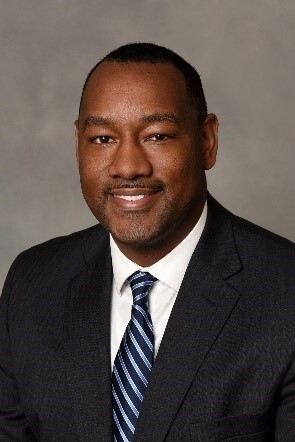 Reginald Staples, Jr.
Partner, Dinsmore & Shohl LLP
Reginald is a partner at Dinsmore & Shohl LLP in the firm's public finance practice group. Reginald is experienced in serving as bond counsel, underwriter's counsel, disclosure counsel, issuer's counsel, and bank counsel in an assortment of bond, note, certificate of participation, and lease financings. He works on a variety of traditional governmental financings for capital projects, and tax-exempt and taxable refundings of existing debt obligations and has worked with various state and local government entities including municipalities, villages, townships, counties and school districts. In addition to his public finance practice, he is co-chair of the firm's Minority Attorney Affinity Group, where he helps promote diversity and inclusion within the firm. He is a graduate of The Ohio State University Moritz College of Law (J.D., 2010) and Xavier University (B.A., 2006).
$i++ ?>
Key:

Complete

Next

Failed

Available

Locked