Date: 01.26.2023
Location: OASBO Conference Center | 98 Commerce Park Drive, Westerville, OH 43082 | or Virtual via Zoom
Cost: Member - $100 | Non-Member - $200
This seminar covers the most important topics facing school officials right now in the area of cyber security, purchasing and accounts payable, community development, and treasurer contracts/treasurer evaluations.
AGENDA

8:00 a.m.
Registration

8:30 a.m.
Cyber Security for Your Organization
J. William Rivers, FBI Special Agent in Charge
Adam Lawson, Supervisor Special Agent - FBI Cincinnati Division Cyber Squad
9:30 a.m.
Break

9:40 a.m.
Cyber Security - Protecting your District Assets
Tom Munson, DataServ

10:40 a.m.
Break

10:50 a.m.
Cyber Security - Mitigating your Risk through Insurance
Tom Strup, SORSA

11:50 a.m.
Lunch

12:30 Purchasing & Accounts Payable - State and Federal Compliance
Taylor Forthofer, Bonefish Systems

1:30 p.m.
Break

1:40 p.m.
Capital Financing - Levy Campaigns: Practical Guidance After House Bill 140 (CPIM)
Catherine Swartz, Bricker & Eckler

2:40 p.m.
Break

2:50 p.m.
Treasurer Contracts/Treasurer Evaluations
Katie Johnson, OASBO
Anne Arnold, Gibsonburg EVSD
Matt Feasel, Treasurer, Pike-Delta-York Local SD

3:50 p.m.
Adjournment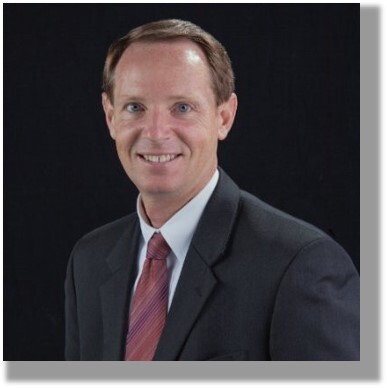 Tom Munson
Director of Strategic Partnerships, DataServ/ShareOhio
Tom Munson is a Sr. Account Executive with DataServ. He has held numerous sales, sales leadership, product management and channel program positions with various technology organizations. Tom has spent most of his 35 plus year career working in the public sector with focus on education.
Tom and his wife, Lisa, live in Dublin, Ohio. They have three adult children – two in Chicago and one in Orlando. Tom is a high school varsity basketball official. He enjoys traveling, golf, running and training.

$i++ ?>
Tom Strup
Executive Director, Schools of Ohio Risk Sharing Authority (SORSA)
Thomas Strup is the Executive Director of Schools of Ohio Risk Sharing Authority (SORSA) and has over 30 years of insurance industry experience. Prior to joining SORSA, Tom was the Deputy Director of Operations with the County Commissioners Association of Ohio (CCAO). His experience includes being an elected County Commissioner in Williams County Ohio, a Board member and Past President of County Risk Sharing Authority (CORSA), Board member and Interim Managing Director of County Employee Benefit Consortium of Ohio (CEBCO), a member of a local school board of education, and he also co-owned and operated an independent insurance agency.
$i++ ?>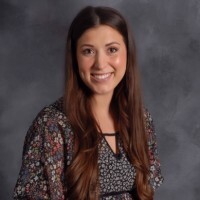 Taylor Forthofer
Director Marketing & Client Services, Bonefish Systems
Taylor Forthofer is the Director of Marketing and Client Services at Bonefish Systems. Taylor joined Bonefish as the company's first employee in 2013 and has advanced into her current role as key member of the Bonefish leadership team. Taylor has been instrumental in driving growth with her energy and creativity. Her leadership in both client services and marketing have played a huge role in the growth of Bonefish Systems and the capabilities provided to clients across the state. In addition to Taylor's primary job functions, she has been recognized by others for her extraordinary commitment to learning. Taylor holds a bachelor degree in Business Marketing from Ohio University and currently resides in Avon, Ohio with her husband and two children.
$i++ ?>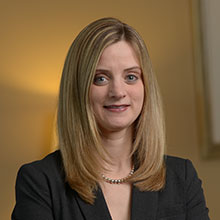 Catherine Swartz
Partner, Bricker & Eckler
Catherine Swartz focuses her practice on bond counsel, underwriter's counsel and trustee's counsel in general obligation and revenue bond financings. Her clients include Ohio cities, counties, school districts and villages. She provides counsel to political subdivisions on issues related to tax levies, continuing disclosure filings, real estate, special assessments, public records, investment policies, sales and use tax, and ethics. She works with school district clients on matters such as school finance, public records law and board policy issues.
$i++ ?>
Katie Johnson, Esq.
Deputy Executive Director, OASBO
Katie Johnson is the Deputy Executive Director of Ohio Association of School Business Officials (OASBO). As Deputy Executive Director, Katie serves as the advocacy lead for the association and as in-house legal counsel, keeping staff and members abreast of legal and regulatory compliance issues in school business. In addition, she develops curriculum to support OASBO's strategic plan and the Ohio school business profession.
Prior to joining OASBO, Katie represented school districts as a public finance attorney, focusing her practice on serving as bond counsel and underwriter's counsel in debt and lease financings and as general counsel for Ohio political subdivisions. Specifically, Katie worked with school districts on bond issues, note issues, leases, tax levies, public records and other matters of concern to school business officials.
Katie also serves on boards and committees focused on public finance, including serving as a member on the Finance and Appropriations Committee for Columbus City School District, as Treasurer of the Confluence Community Authority, and as President of the Ohio Chapter of Women in Public Finance.
$i++ ?>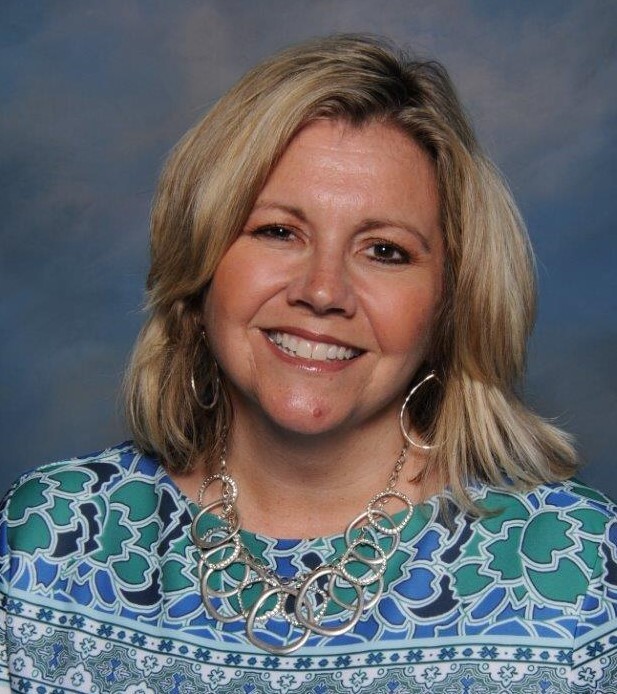 Anne Arnold
Treasurer/CFO, Gibsonburg EVSD
Anne Arnold recently relocated to Gibsonburg EVSD. Prior to this move she was Treasurer/CFO at Edison Local Schools in Erie County. She oversees the financial operations of the district with a general fund budget of almost $20 million dollars. Before Edison Local, Anne was the Treasurer/CFO at Benton Carroll Salem Local School District in Oak Harbor and prior to that at Woodmore Local Schools in Woodville.
Anne graduated from Bowling Green State University with a Bachelor of Science in Broadcast Journalism. After a career in retail management, she decided to pursue public education and became the Accounts Payable Coordinator at Fremont City Schools. While there, she obtained her School Treasurer's License in May 2003.
Anne has been involved with OASBO for many years and has served on a number of committees, served as an officer for the Northwest Chapter and been a presenter at several professional development meetings. She was also name Outstanding Treasurer/CFO of the Year for 2017. Anne is also a member of the Village Council in Lindsey, Ohio where she lives with her husband and son. In her spare time, she enjoys day trips with her family and spending time with friends.
$i++ ?>
Matt Feasel
Treasurer/CFO, Pike-Delta-York Local SD
Matt Feasel has been facing the issues of school finance for over thirty-six (36) years now. Currently he is serving as CFO/Treasurer of the Pike Delta York Local School District in Northwest Ohio. Prior to that, Matt's professional path has taken him through the Perrysburg Exempted Village, Hilliard City, Fremont City and Elmwood Local Schools.
Matt has served as the OASBO President during the 1997-98 year. He remains an active member of OASBO serving on several committees. He's a past board of education member serving eight (8) years as a member of the Elmwood Board of Education in Wood County. He enjoys working with K-12 Business Consulting and school business professionals across the state, providing forecasting and treasurer search services. Mentoring new treasurers and providing needed and necessary professional development have been a high priority for him his entire career. He enjoys playing golf, traveling and spending time with his family and seven (7) grandchildren.
$i++ ?>
Key:

Complete

Next

Failed

Available

Locked
How to Add each session to your Google Calendar
The Add to Calendar button in each component will only download an .ics file for Microsoft Outlook calendars. Click the Instructions button for steps.
Cyber Security for Your Organization
01/26/2023 at 8:30 AM (EST) | 60 minutes
01/26/2023 at 8:30 AM (EST) | 60 minutes
Cyber Security - Protecting your District Assets
01/26/2023 at 9:40 AM (EST) | 60 minutes
01/26/2023 at 9:40 AM (EST) | 60 minutes
Cyber Security - Mitigating your Risk through Insurance
01/26/2023 at 10:50 AM (EST) | 60 minutes
01/26/2023 at 10:50 AM (EST) | 60 minutes
Purchasing & Accounts Payable - State and Federal Compliance
01/26/2023 at 12:30 PM (EST) | 60 minutes
01/26/2023 at 12:30 PM (EST) | 60 minutes
Capital Financing - Levy Campaigns: Practical Guidance After House Bill 140
01/26/2023 at 1:40 PM (EST) | 60 minutes
01/26/2023 at 1:40 PM (EST) | 60 minutes
Treasurer Contracts/Treasurer Evaluations
01/26/2023 at 2:50 PM (EST) | 60 minutes
01/26/2023 at 2:50 PM (EST) | 60 minutes
6.00 Contact Hours credits | No certificate available
6.00 Contact Hours credits | No certificate available